Today, black has been reconsidered as a modern classic, used as a stark accent or a powerful overall look. Furniture, table tops, flowers and food are just some of the lifestyle elements that have transitioned to shades of black. Dark slate and stone, along with oxidised metal and black lacquered wood, are among the remarkable materials being combined in dramatic interiors.

Discover the allure of dark interior design and see how you can incorporate into your new scheme...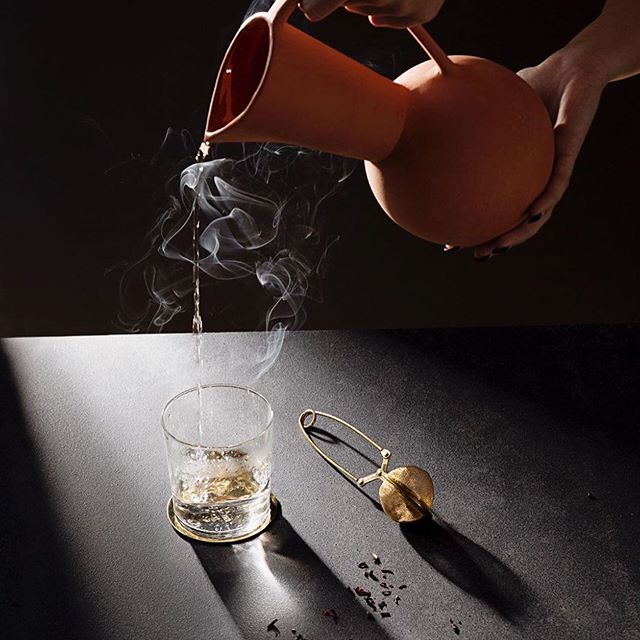 Design Inspiration
The allure of dark interior design
The desire for dark interiors has soared in recent years, with the allure of shadowy schemes captivating the imagination of architects and designers. If you've been wondering how to add depth to your renovation ideas, we have picked out the latest kitchen trends that will tempt you over to the dark side.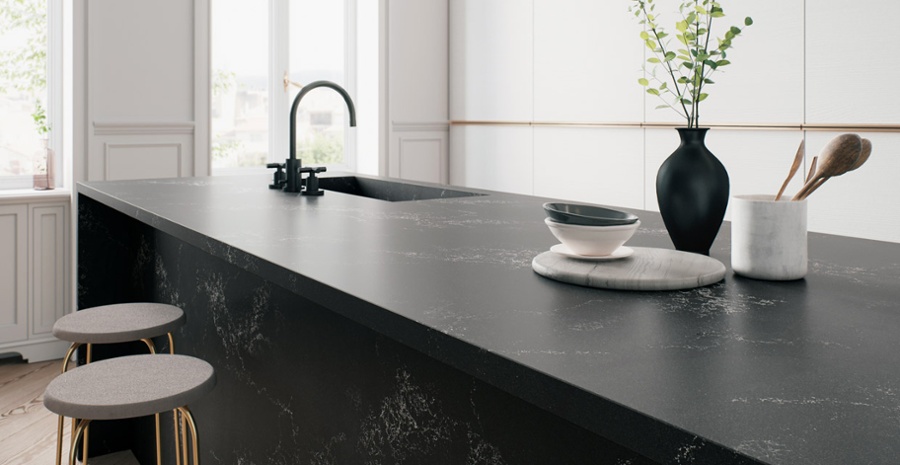 Celebrity kitchen designs to inspire your dark side
If you're looking for creative ingenuity to fuel your renovation, we've gathered up some of the most striking celebrity kitchen designs. From intense black worktops to opulent dark cabinetry, see how Oprah Winfrey, Julia Roberts, Gwen Stafani and other A-Listers have taken the plunge and incorporated dark elements into their design.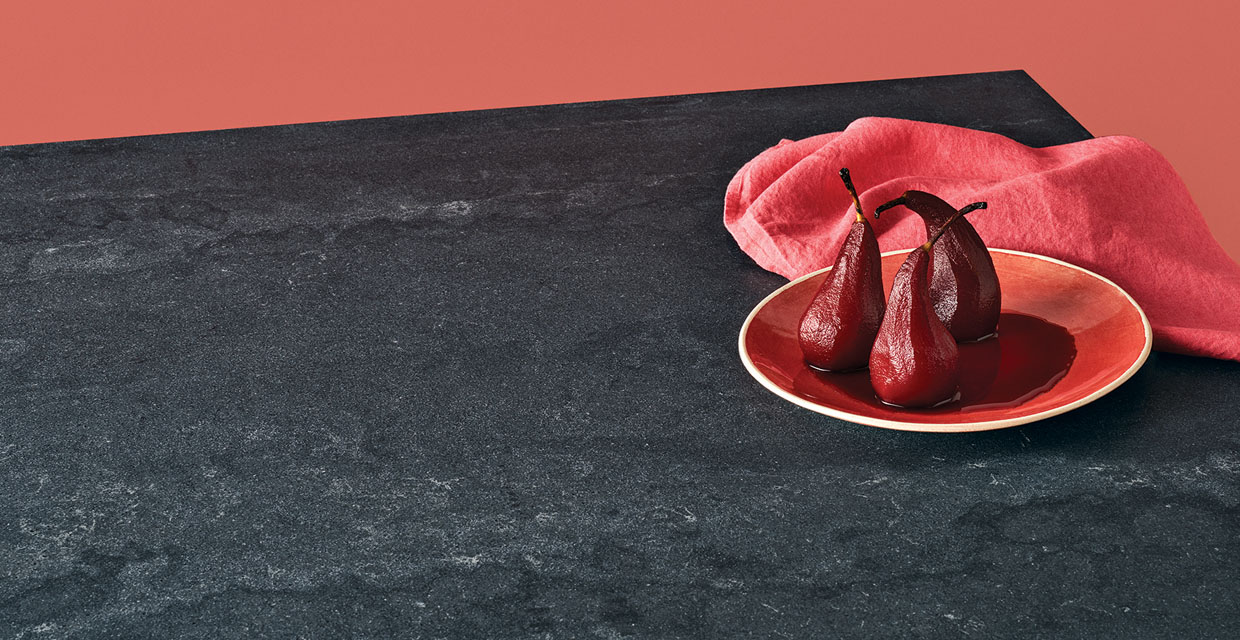 Black worktops for different style kitchens
Black worktops create a statement impact in any style of kitchen, instilling an element of drama and adding to the layers of depth of your design. From marble, granite, or slate, to any intensely black surface, embrace the art of darkness when planning your next kitchen renovation.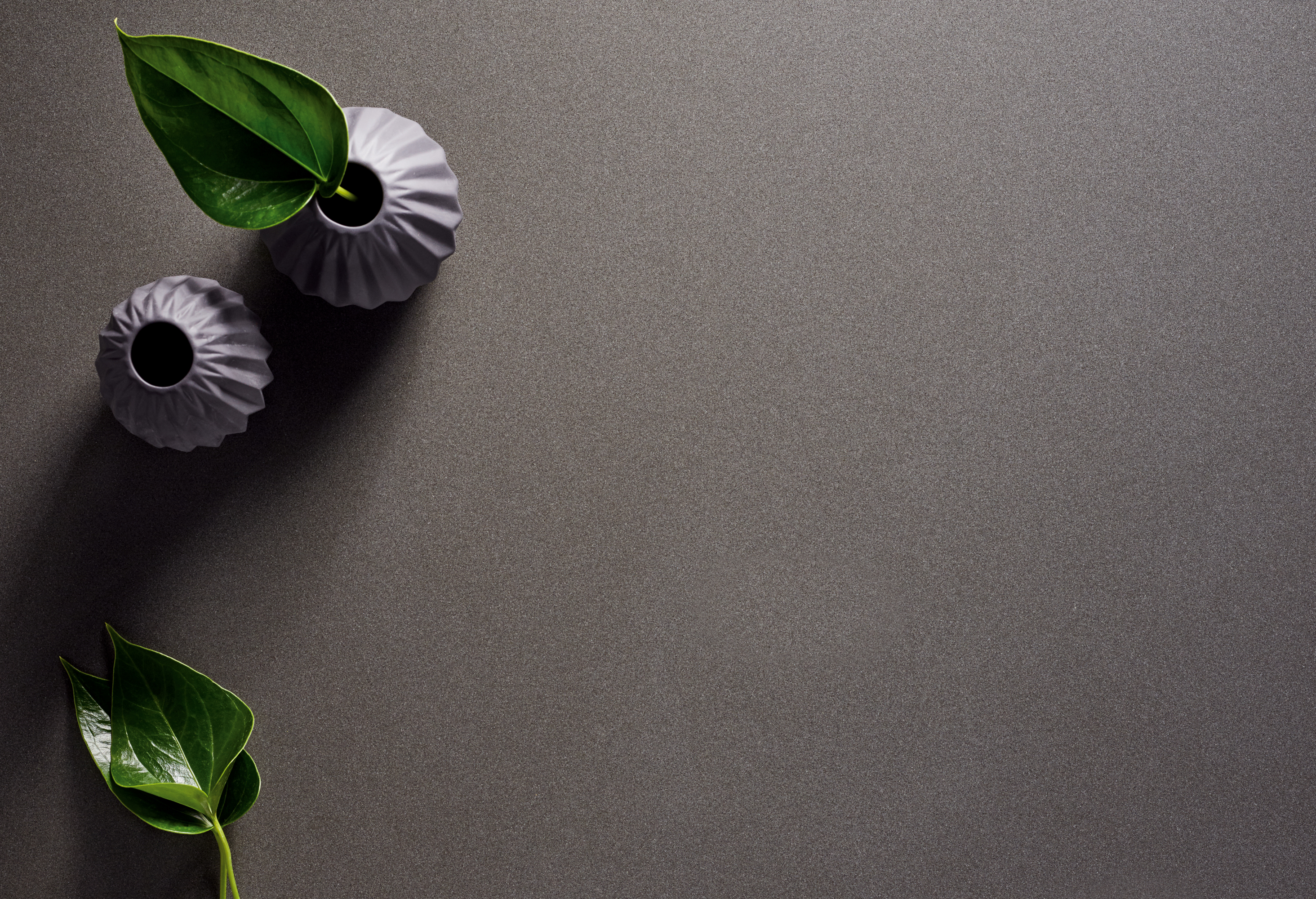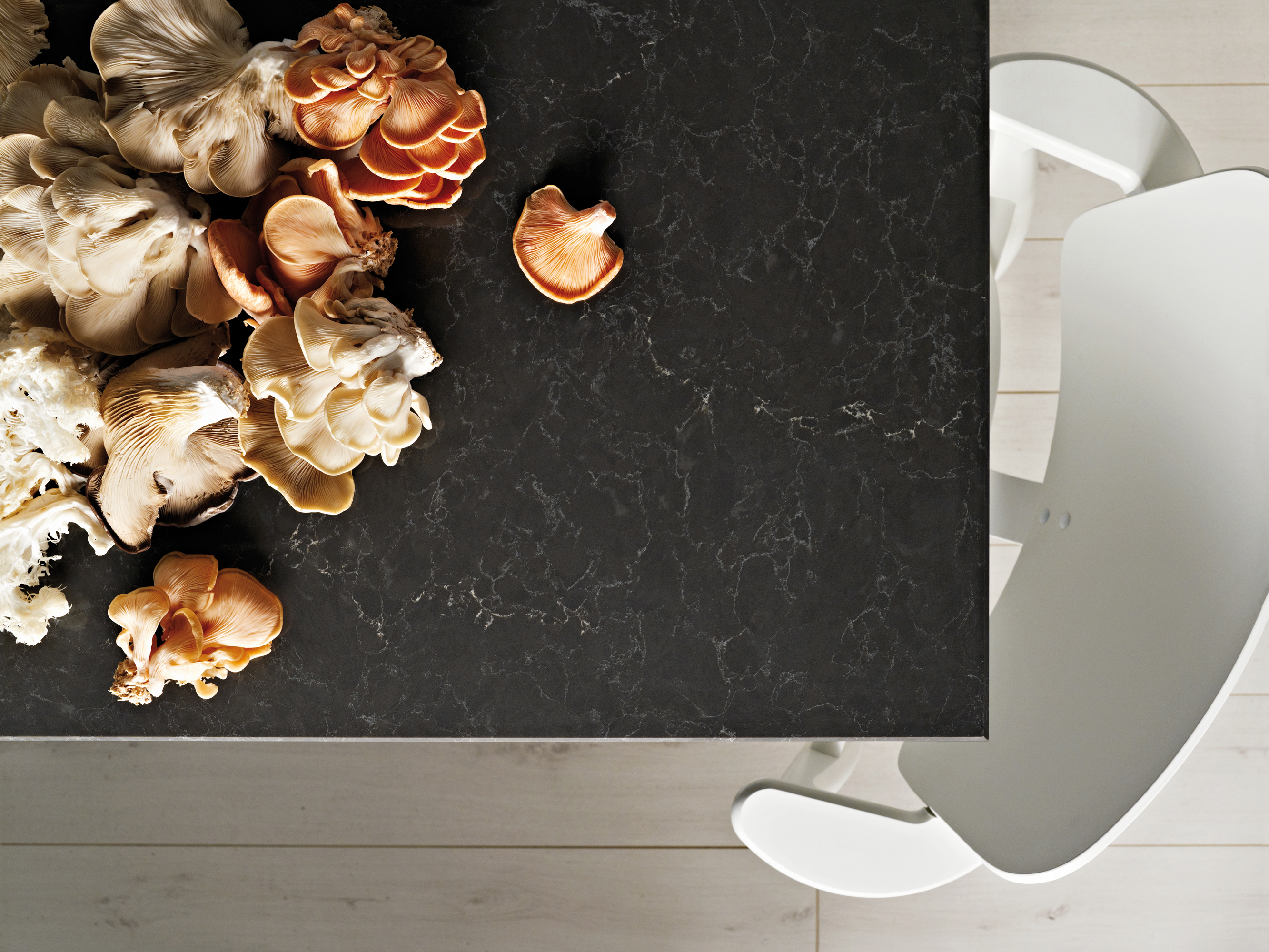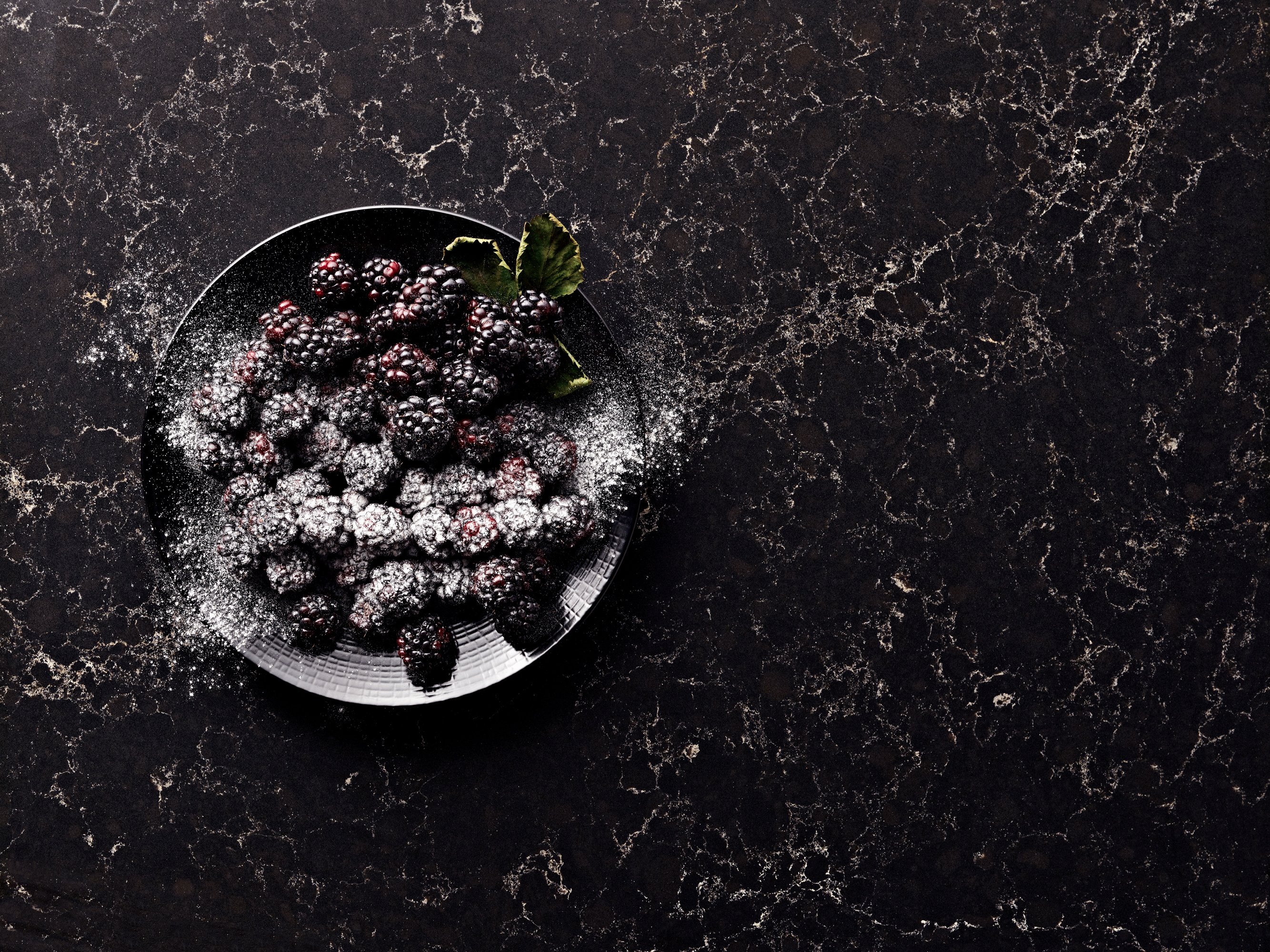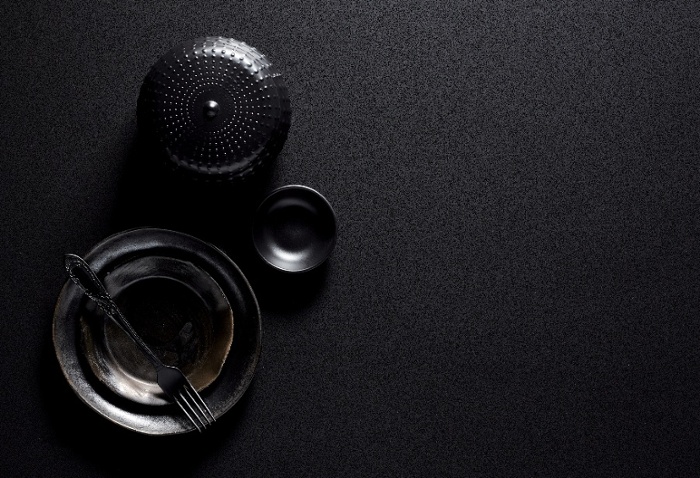 Are you afraid of the dark?
How dark do you dare to go with your kitchen design? Take our quiz to find out how brave you are when it comes to interior design...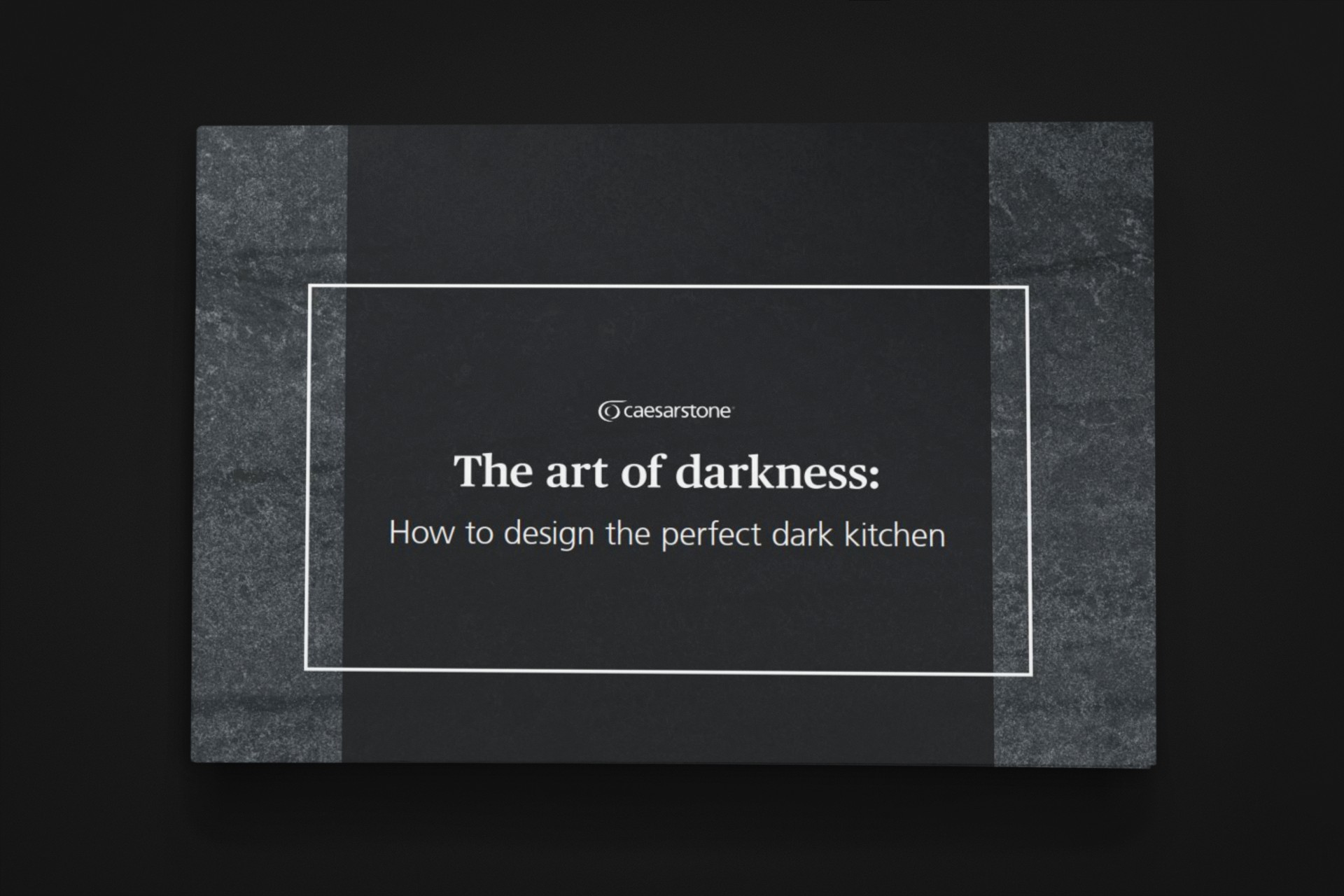 The art of darkness: How to design the perfect dark kitchen
Dark, sultry colours create an atmosphere of intrigue and mystery and trends in interior design have shifted focus to shadowy tones, layered with emotion.

Discover how to transform your kitchen with
the allure of a tempting dark design.
Download eBook
Simply fill out the form to receive your free PDF copy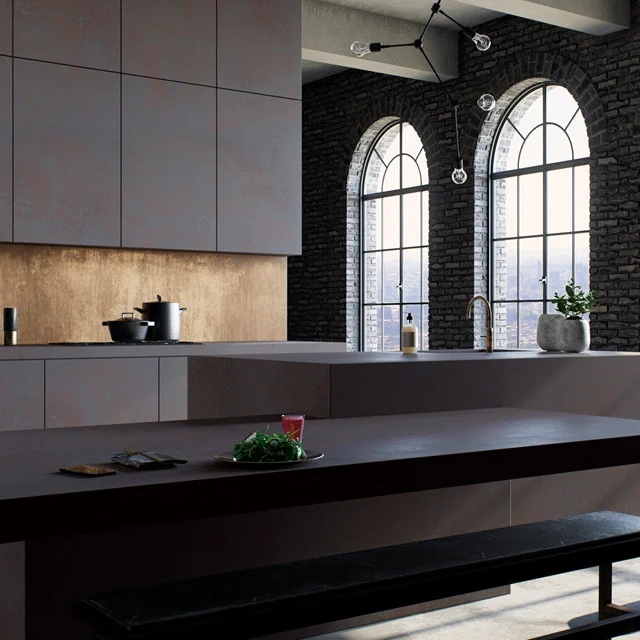 Caesarstone's Dark Materials
Caesarstone have launched a series of dark, bold surfaces to add to their sumptuous array of shadowy hues. Explore the new range, which includes classic luxury in the form of 5101 Empira Black and the earthy 5810 Black Tempal.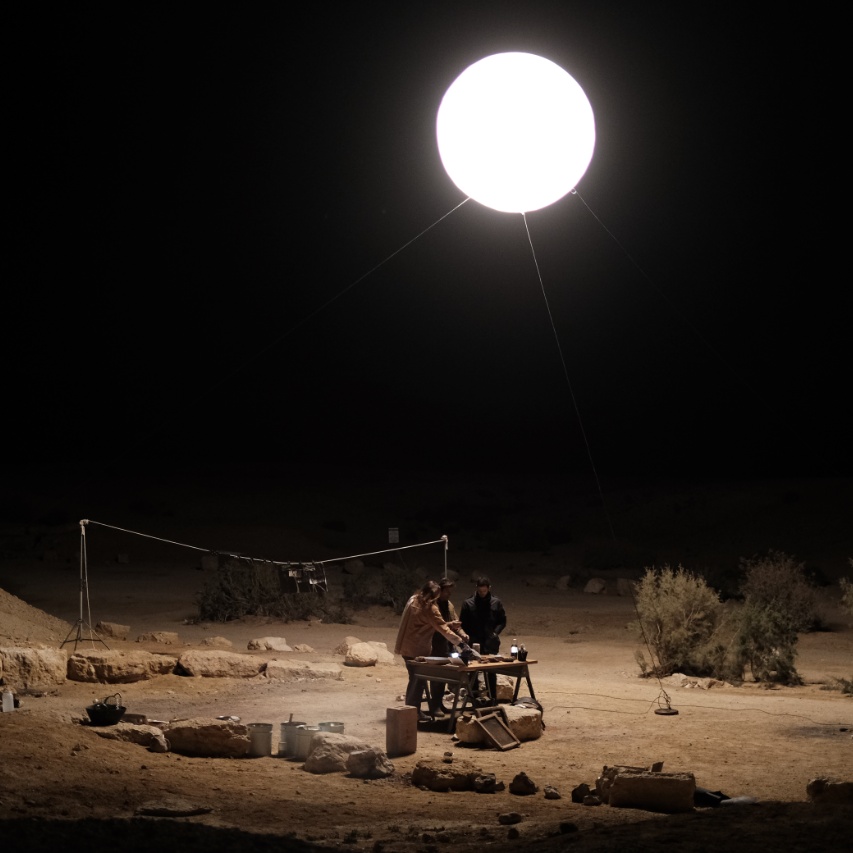 Caesarstone
The story behind the designs
Caesarstone continues to spearhead the market for innovative surfaces with the launch of four dark, sultry shades. Several years in the making, they draw inspiration from the desert and the great outdoors, where Caesarstone's in-house design team ventured to help shape the look and feel of the new products. Inspired by the organic materials found on their travels, the team experimented with how different stones hold colours at night.
The following video shows the in-depth process and inspirations behind these new products.
1 / 4
Design Story
A Story of Design: Crafting Exceptional Surfaces
Our commitment to design is focused on the kitchen – the heart of the home is where we come together in our desire to gather and eat, socialise and connect. And as we enjoy these kitchen experiences, we can do so in
the confidence that every Caesarstone surface is checked, verified, tested and certificated.
2 / 4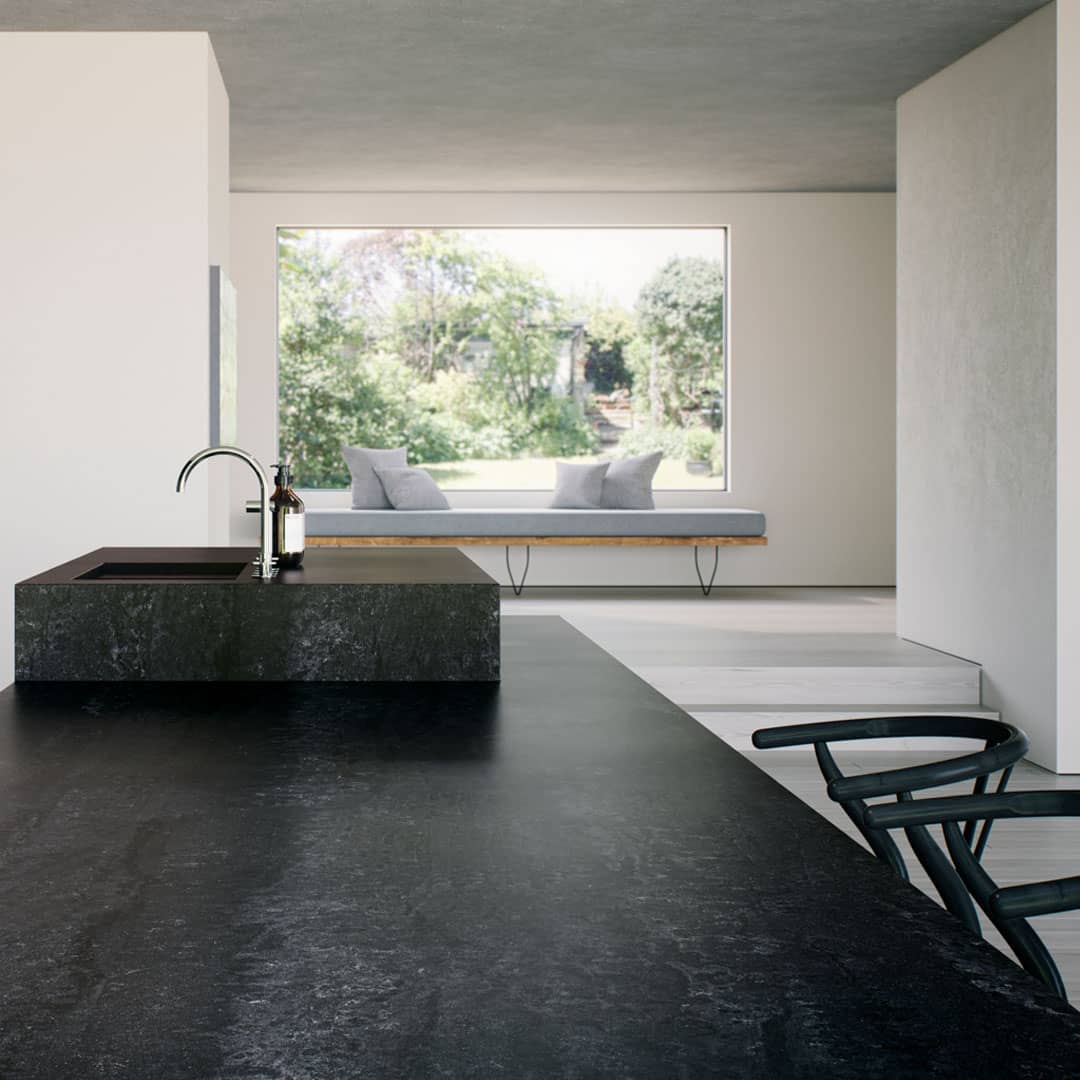 Caesarstone
Spotlight on Black Tempal
Trends in interiors have set a darker tone layered with emotion. Black and dark materials have recently been introduced to the most stylish urban kitchens and bathrooms in the form of stones like slate and travertine – tactile materials that possess an almost industrial presence. Embrace this transition to earthy materials in your design with our new innovative surface, 5810 Black Tempal.
3 / 4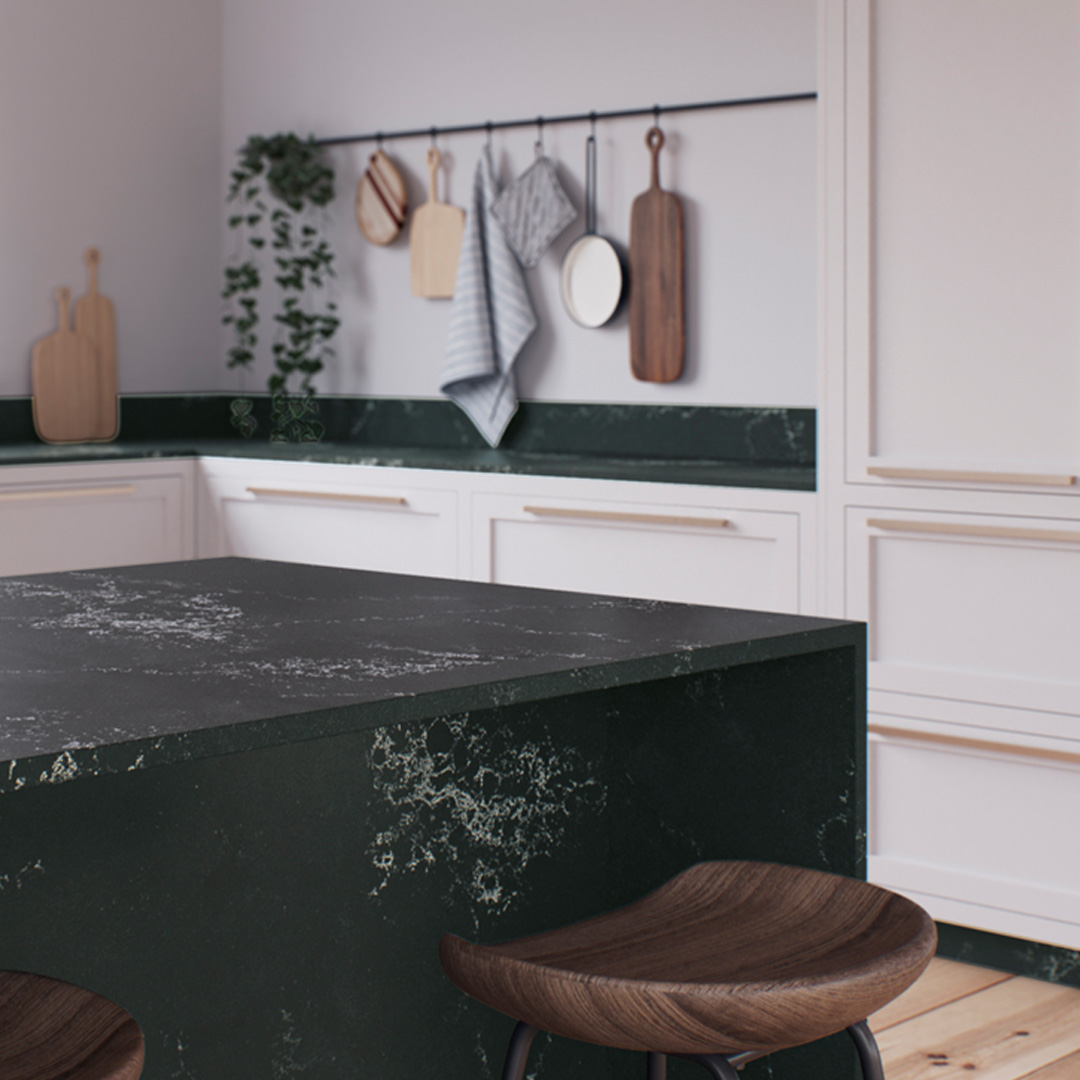 Caesarstone
Spotlight on Empira Black
A shift towards incorporating dark materials has influenced contemporary design and decorating in the most stylish settings. Black marble has the power to express opulence and drama. With all the mystery of dark stone, 5101 Empira Black has an enigmatic base composed of rich, deep black, beautified by fine white natural veins.
4 / 4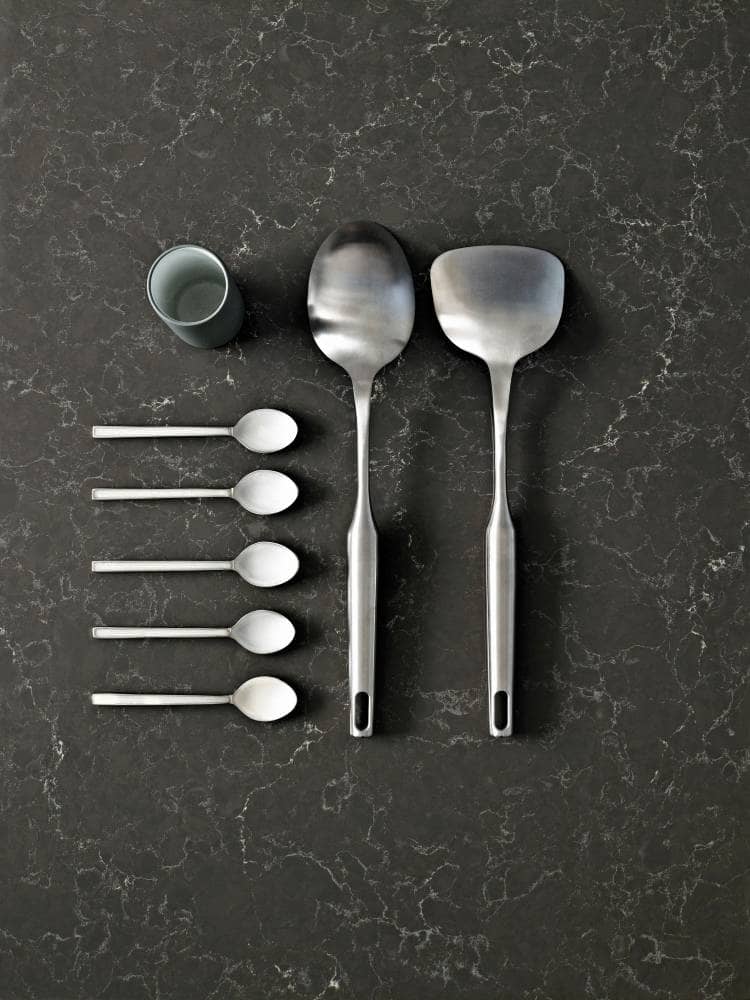 Why Caesarstone?
Caesarstone have been innovators and industry leaders in producing premium quartz worktops since the 1980s, consistently creating high-quality surfaces that are designed to last.

Quartz is a naturally hard-wearing, non-porous surface that's highly durable by nature. With our exacting standards and diligent manufacturing processes, we confidently offer a lifetime warranty across all of our products for added peace of mind.