The kitchen worktop is, arguably, the core foundation of any kitchen.
With the kitchen becoming a truly dynamic living space where your family and friends come together to eat, cook, relax and socialise, your worktop needs to do the hard work whilst still befitting the definitive aesthetic of your design.
Caesarstone boasts the perfect solution: remarkable performance capabilities partnered with exquisitely beautiful designs. As one of the only quartz and porcelain surface manufacturers able to offer a lifetime warranty, we can guarantee unparalleled durability across our entire range, with a diverse selection of colours and finishes available to allow you to create your dream kitchen.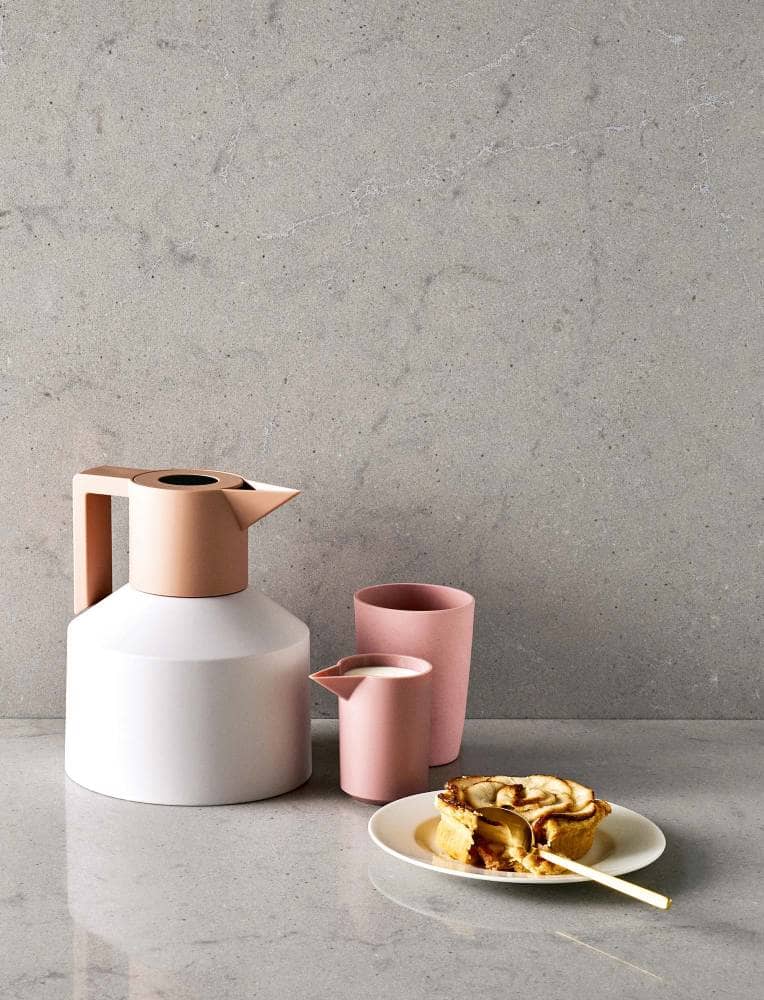 Planning Resources
Which kitchen worktop is best?
Each and every worktop material comes with its own advantages and disadvantages and it can be difficult to know how to make a final decision. Ultimately, your choice will depend on some key influencing factors: budget, style and practicality. You'll need to find the perfect balance between these three elements to ascertain the right material for your kitchen.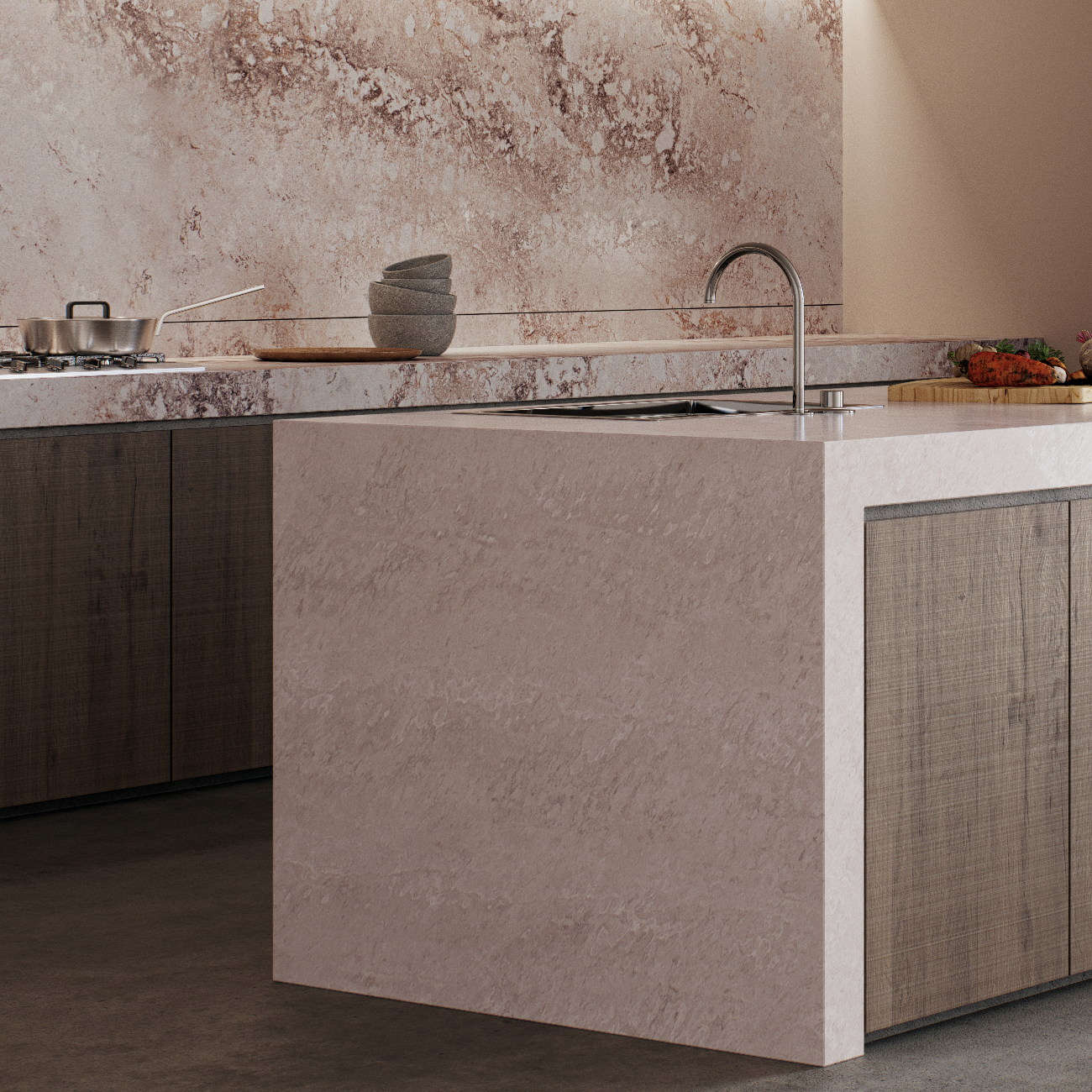 Use our Kitchen Visualiser to see what your worktop could look like
Would you like to transform your abstract ideas into a tangible reality? Our kitchen visualiser tool allows you to bring your designs to life. The simulator tool demonstrates how you can use Caesarstone surfaces throughout your home, from a worktop and backsplashes to wall cladding and furniture pieces.
The Kitchen Visualiser perfectly showcases the vast assortment of colours and finishes available, with the opportunity to see how it could look in both a classic or modern style kitchen. Once you have completed your dream design, you can share it with others or save it for reference when you get started with your actual renovation project.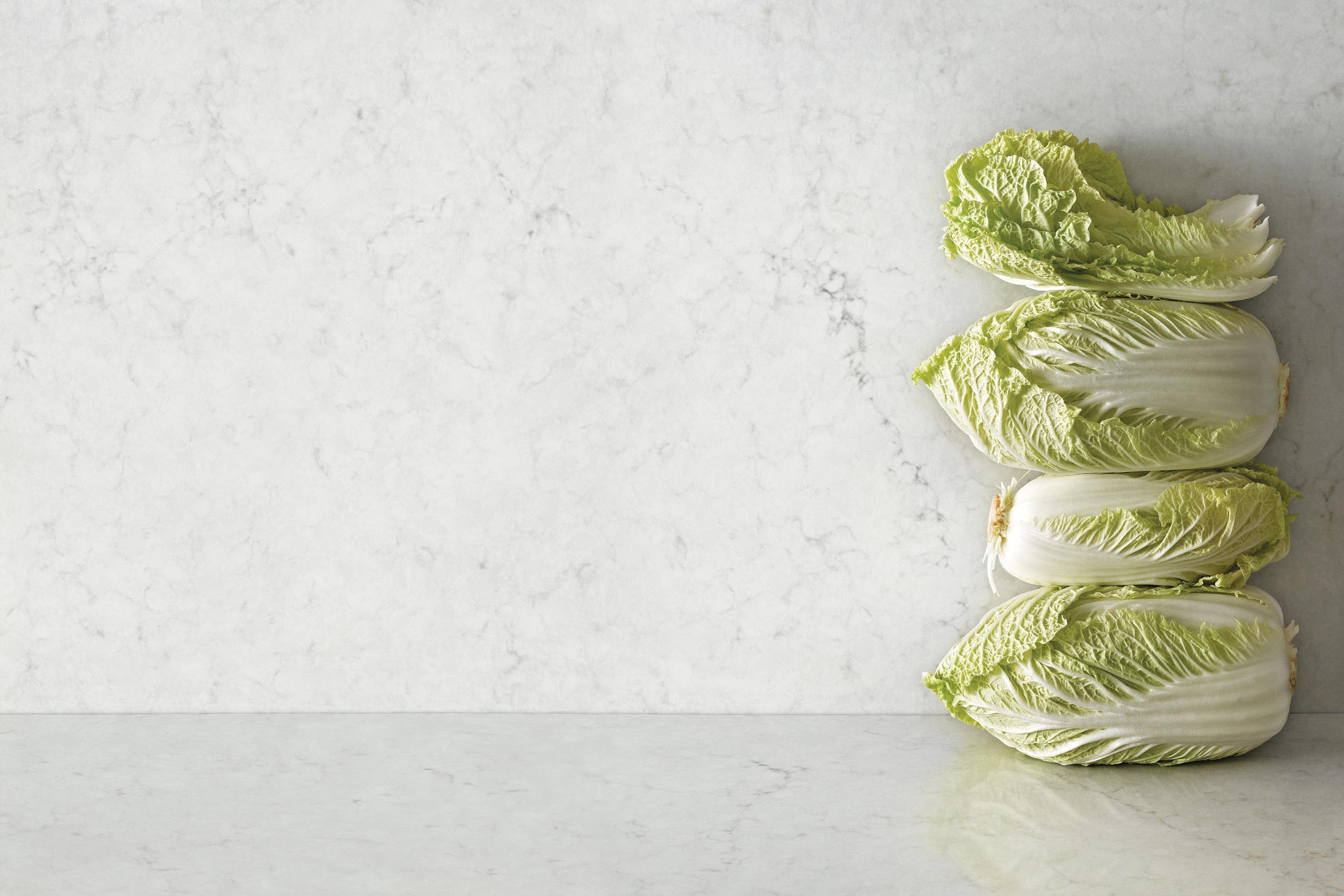 Why Caesarstone?
Caesarstone has been at the forefront of manufacturing premium stone worktops for almost three decades, consistently creating high-quality surfaces that are designed to last. The non-porous, stain-resistant nature of quartz and porcelain makes it an ideal worktop choice to contend with all life throws at it.
1 / 2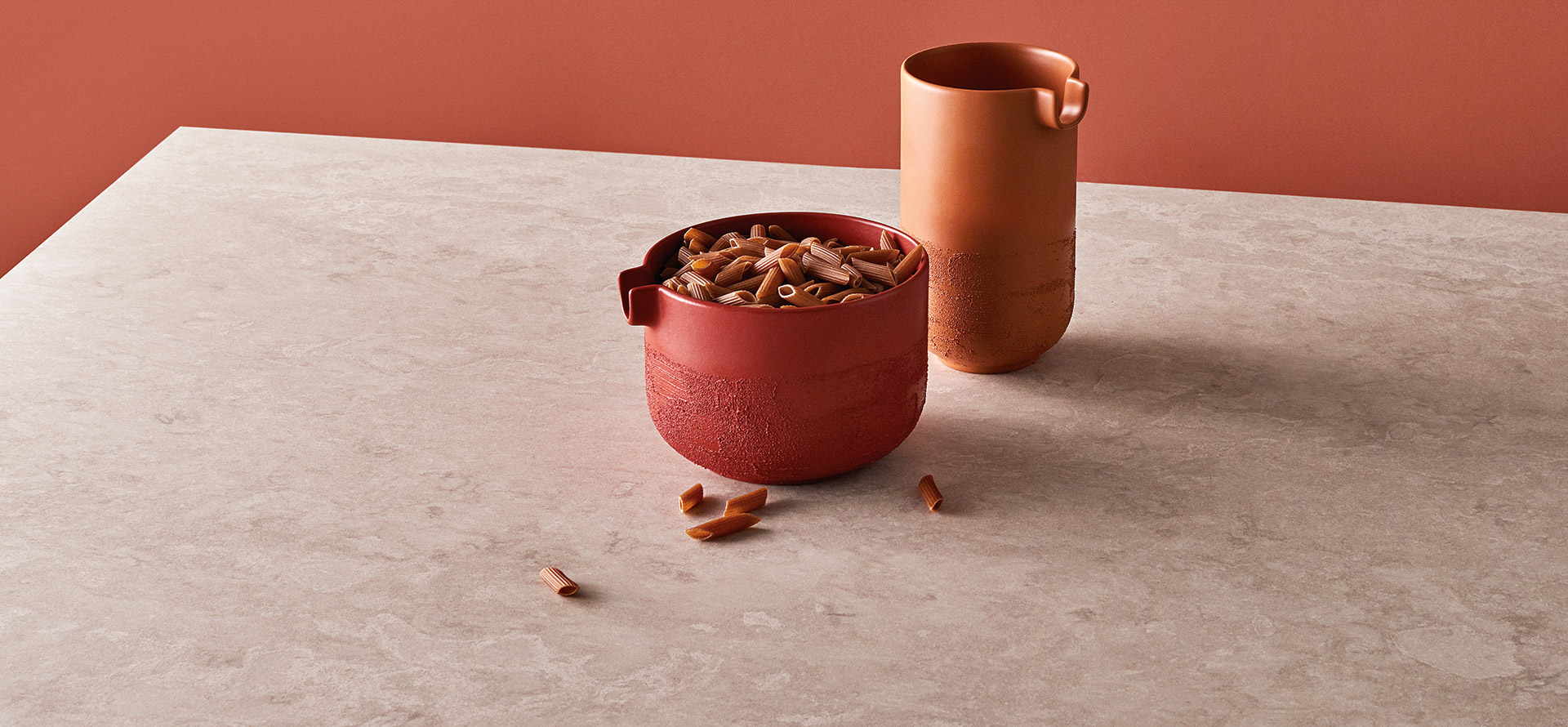 Discover our range of colours and finishes
Quartz and porcelain countertops from Caesarstone.
2 / 2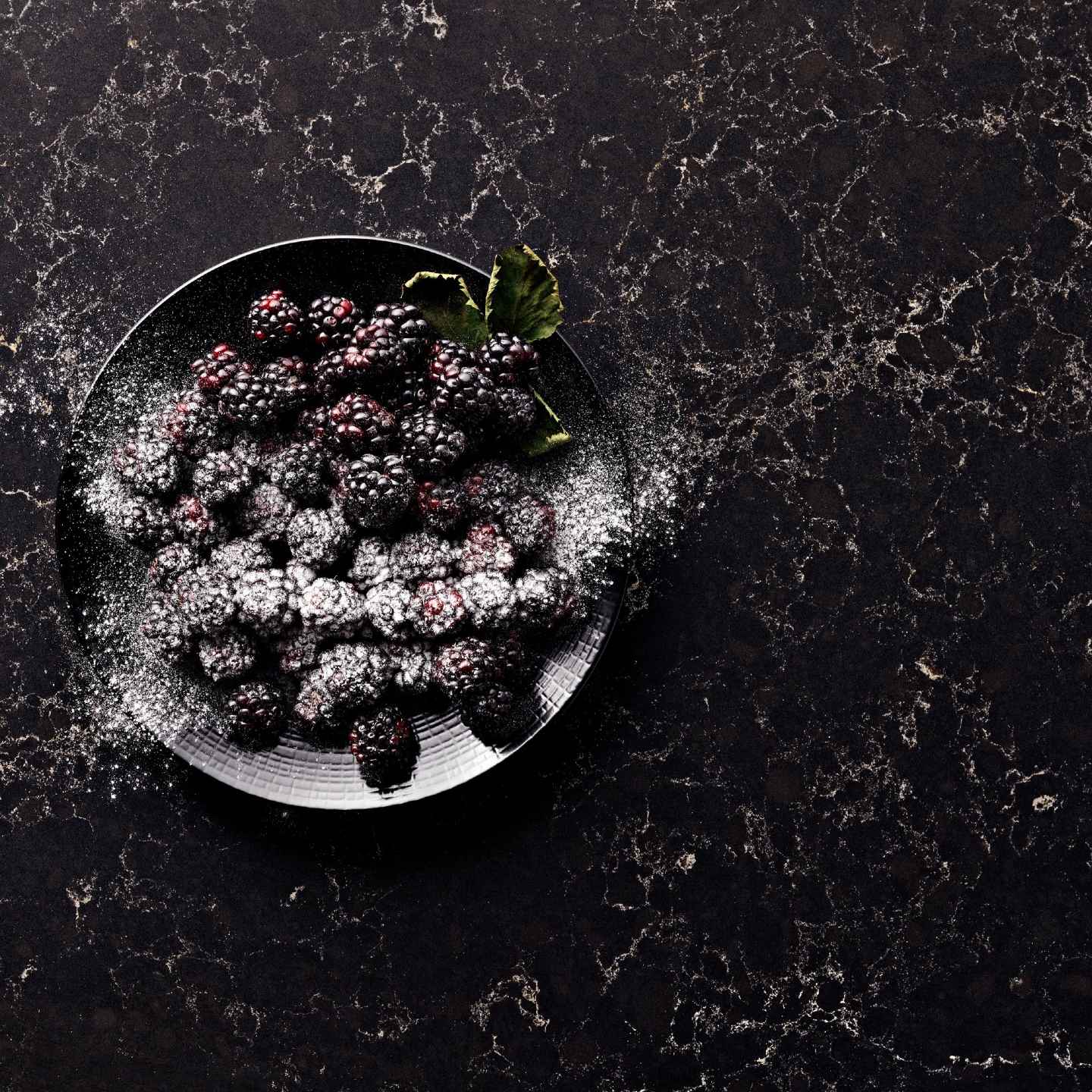 Where to view and buy Caesarstone
The durability and aesthetic of Caesarstone is second to none, providing a work surface that will stand the test of time. To truly appreciate the aesthetic qualities of our material, visit our showroom or find your local Caesarstone retailer.
We believe that no image can compare to the physical experience of running your hands along the smooth surface and tapping your fingers to feel the sheer substance. You'll also be able to learn more about the different ranges and see the full scope of the unique patterns and designs.
A material choice...
Your kitchen worktop is one of the biggest influencing factors on the overall look and feel of your design, considering the physical space it consumes. However, its physical capabilities are not something to underestimate. Your worktop will bear the brunt of the hard work, making the material an important factor that you need to give some thought to.
Some of the most popular materials can lack durability; marble, for example, scratches and stains easily, whilst granite needs regular sealing. Quartz and porcelain, on the other hand, are non-porous and highly durable. Take a closer look at Caesarstone Quartz and Porcelain.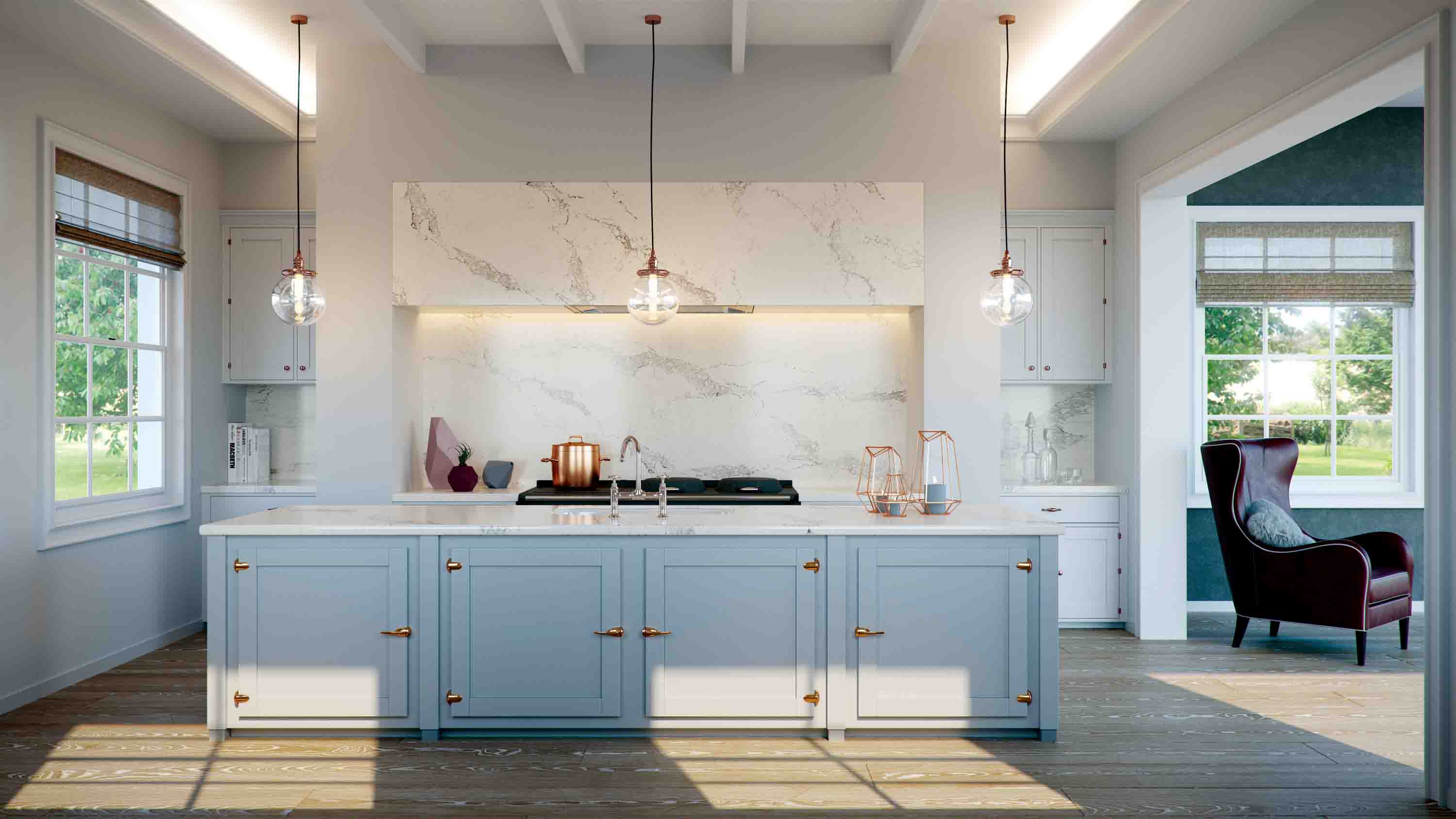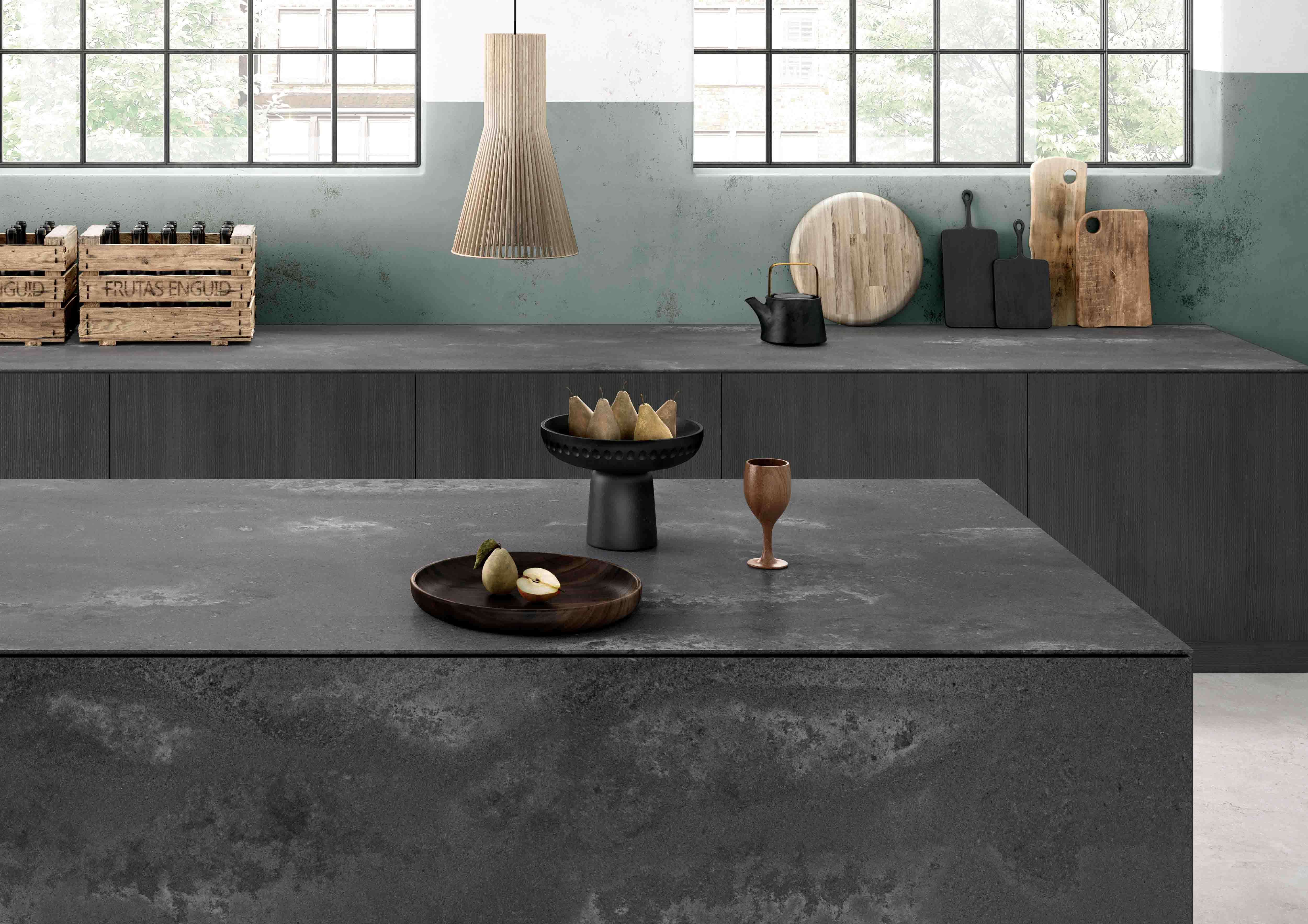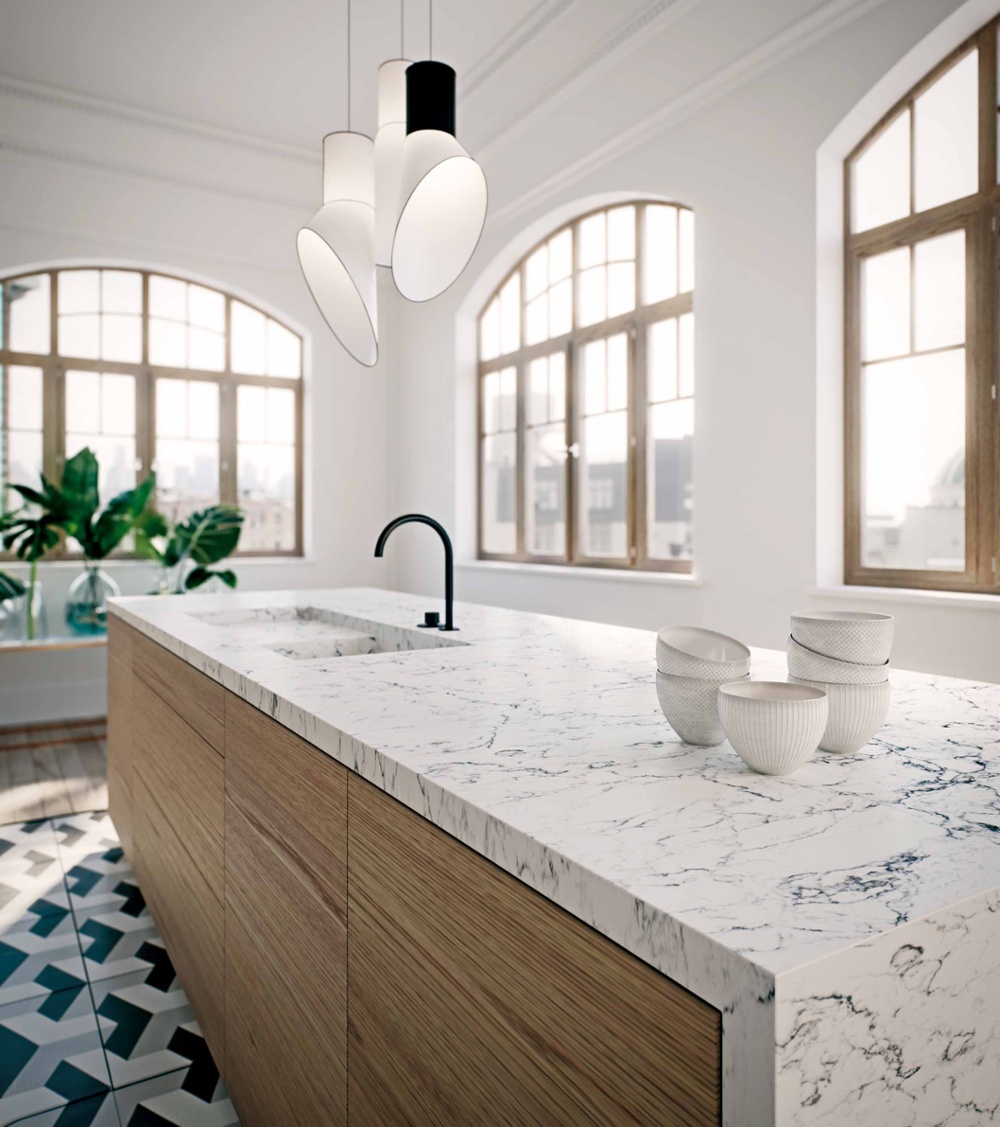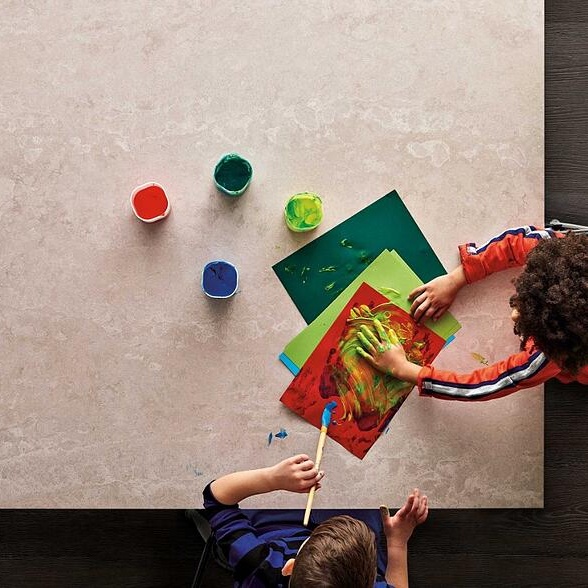 A question of colour
The colour of your worktop is another essential consideration, having the potential to completely transform your kitchen. For example, white kitchen worktops can work within both traditional and contemporary styles, or grey quartz worktops are another longstanding favourite, offering a familiar hue that feels as much at home in a country farmhouse kitchen as in a lofty modern apartment.
Because we know how important colour choice is, we have developed a diverse spectrum across our range to ensure there is a suitable option for all themes.
1 / 2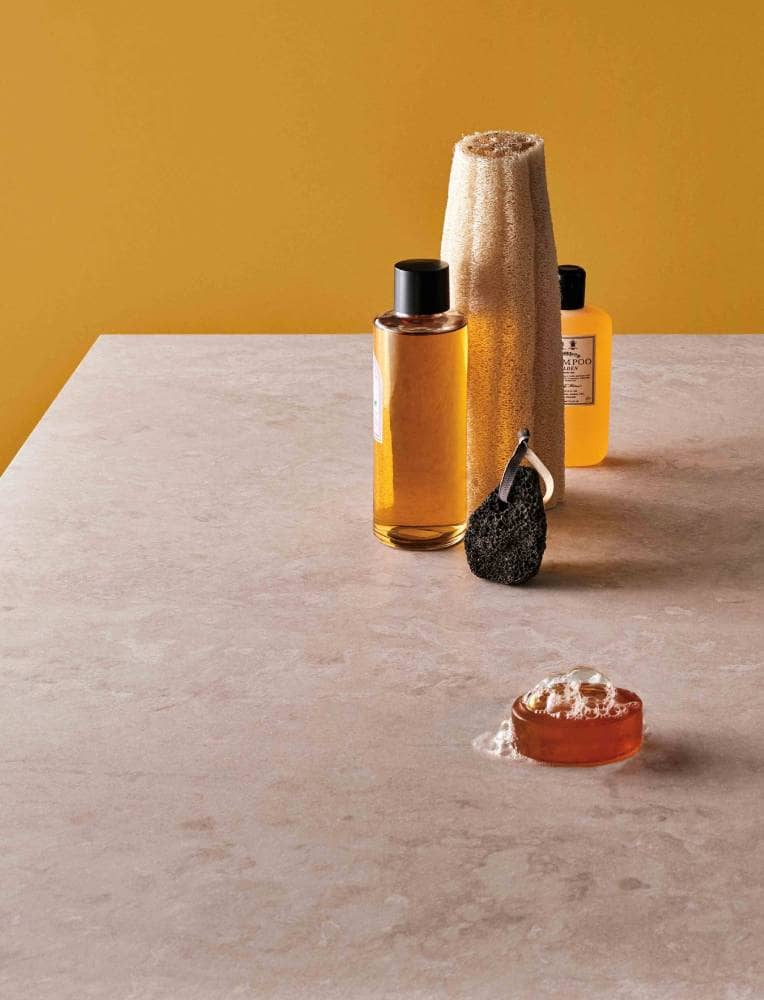 Design ideas gallery
2 / 2