As well as being the heart of the home, the kitchen is often the most complex room to design. Caesarstone has an array of free guides and resources available, all packed with kitchen design and practical renovation advice. In addition, our collection brochures not only showcase our extensive range of kitchen surfaces, but also offer insight from award-winning interior designers on effectively utilising surfaces within your own show-stopping design. Our Swatch Book features clear and practical advice on how to design your kitchen project using Caesarstone surfaces.
The Caesarstone Collection Brochure
Take a look at the full range of surfaces in varying colours and finishes available for your kitchen worktop. From contemporary concrete and oxidised metals to opulent veined and marble surfaces, explore the entire collection.
1 / 3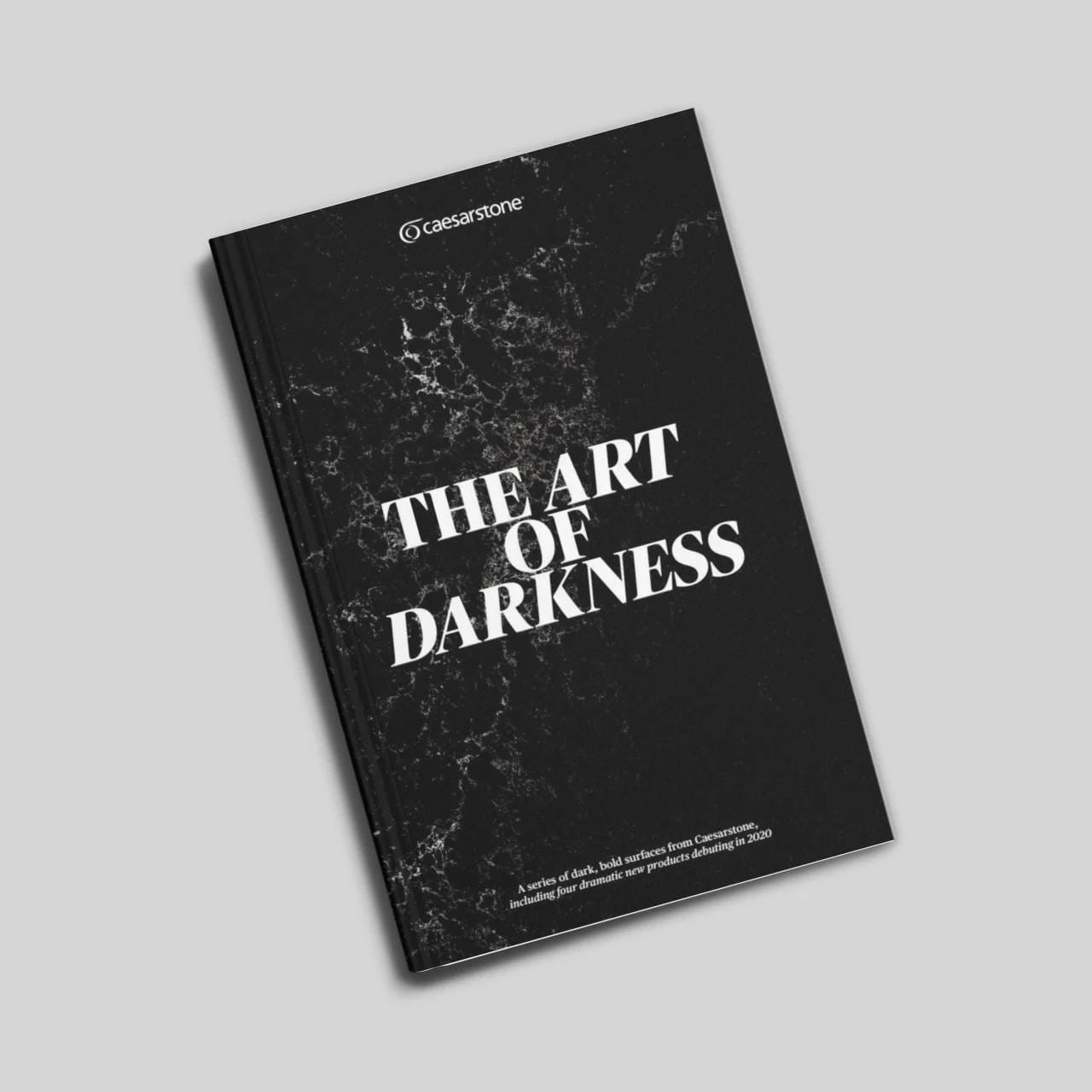 Caesarstone
The Art of Darkness: Dramatic, Bold Surfaces
As we celebrate the beauty of contrasting schemes, we continue to push design boundaries in the creation of innovative surfaces that embrace a contemporary trend for bold tones in kitchens and bathrooms.
2 / 3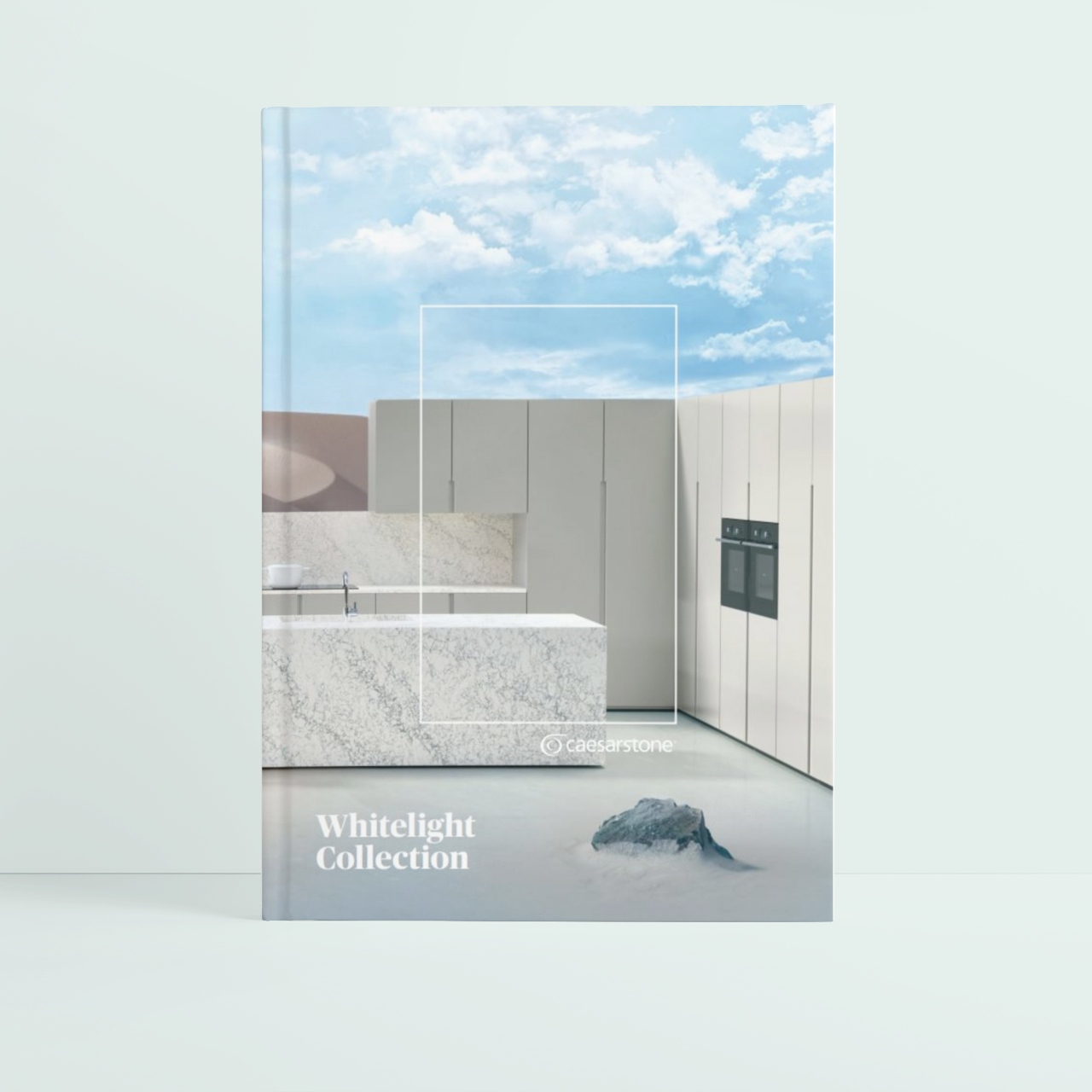 Caesarstone
The Whitelight Collection Brochure
The Caesarstone Whitelight Collection celebrates a connection to the outside world. A suite of lighter tones and organic forms bring the outside in, anchoring us in our surrounding world.
3 / 3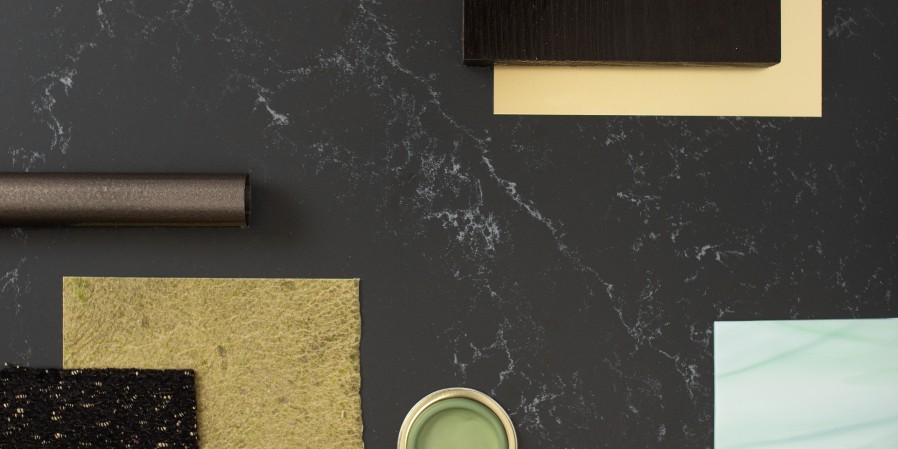 Explore Caesarstone's Range of Surfaces
Our Swatch Book has been specially created to provide the ultimate how-to guide to using Caesarstone in your own home. It features design tips and planning resources from award-winning interior designers, as well as a comprehensive look at the entire Caesarstone range.
Request a Swatch Book
Simply fill out the form to receive your copy.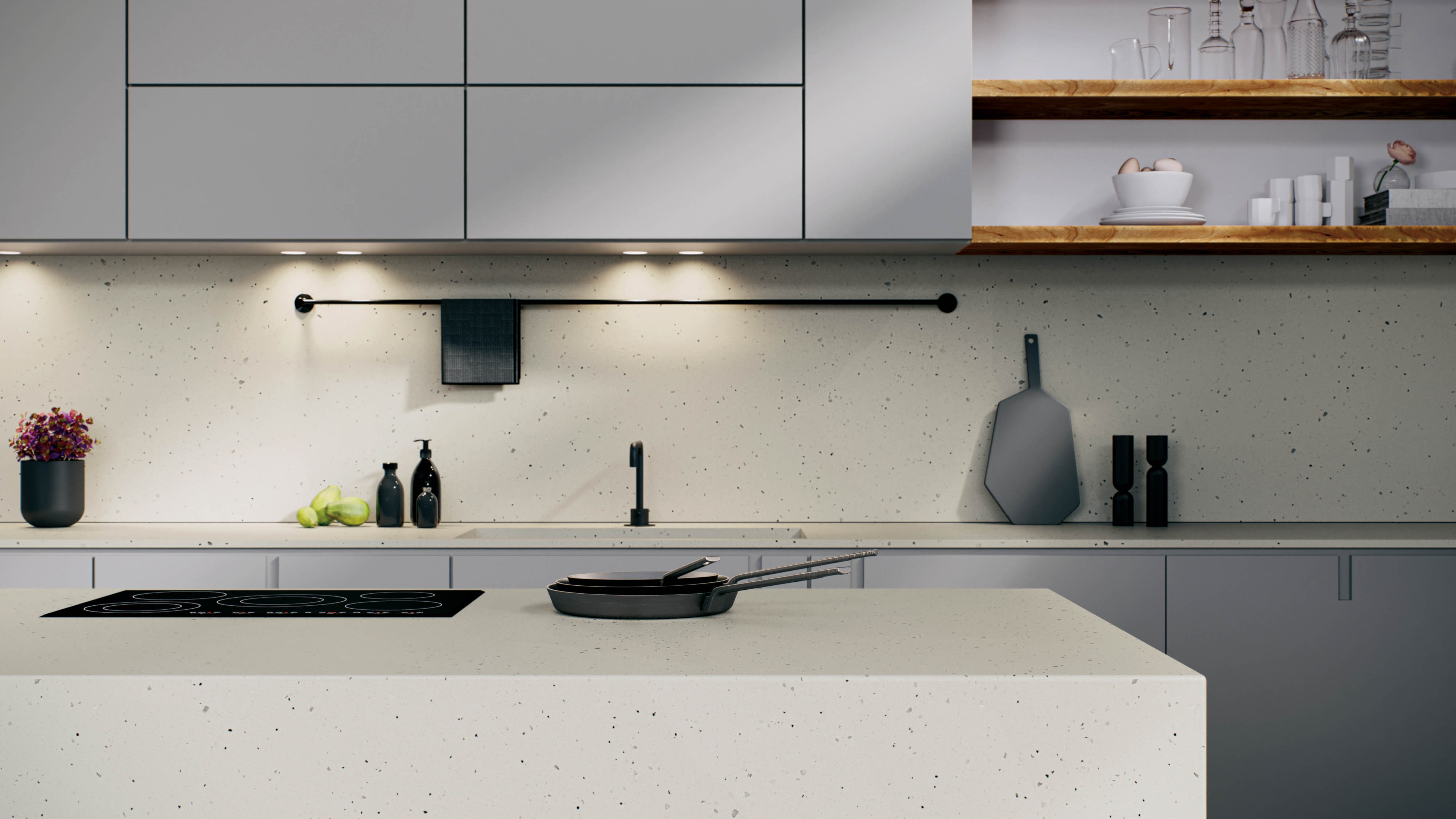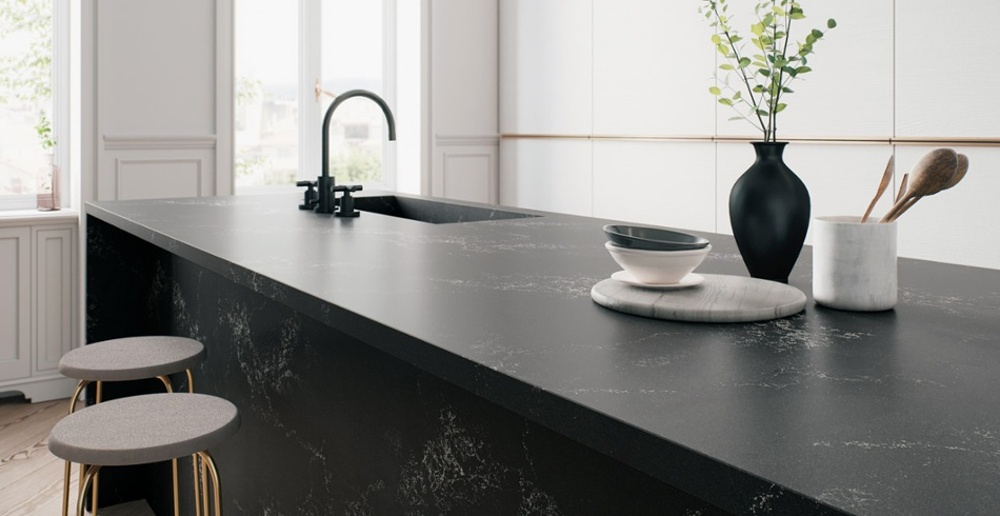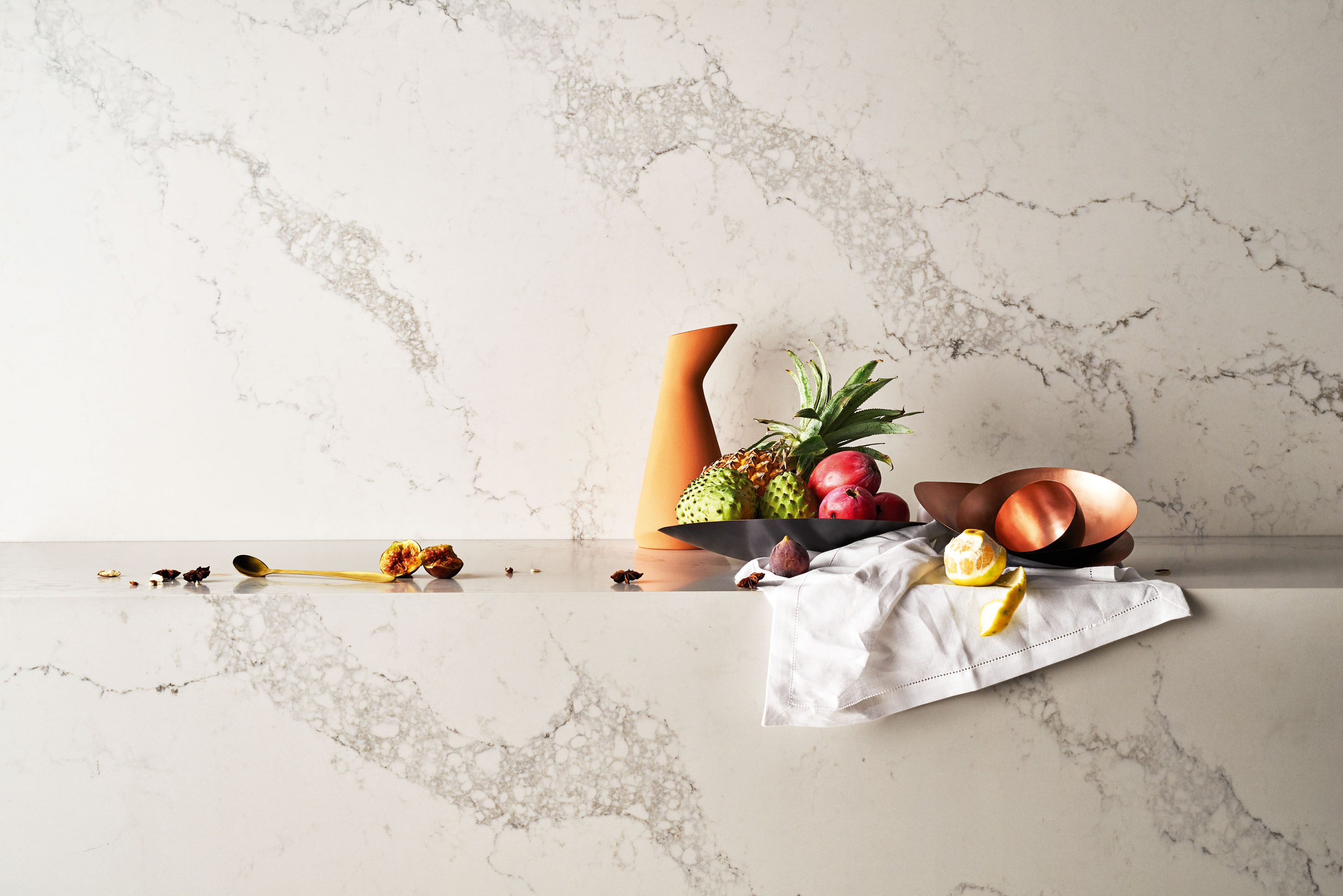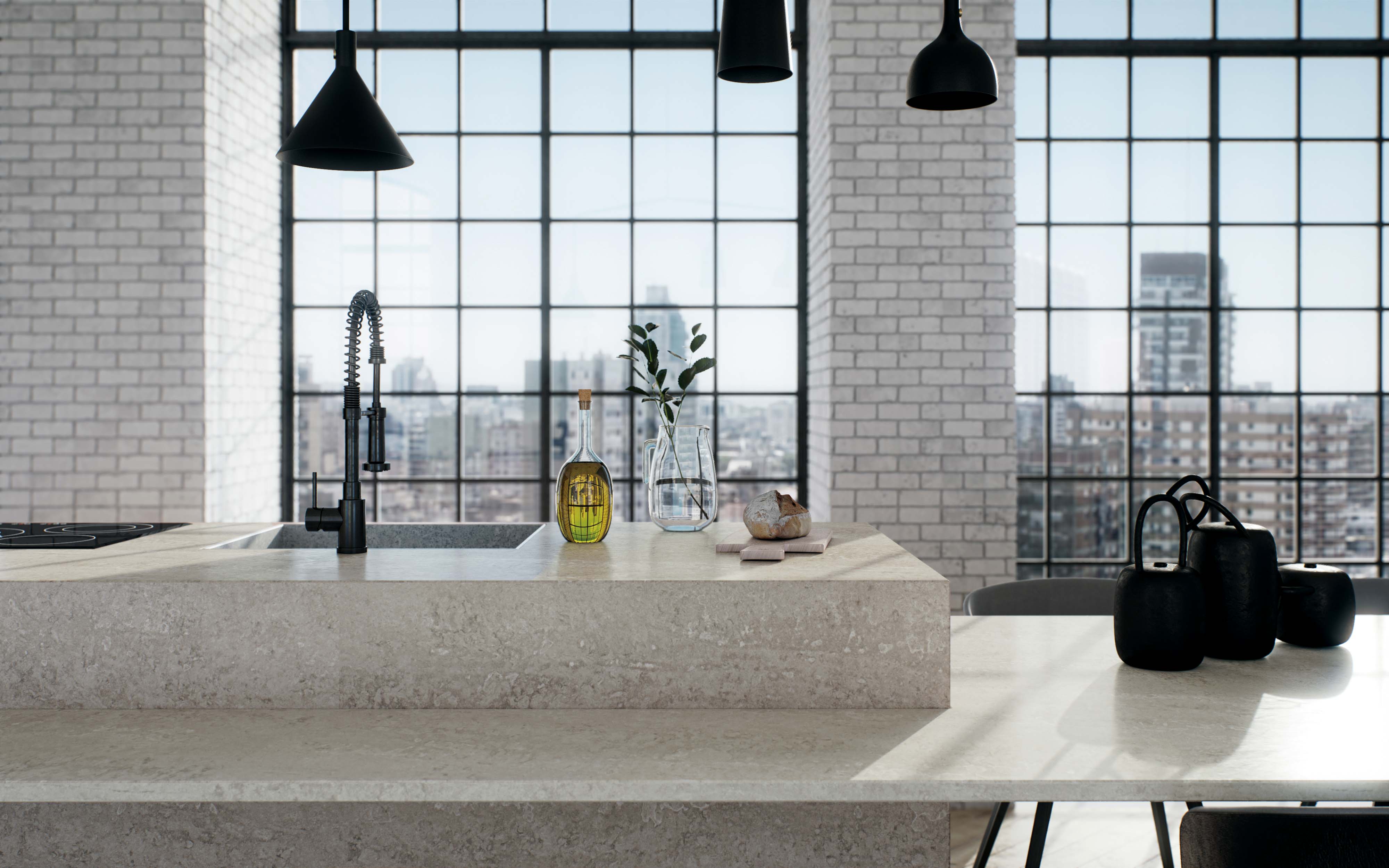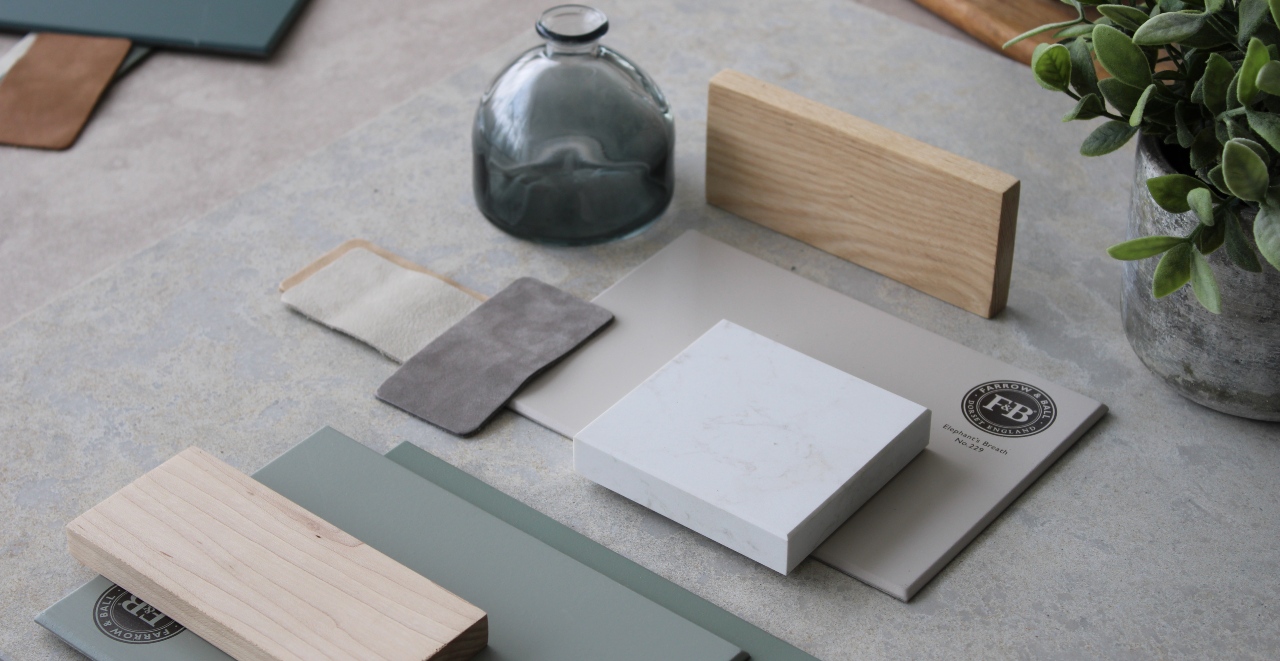 Request a Sample
Feel the tactile nature, supreme quality and refined marbling of Caesarstone surfaces, by ordering a sample directly to your door. Place the swatch on your design moodboard to discover that sought-after centre-piece to your scheme.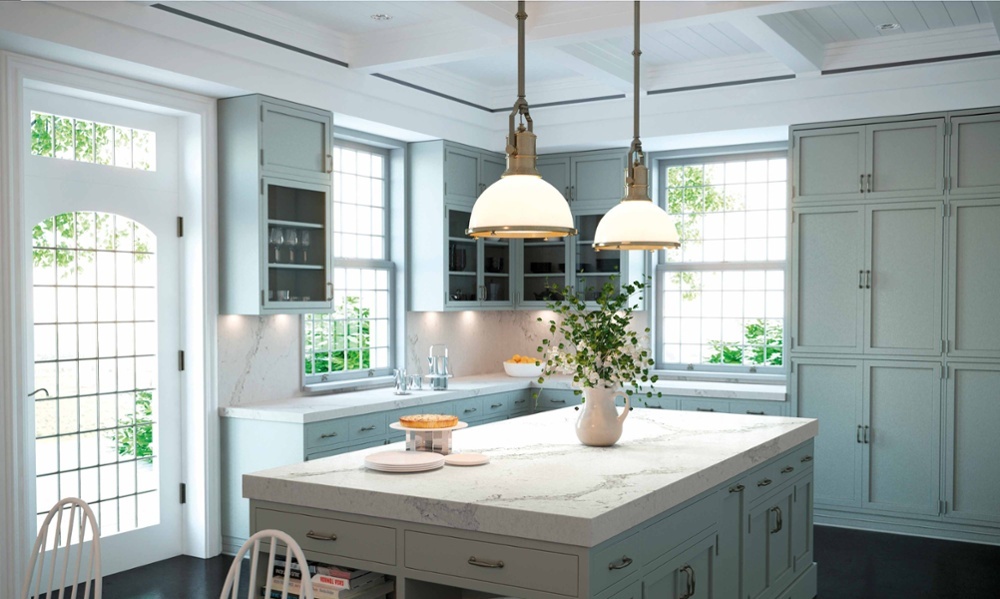 Try Our Visualiser
Whilst you're waiting for your sample to arrive, trial your favourite Caesarstone colours in a variety of settings. Including a modern or traditional kitchen and bathroom or even in a commercial space, you have the opportunity to see how your design will take shape and save for use in the planning of your scheme.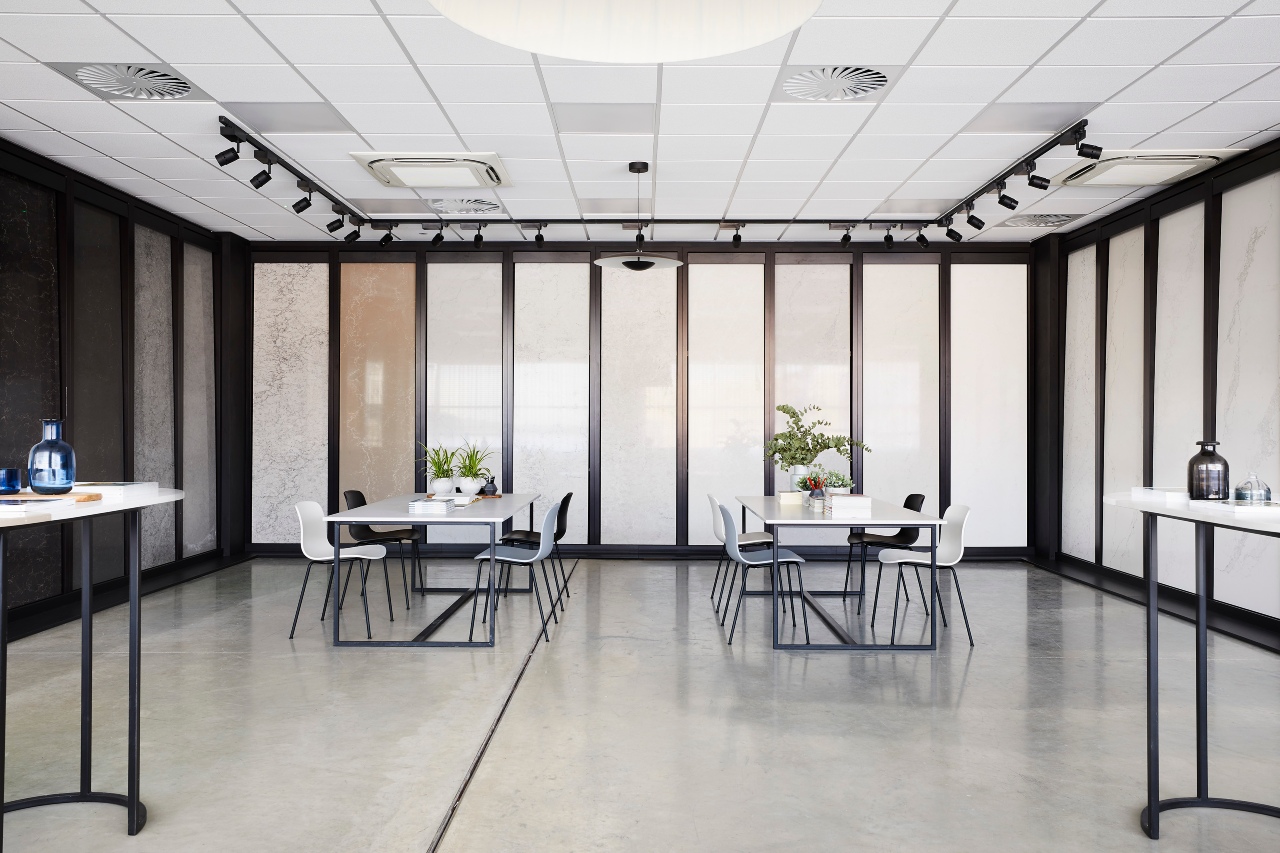 Visit Our Studios
Experience Caesarstone's most popular and visually arresting designs at our London and Manchester Studios. With surfaces displayed in large format slabs, for a highly engaging, tactile and immersive experience.
Can't wait to visit in person? Then explore our London studio via our Virtual Tour.
Find a Fabricator
Ready to start turning your design ideas into reality? Whether you have an exact vision in mind or you're looking for some professional advice - whatever stage you're at in the process, our studio and fabricator partners nationwide can help get your project off the ground.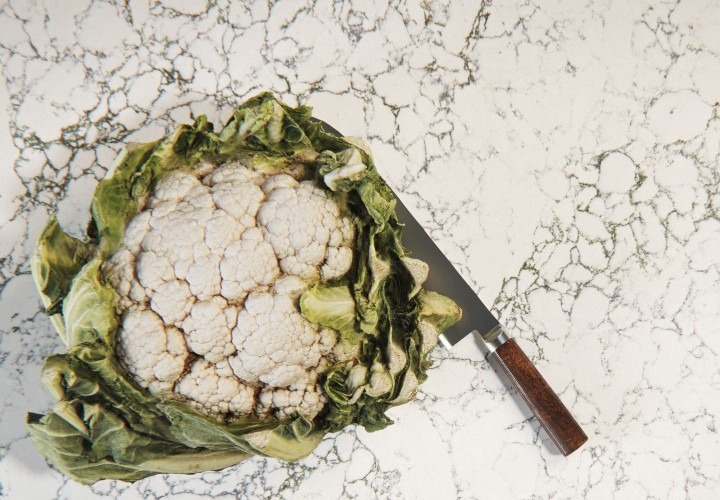 Warranty
Caesarstone has received worldwide recognition for its commitment to quality, safety and environmental standards. Each one of our surfaces is carefully inspected to ensure that it meets the highest level of international quality standards. Our indoor surfaces come with a lifetime UK warranty on domestic installations and are backed by professional customer service and support.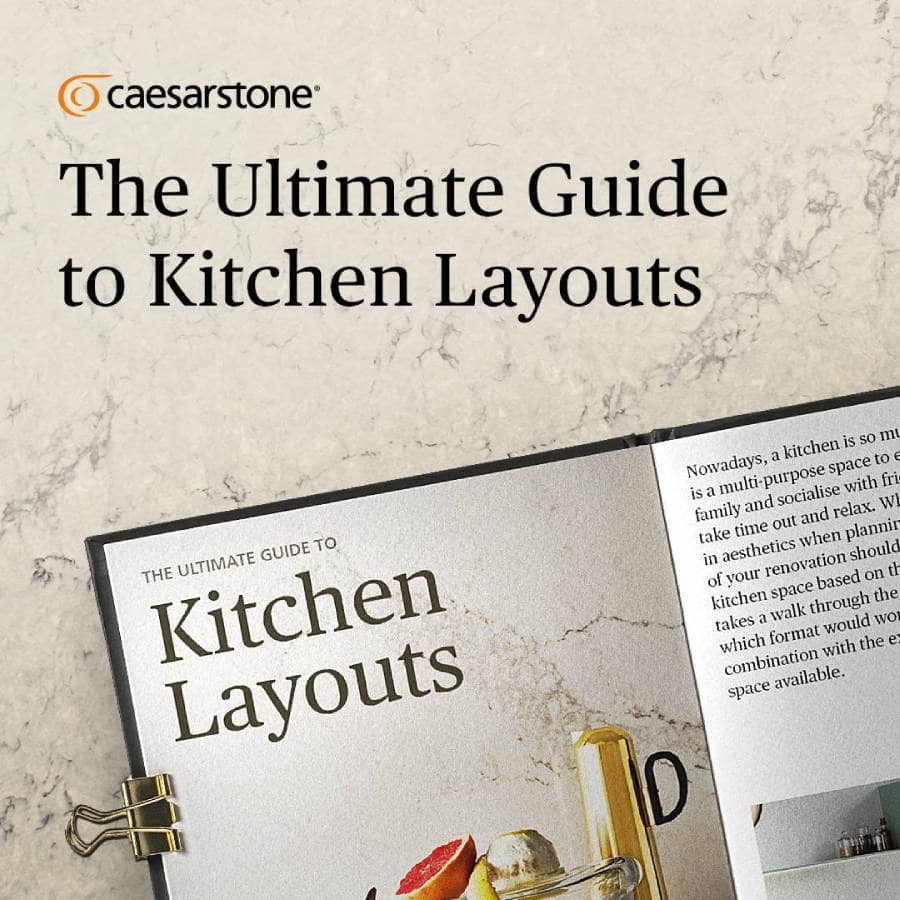 Configure Your Kitchen...
Nowadays, a kitchen is so much more than a space to cook. It is a multi-purpose space to eat, entertain, work, craft with the family and socialise with friends - all the while being a place to take time out and relax.
This guide takes a walk through the different layout options:
Discussing which format would work best for a variety of needs.

In combination with considering the existing space available.
Download The Ultimate Guide to Kitchen Layouts
Design Inspiration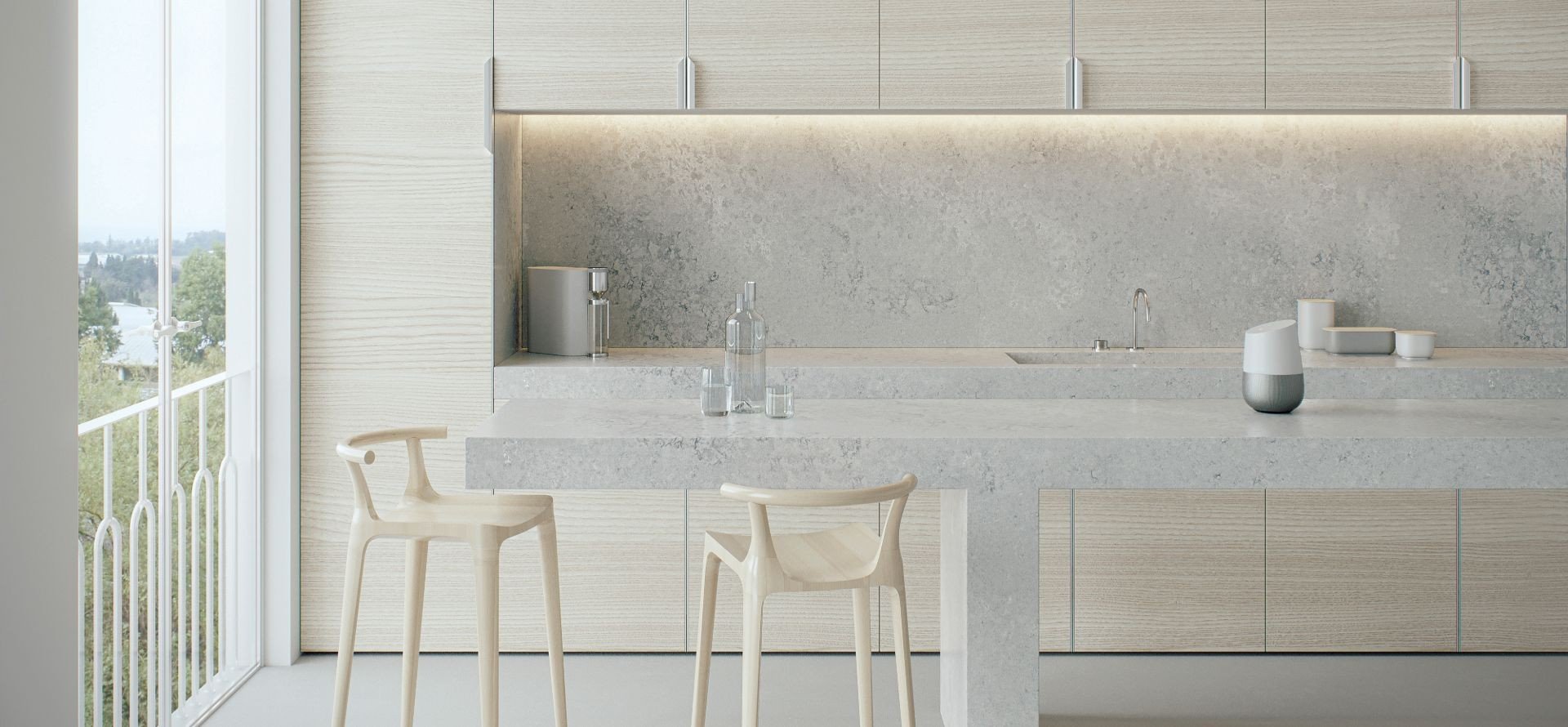 For over 30 years we've been continually innovating in both aesthetics and performance. And it's the combination of this durability, style and timelessness that makes Caesarstone surfaces the first choice for designers and celebrities.
Explore the latest in inspirational design trends along with practical renovation advice within our blog.
Design Story
A Story of Design: Crafting Exceptional Surfaces
Our commitment to design is focused on the kitchen – the heart of the home is where we come together in our desire to gather and eat, socialise and connect. And as we enjoy these kitchen experiences, we can do so in
the confidence that every Caesarstone surface is checked, verified, tested and certificated.
1 / 7
Design Guide
Step-by-Step Guide to Creating the Perfect Kitchen for Entertaining
Impress your guests with a showstopping centrepiece to your gathering. Create a truly sociable space that combines cooking, dining and entertainment...
2 / 7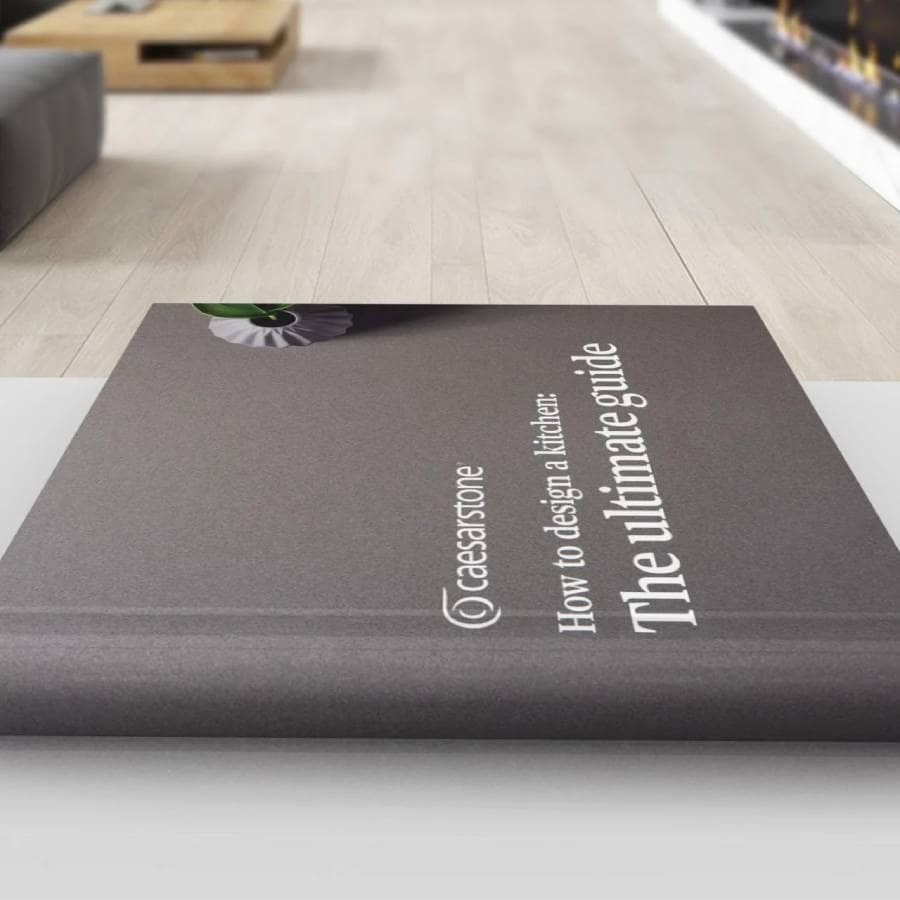 Design Guide
How to Design a Kitchen: The Ultimate Guide
Create the kitchen you've always dreamt of with our ultimate kitchen design eBook. With expert guidance given on moodboarding, colour palettes and the three-step kitchen design process...
3 / 7
Design Guide
An Insider Guide to Kitchen Colour
Featuring in-depth tips and expert advice on how to choose a kitchen colour scheme and understand colour psychology, revitalise your kitchen design scheme...
4 / 7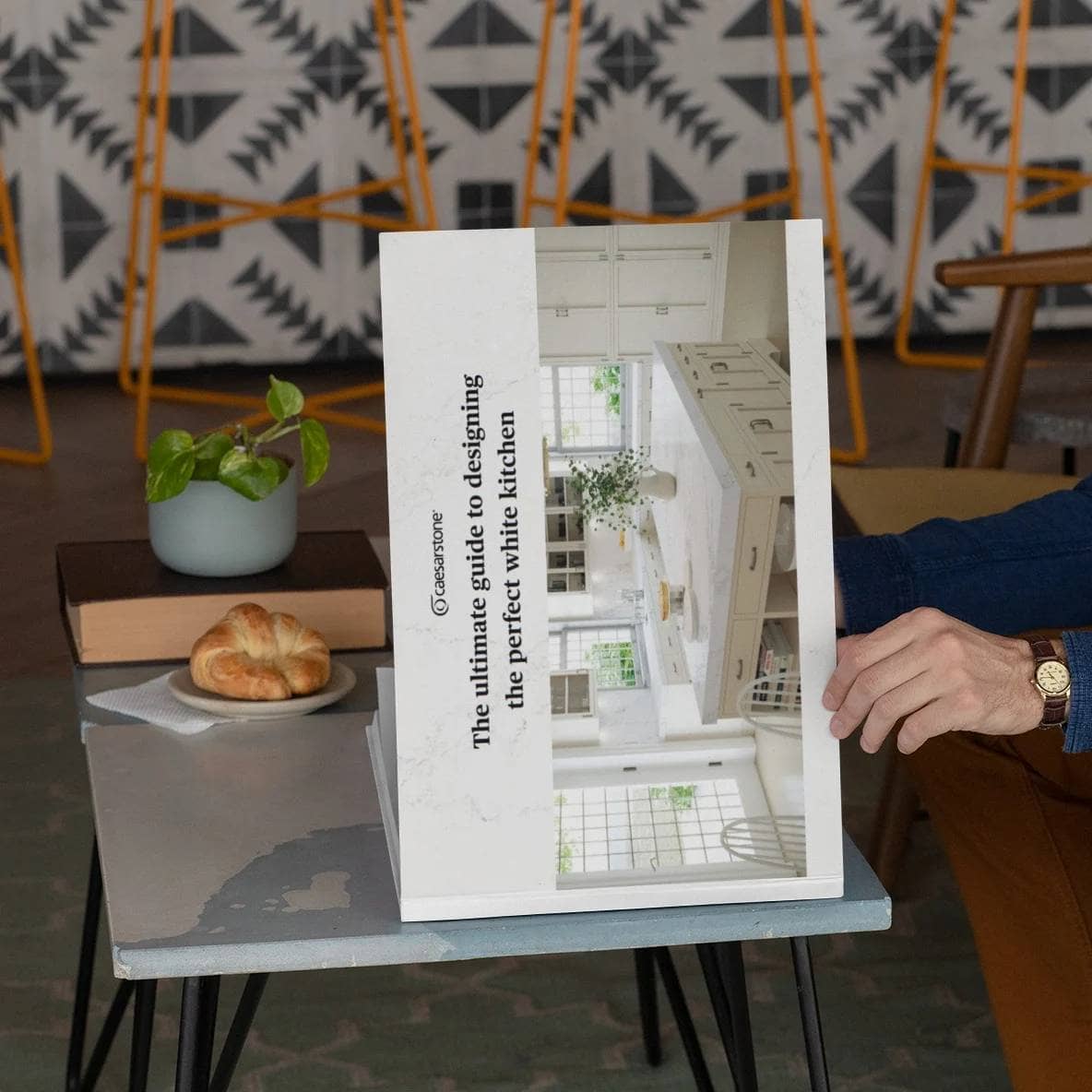 Design Resource
The Ultimate Guide to Creating the Perfect White Kitchen
Design your dream white kitchen with this step-by-step guide, which walks through creating the perfect kitchen in just eight steps...
5 / 7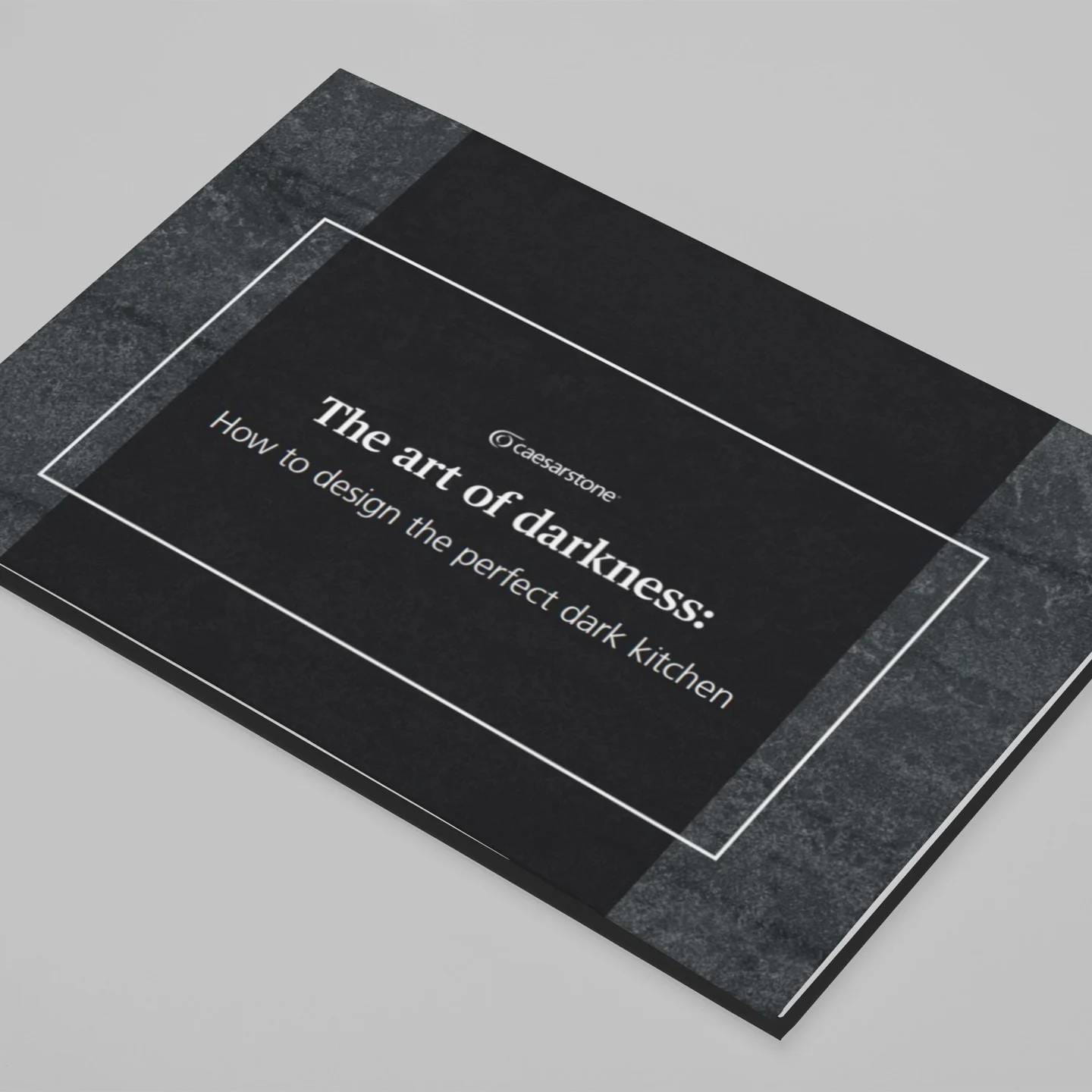 Design Guide
The Art of Darkness: How to Design the Perfect Dark Kitchen
Discover how to transform your kitchen with
the allure of a tempting dark design. Click through to the link below to cross over to the dark side...
6 / 7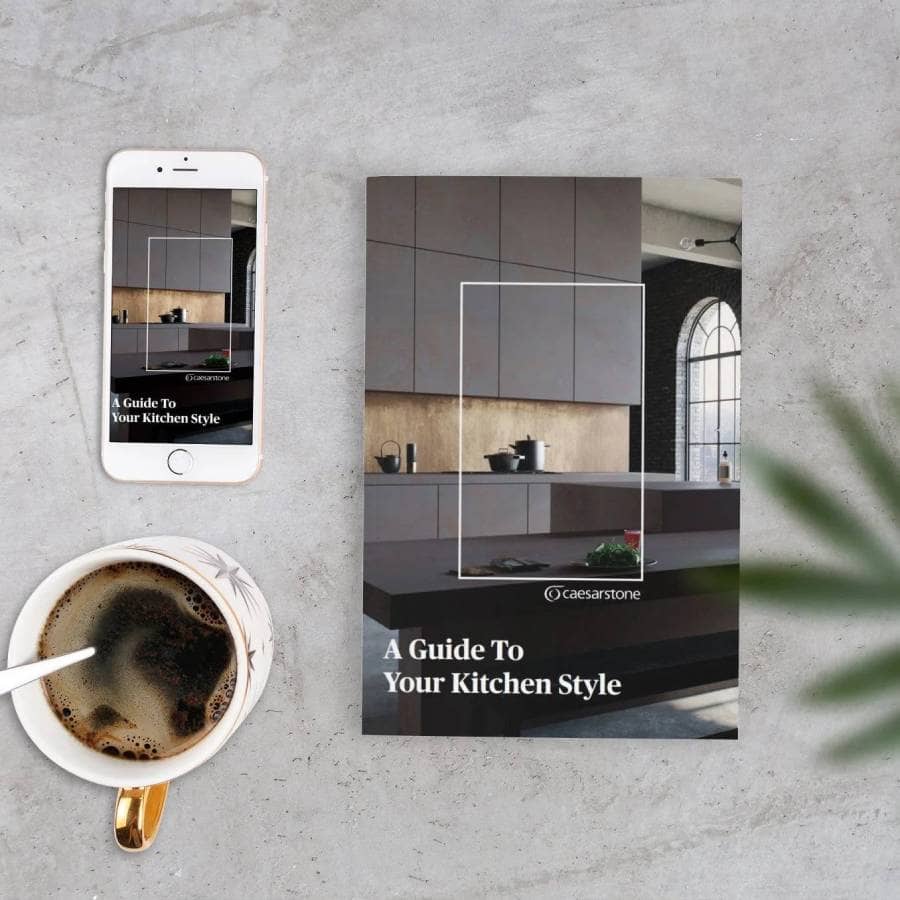 Trends Inspiration
Kitchen Style Lookbook
From industrial to classic, Scandinavian design to country kitchens, we take a look at the hottest kitchen trends and how you can achieve the look...
7 / 7
FAQs Portal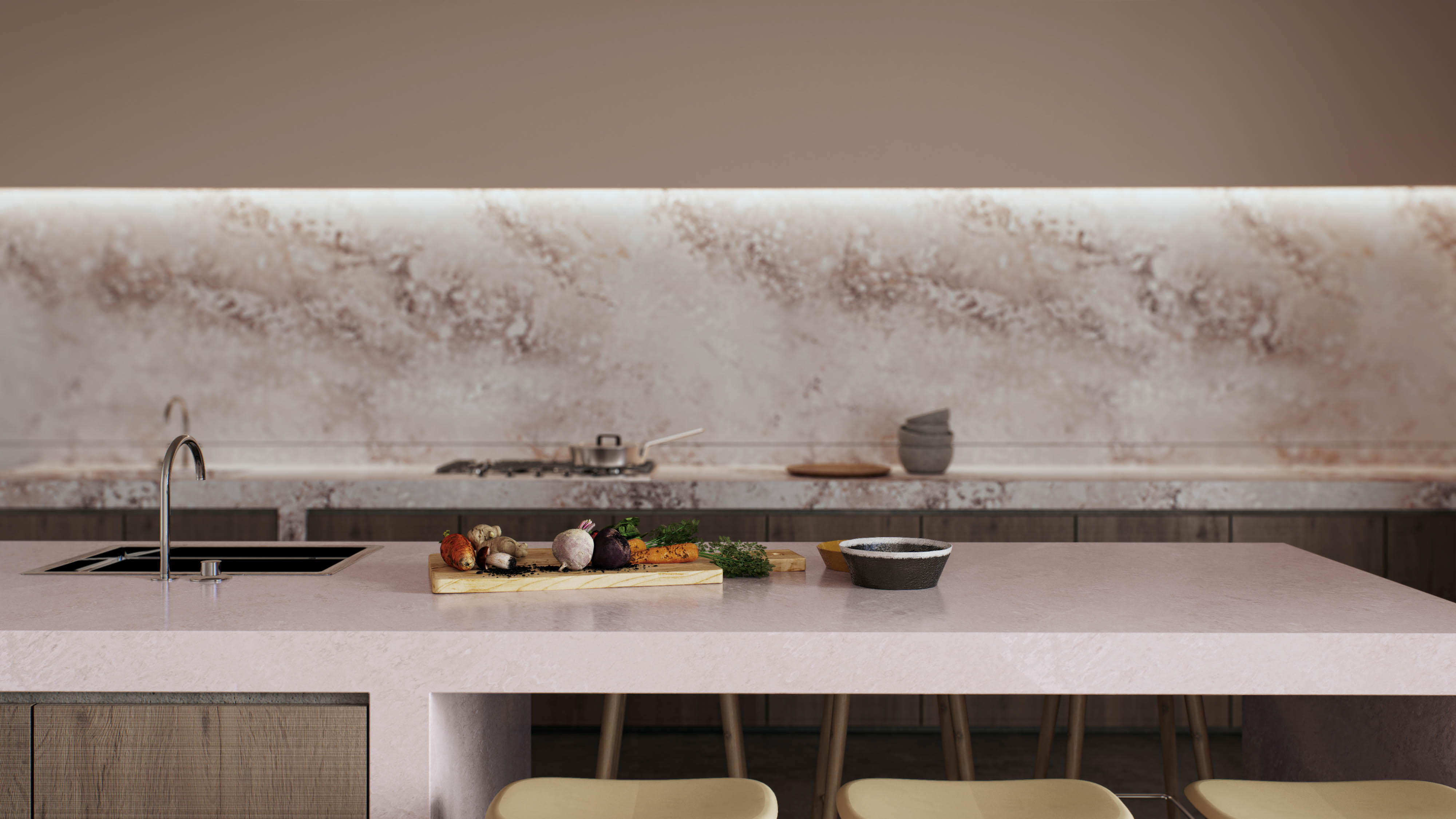 Have you got any questions about our products, processes or aftercare? Take a look at our frequently asked questions, with help and advice surrounding the purchase of Caesarstone surfaces, care and maintenance advice, details of the Caesarstone collections, installation and fabrication and more...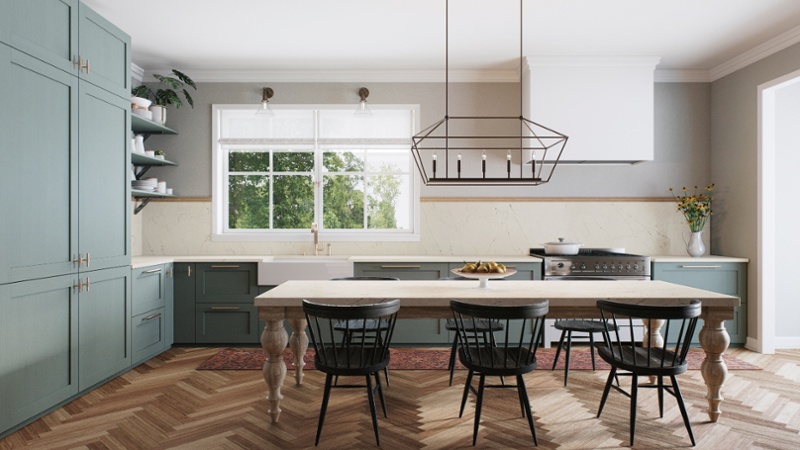 Inspiration and expert tips just for you
Sign up to receive design inspiration, practical tips and renovation advice straight to your inbox.
Subscribe to our newsletter