White has long been the primary base in kitchens and bathrooms for homeowners, designers and architects alike.
The warmth, brightness and cleanliness of white surfaces expand to feelings of spaciousness which is refreshing and uplifting within any style or scheme. Incredibly adaptable and flexible, white worktops look just as effortlessly luxurious in a minimalist room as they do in a characterful, period-feature filled home.

From polished marble, which oozes opulence within its refined, poised qualities, to reliable, earthy white calacatta stone to delicately flecked and textured white surfaces, each draws into the heart of the home from the earthy warmth of the natural world surrounding us.

Caesarstone's collection of white surfaces showcase the innate beauty of the organic form, without compromising on performance or maintenance.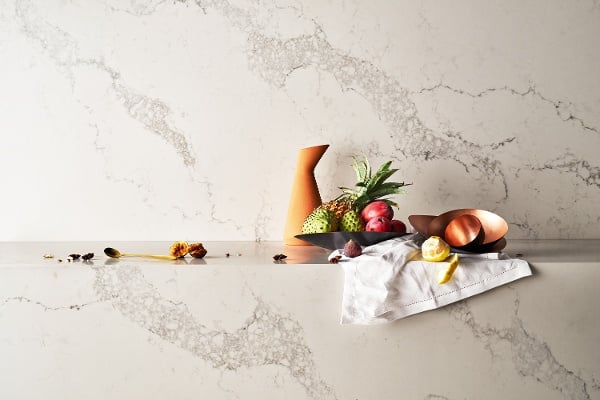 The Ultimate Guide to Designing the Perfect White Kitchen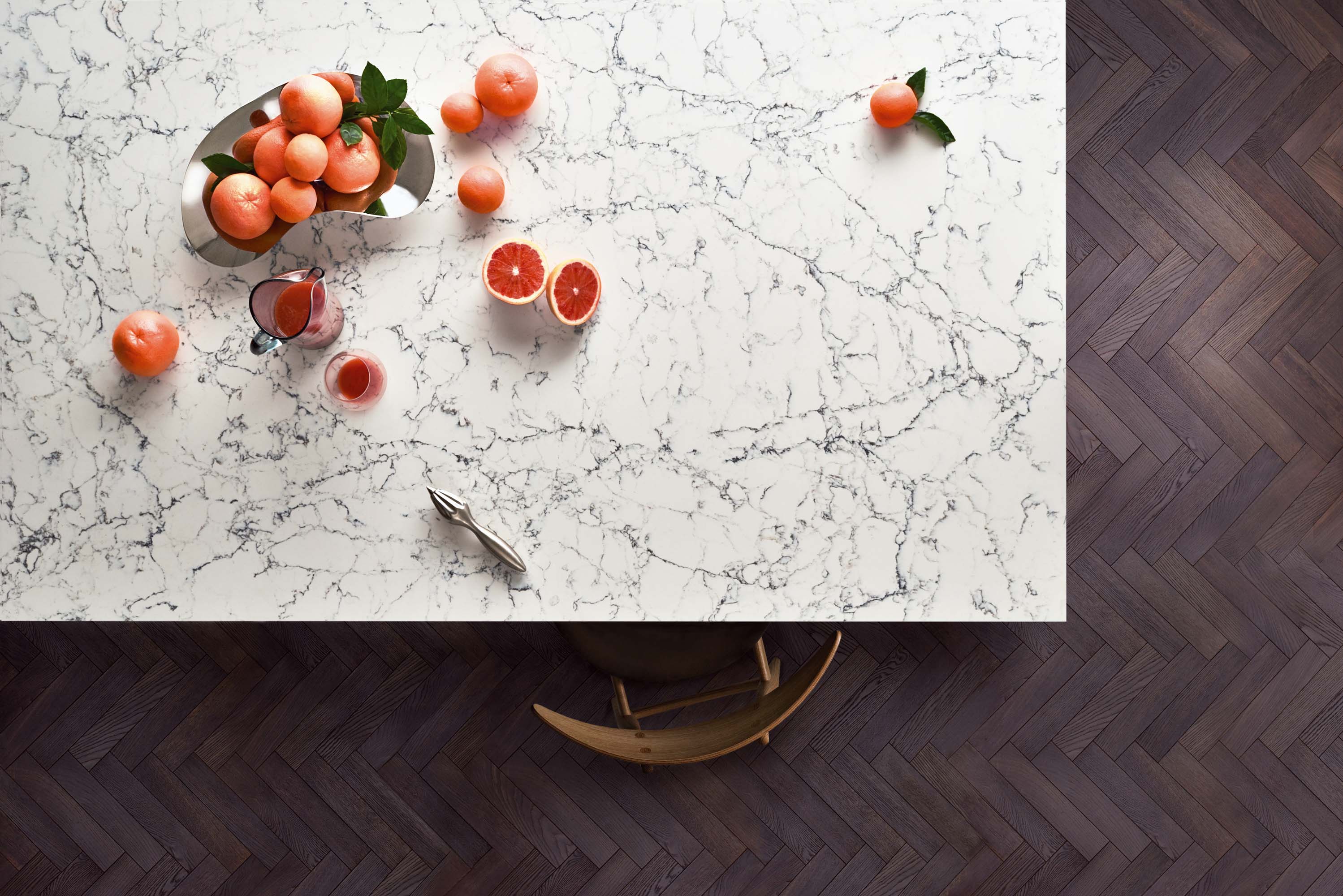 The Caesarstone Collection Brochure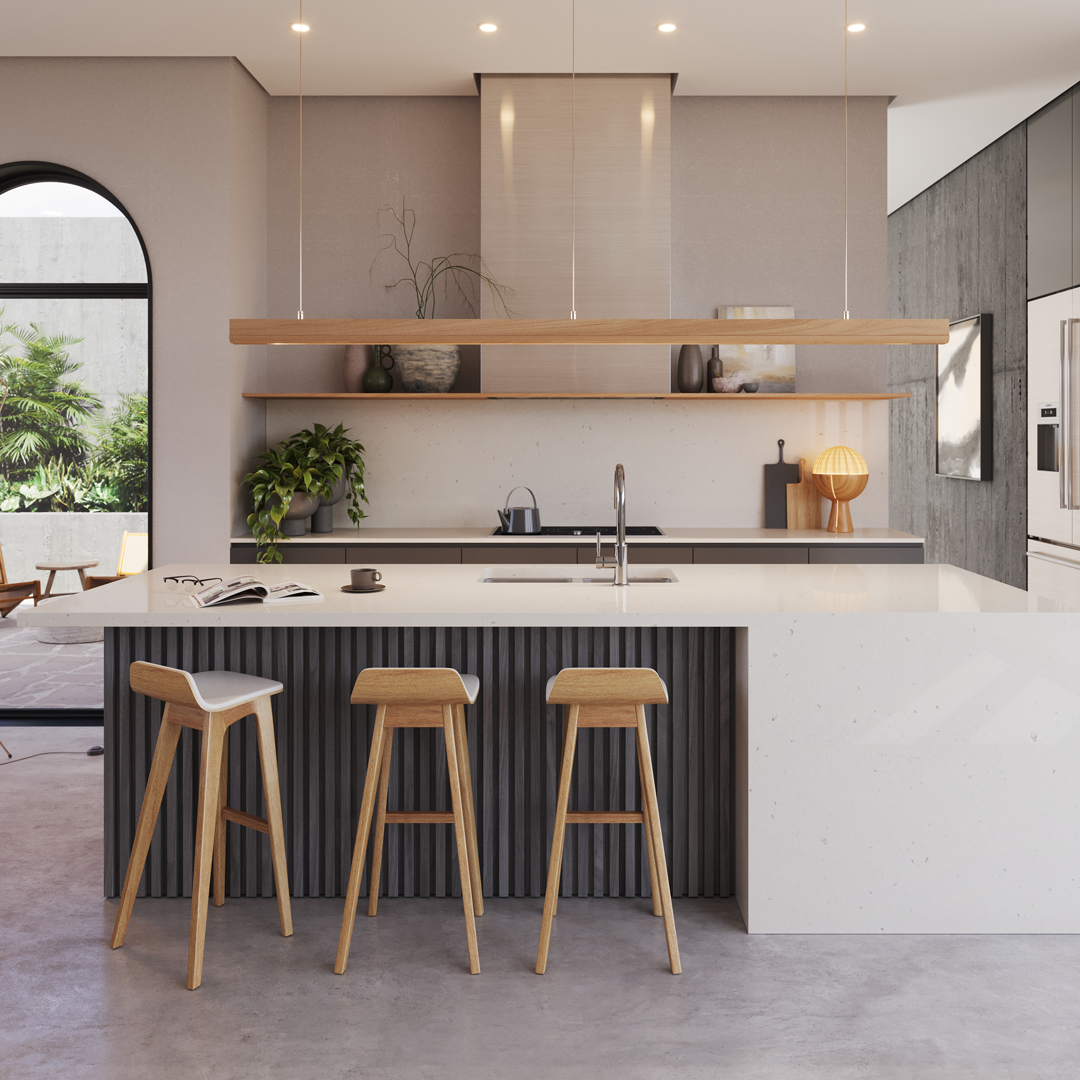 Style your dream white kitchen
A carefully crafted white kitchen won't date, will be a source of calm, style and most importantly form the centre of your home for cherished moments with loved ones for years to come.
Select your favourite elements to build your ideal bright and airy kitchen with our interactive quiz.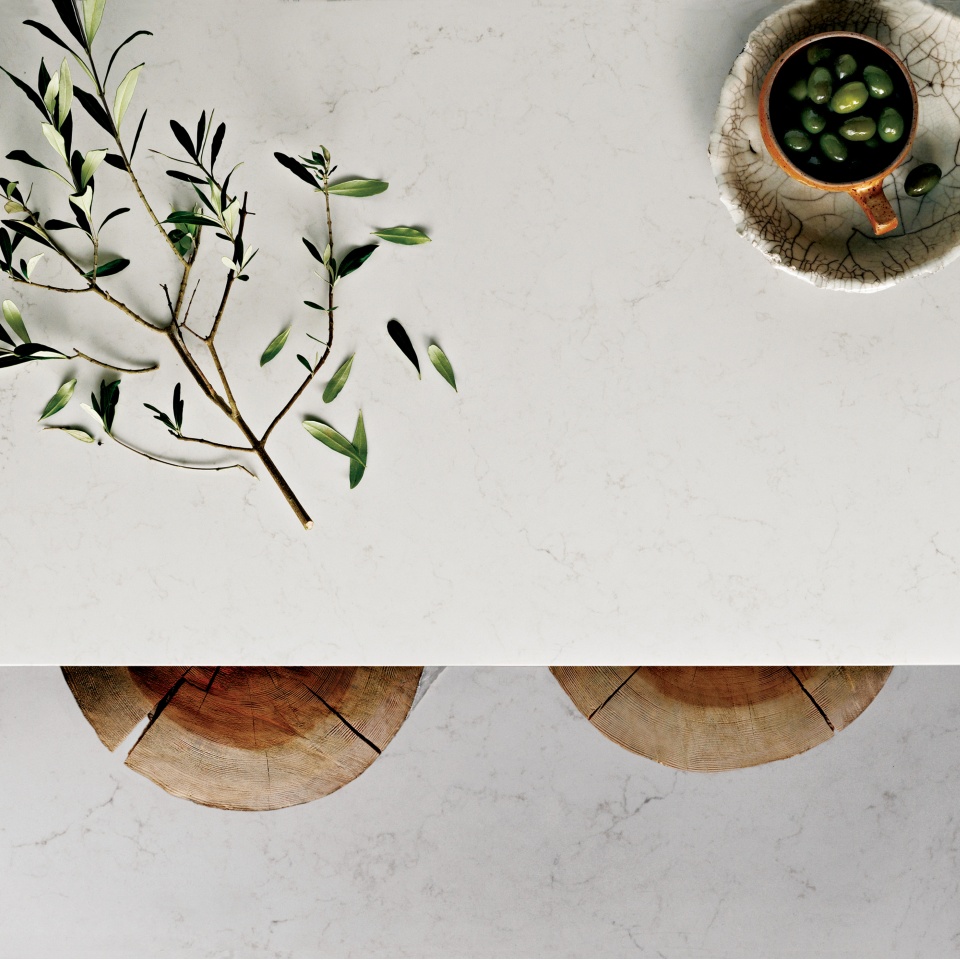 6 steps to creating your kitchen sanctuary
In a hectic world where we juggle a multitude of responsibilities, our homes are our sanctuary, our safe haven and a place of solace. Create an oasis from within your kitchen, where you can escape from the stresses of everyday life and find your inner calm.
1 / 2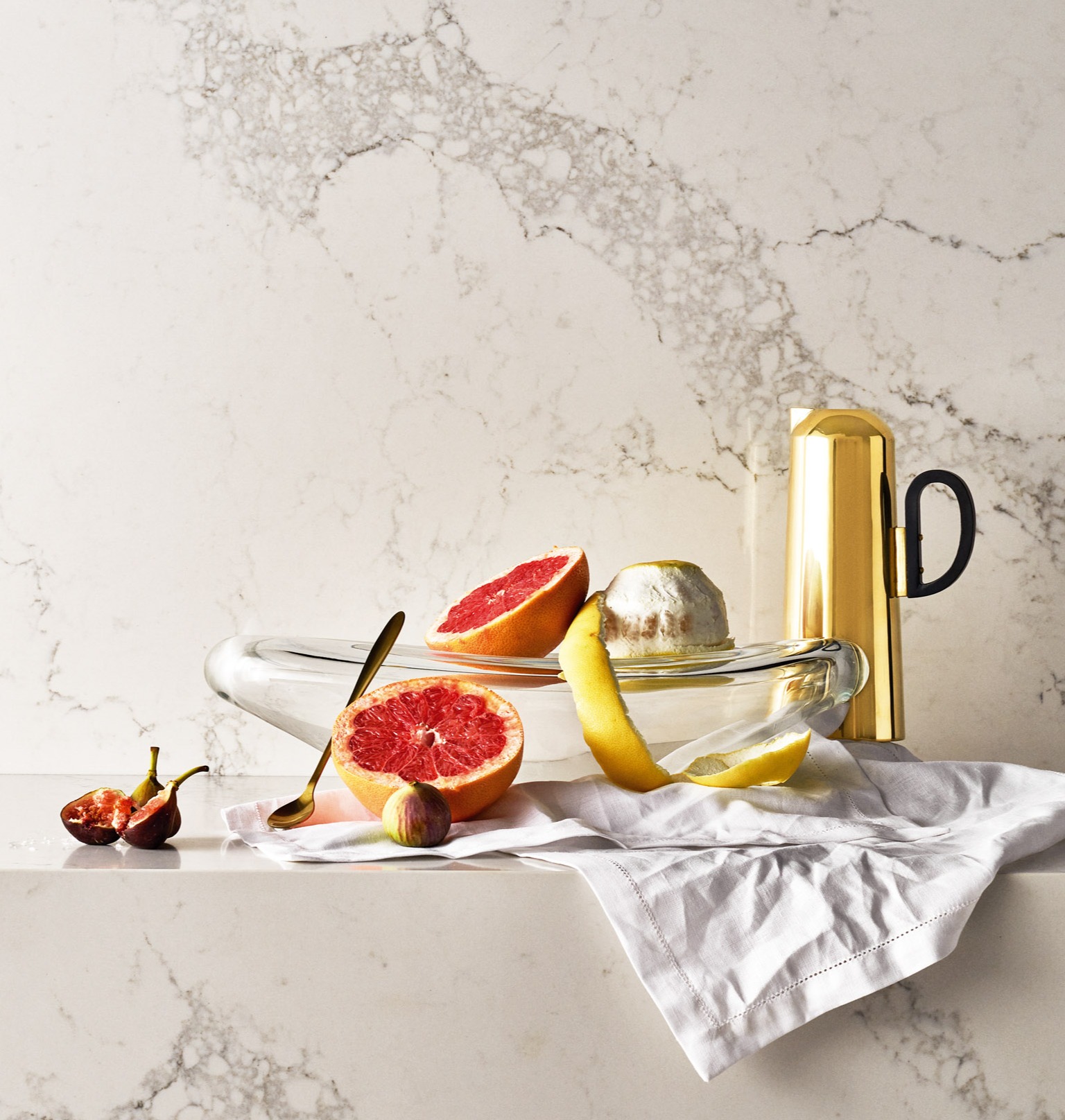 Our ultimate top 10 white surfaces
White kitchen worktops remain consistently popular amongst homeowners, designers and architects alike for their brightness, cleanliness and enduring style.
2 / 2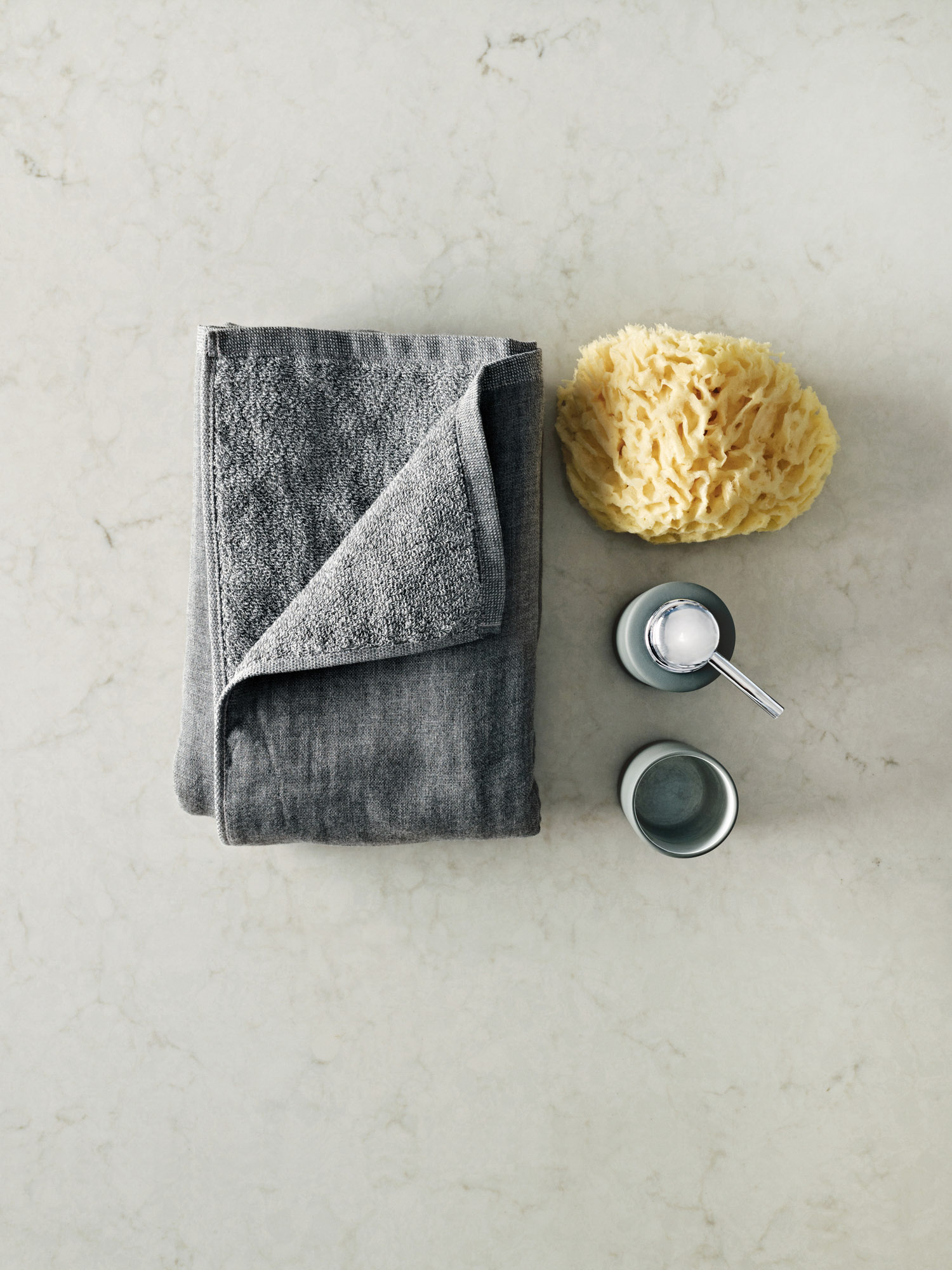 Top 6 considerations for designing a hygienic kitchen
Simple considerations and forward-planning during the design process can create a more sanitary, easy to clean kitchen long-term.
1 / 2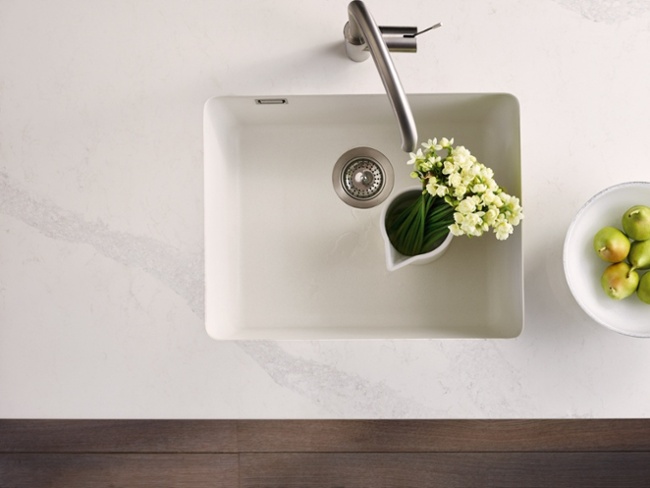 Spring cleaning tips
2 / 2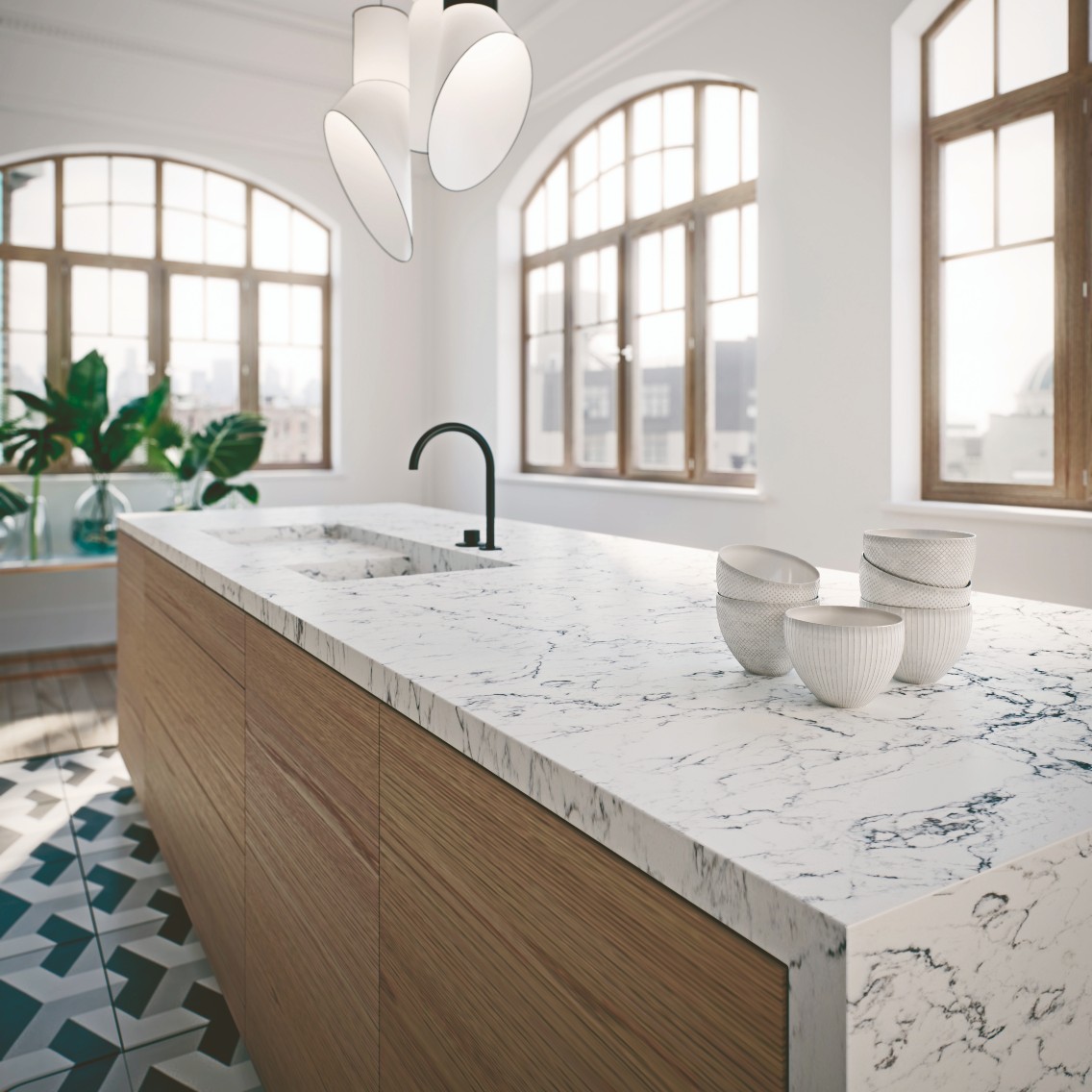 A brighter approach to urban themed kitchens
The industrial trend remains popular, but the resulting dark and atmospheric scheme is not for everyone. We take a look at subtle approaches to industrial design, showcasing bright white kitchens with an urban twist, keeping your kitchen bright and airy.
1 / 2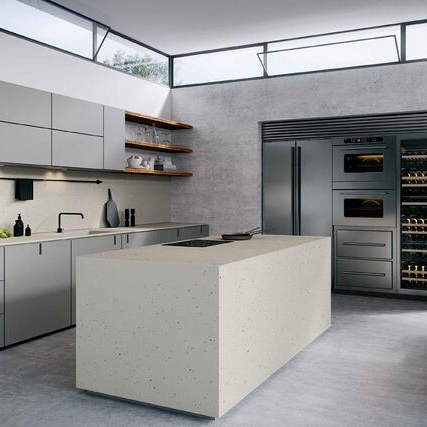 Kitchen Trends of 2021
Explore the key kitchen trends set to take 2021 by storm. Be inspired by the latest looks and design hacks.
2 / 2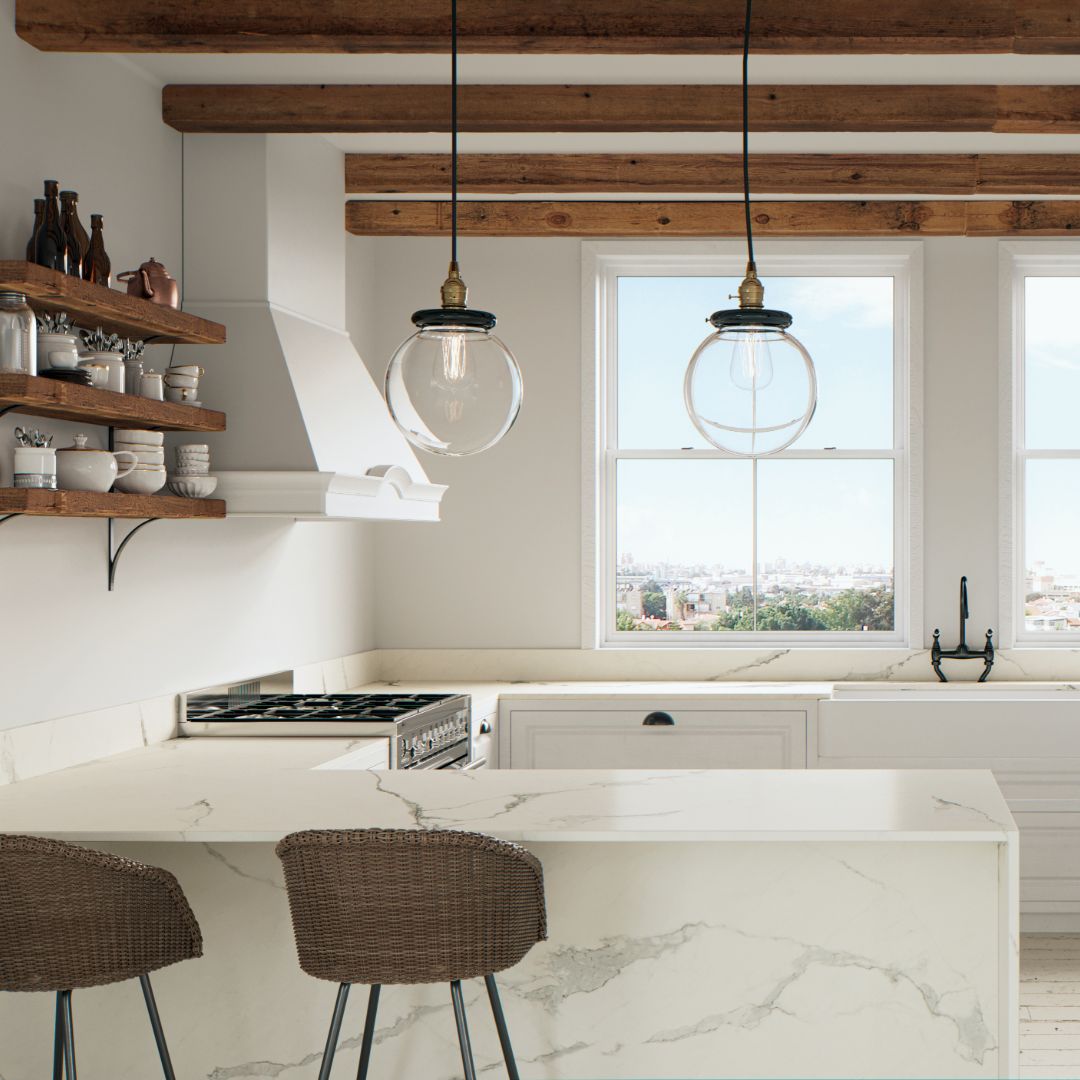 Try our Kitchen Visualiser tool...
Would you like to see how your worktop could look in your kitchen? Our kitchen visualiser tool allows you to bring your designs to life, showcasing how you can use Caesarstone surfaces throughout your home.
The Visualiser allows you to choose from our vast range of colours and finishes available, across simulated kitchen designs in a classic or modern style kitchen. When you have created your dream design, you can share it with others or save it for reference when you get started with your renovation project.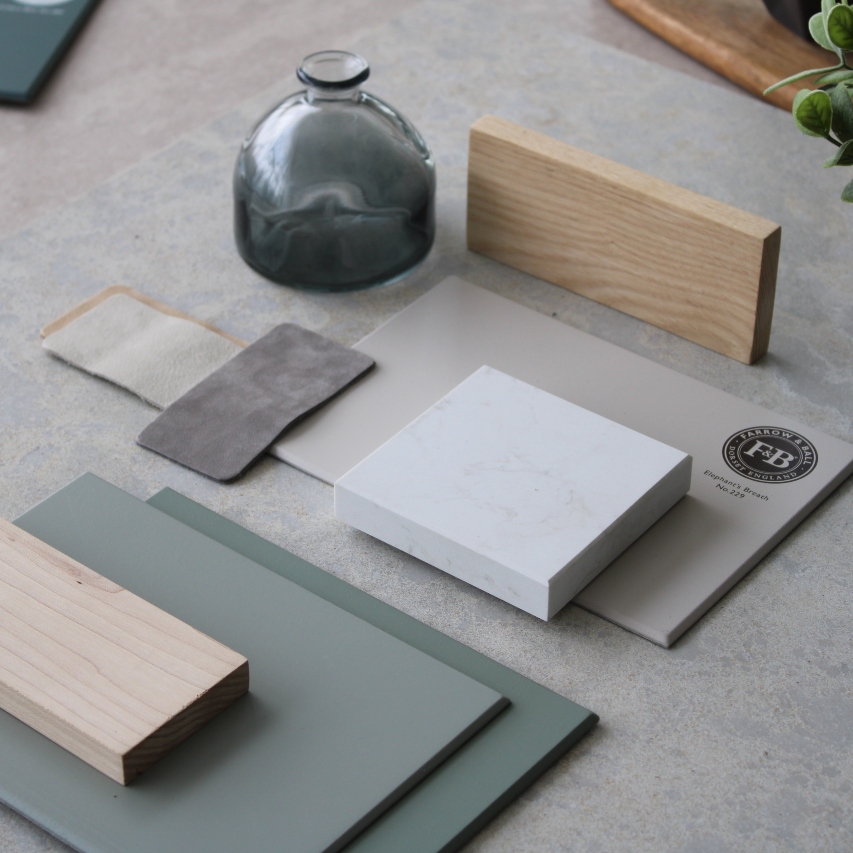 Why Caesarstone?
For over 30 years we've been continually innovating in both aesthetics and performance. And it's the combination of this durability, style and timelessness that makes Caesarstone quartz the first choice for designers and celebrities. Our surfaces allow for design creativity, flexibility and easy install.

Feel the tactile nature, supreme quality and unique appearance of Caesarstone surfaces, by ordering a sample directly to your door. Place the swatch on your design mood board to discover that sought-after centrepiece to your scheme.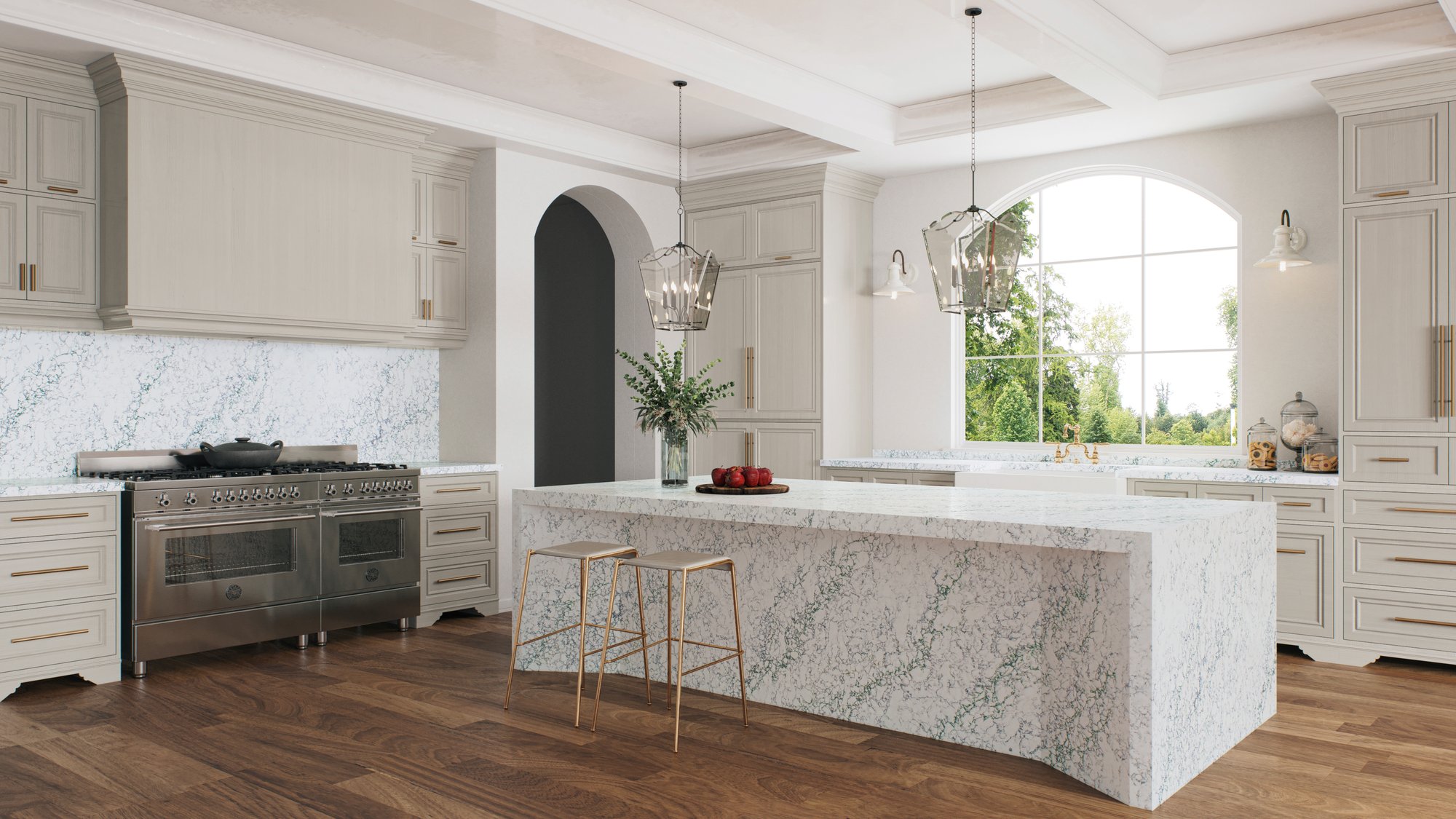 The‌ ‌Caesarstone‌ ‌promise
We pride ourselves on our naturally hard-wearing surfaces that are built to last. To extend the peace of mind to our customers, we offer a lifetime warranty on residential applications.