Whitelight Collection
We have a natural desire to connect with nature, to remove the barriers between us and the outside world. In particular, we have a love of stone and the strong sense of wellbeing and serenity that it can provide us.
The Caesarstone Whitelight Collection celebrates this with a suite of lighter tones and organic forms that bring the outside in, anchoring us in our surrounding world.
The Whitelight Collection is made up of new forms representing the most current compositions of natural stone, and enduring classics that perfectly capture the march of time and millennia of geological processes.
Now is the time to bathe your home in the natural warmth of Whitelight.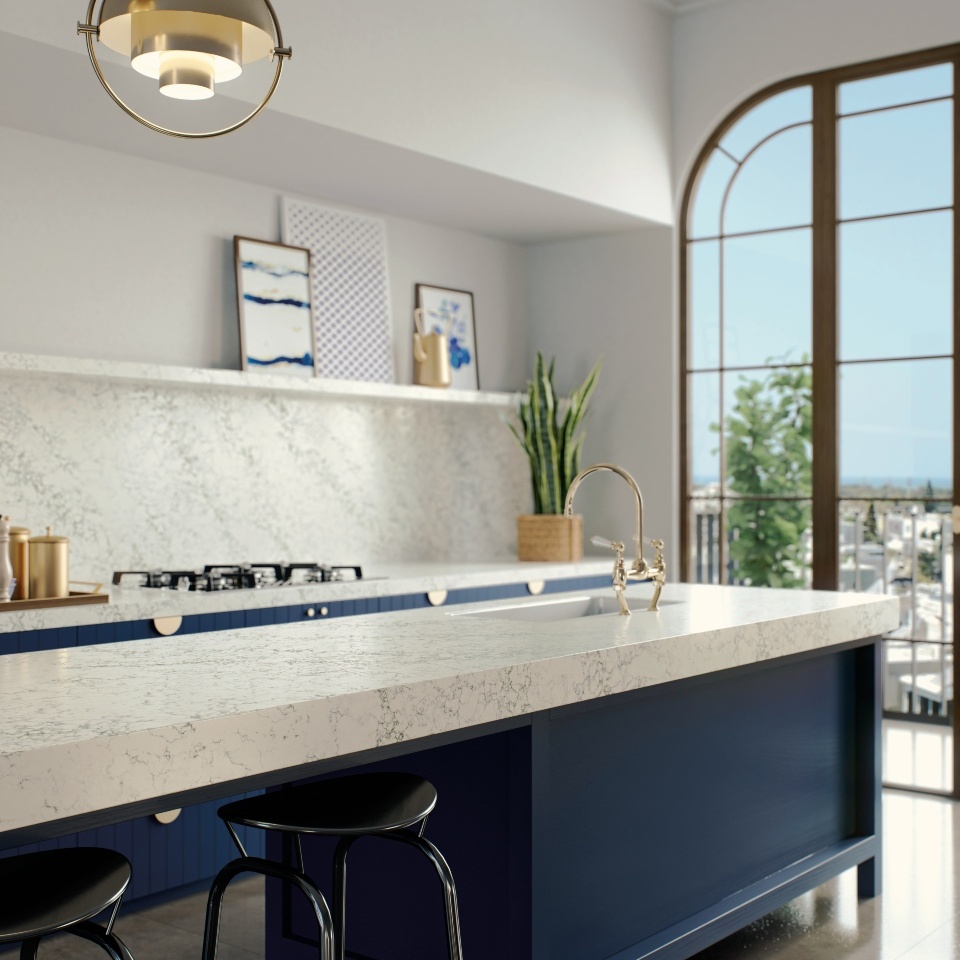 New Design
5171 Arabetto
A swirling galaxy of dynamic grey stripes and speckles that span across a crisp white surface, capturing a complex composition of minerals in a delicate interlacing of jade and copper that thread through this impressive stone.
1 / 3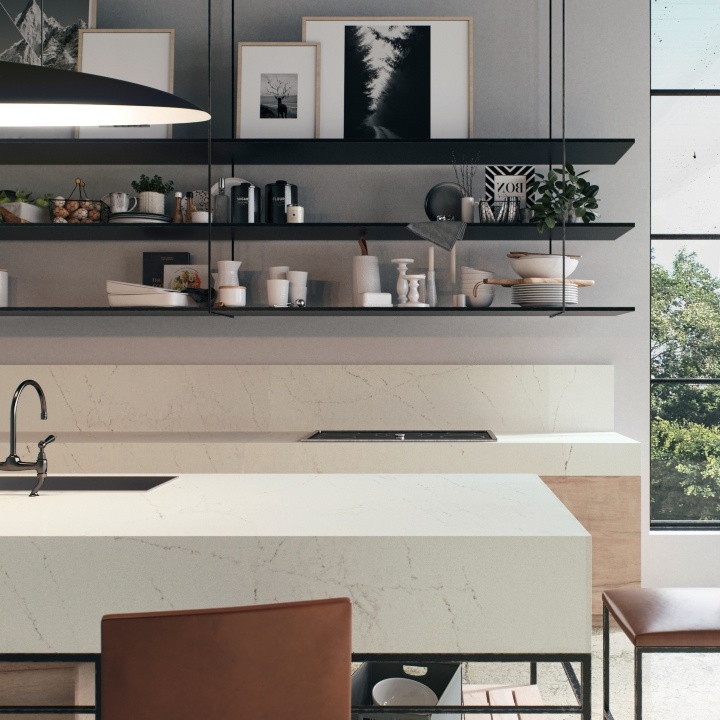 New Design
5112 Aterra Blanca
A misty white base that unravels with the softest strokes of earthy veining, swirling slowly into the stone that radiates a translucent glow, with warm, milky movements.
2 / 3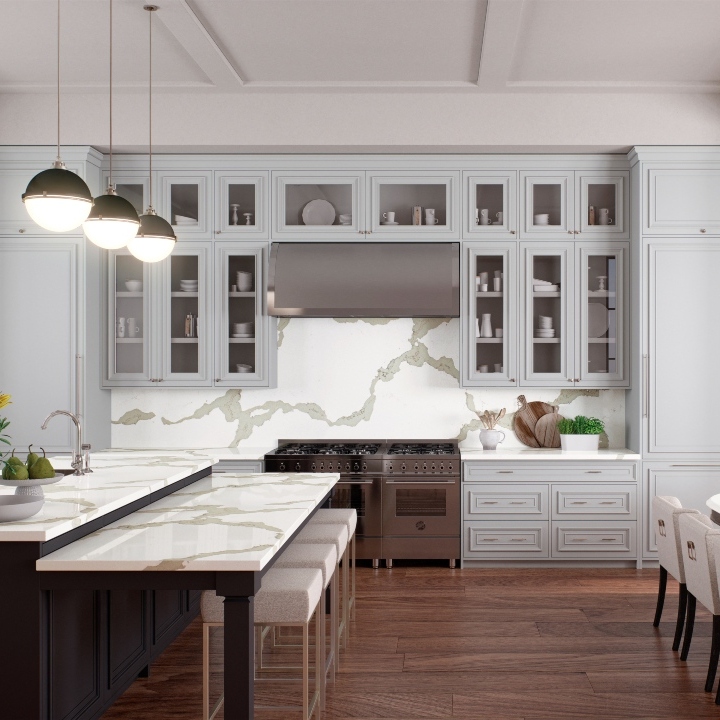 New Design
5114 Calacatta Maximus
A pure white backdrop animated by bold flashes of a soft mix of warm neutrals, highlighted by golden-copper lines that provide a lavish look.
3 / 3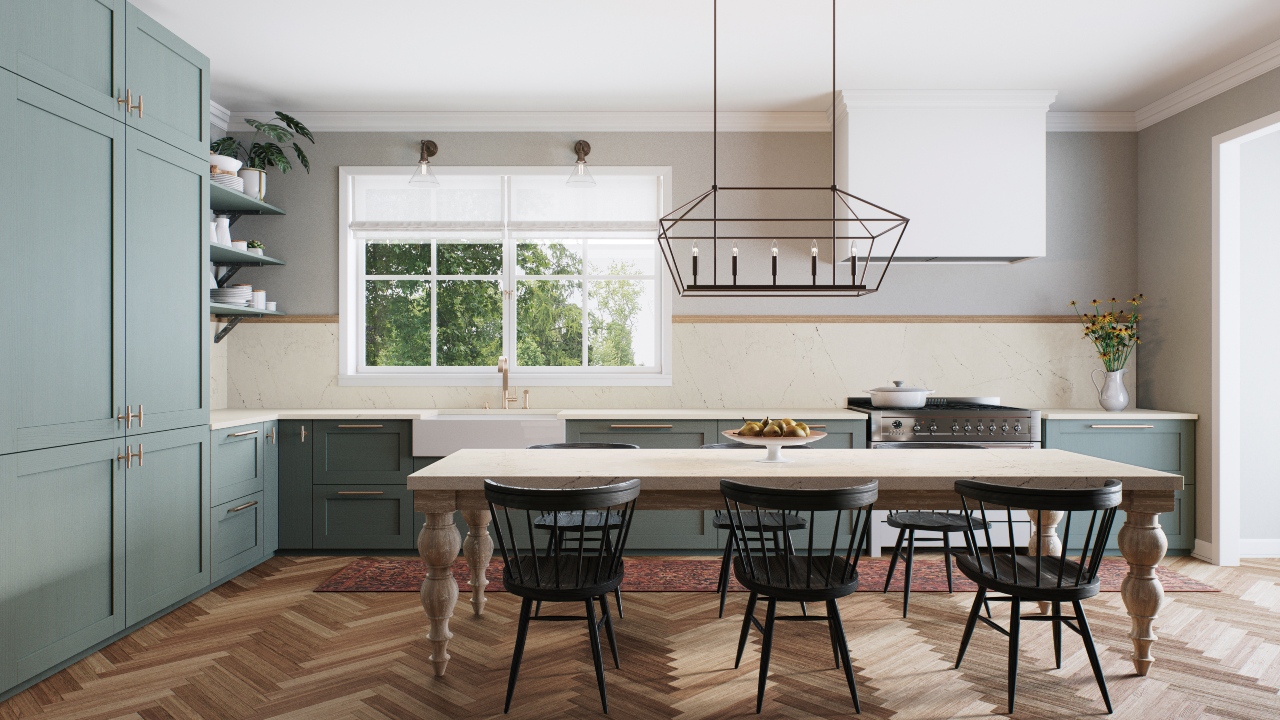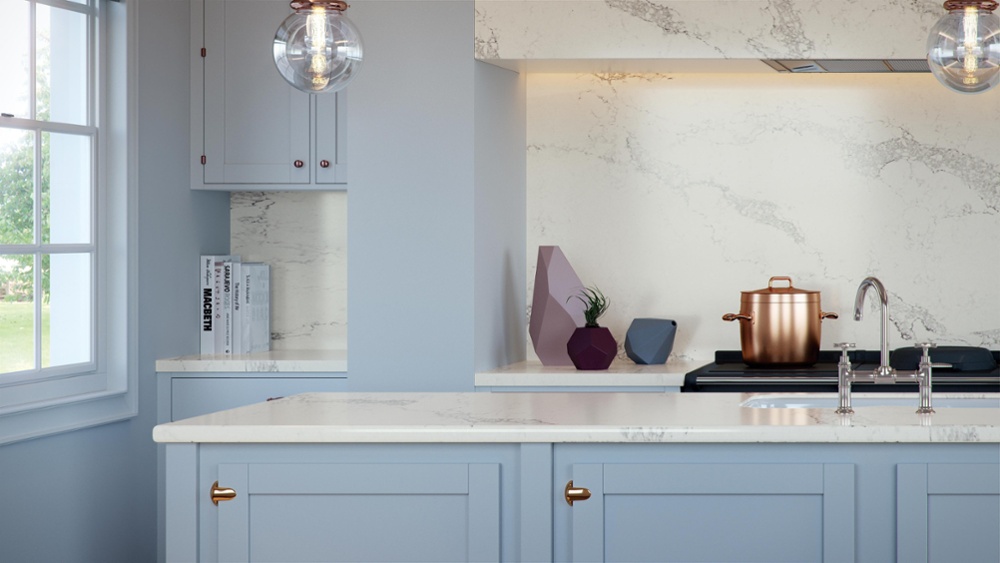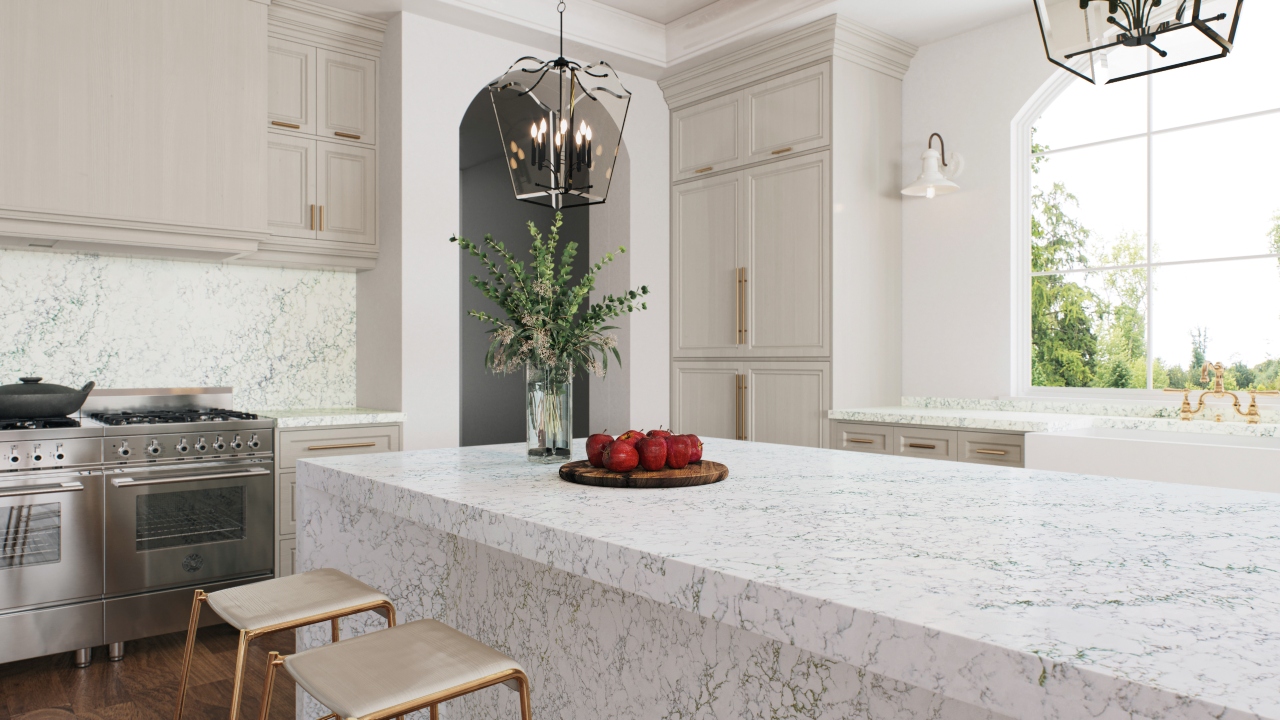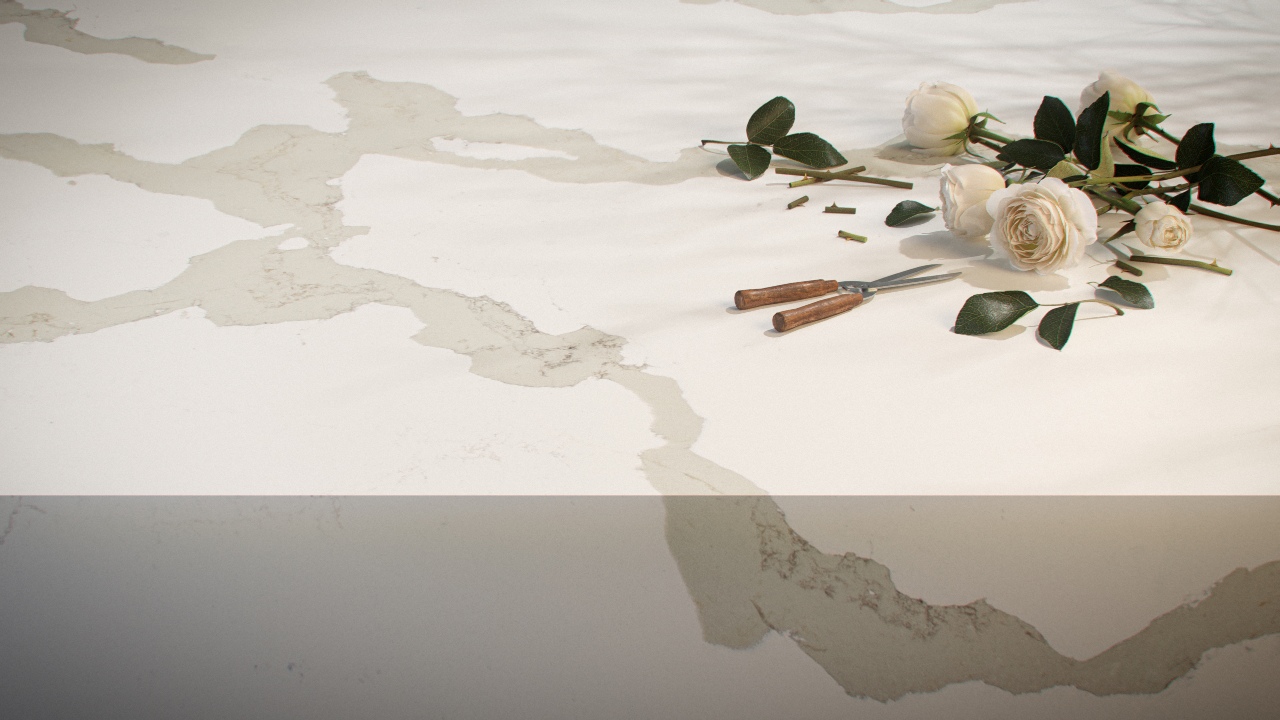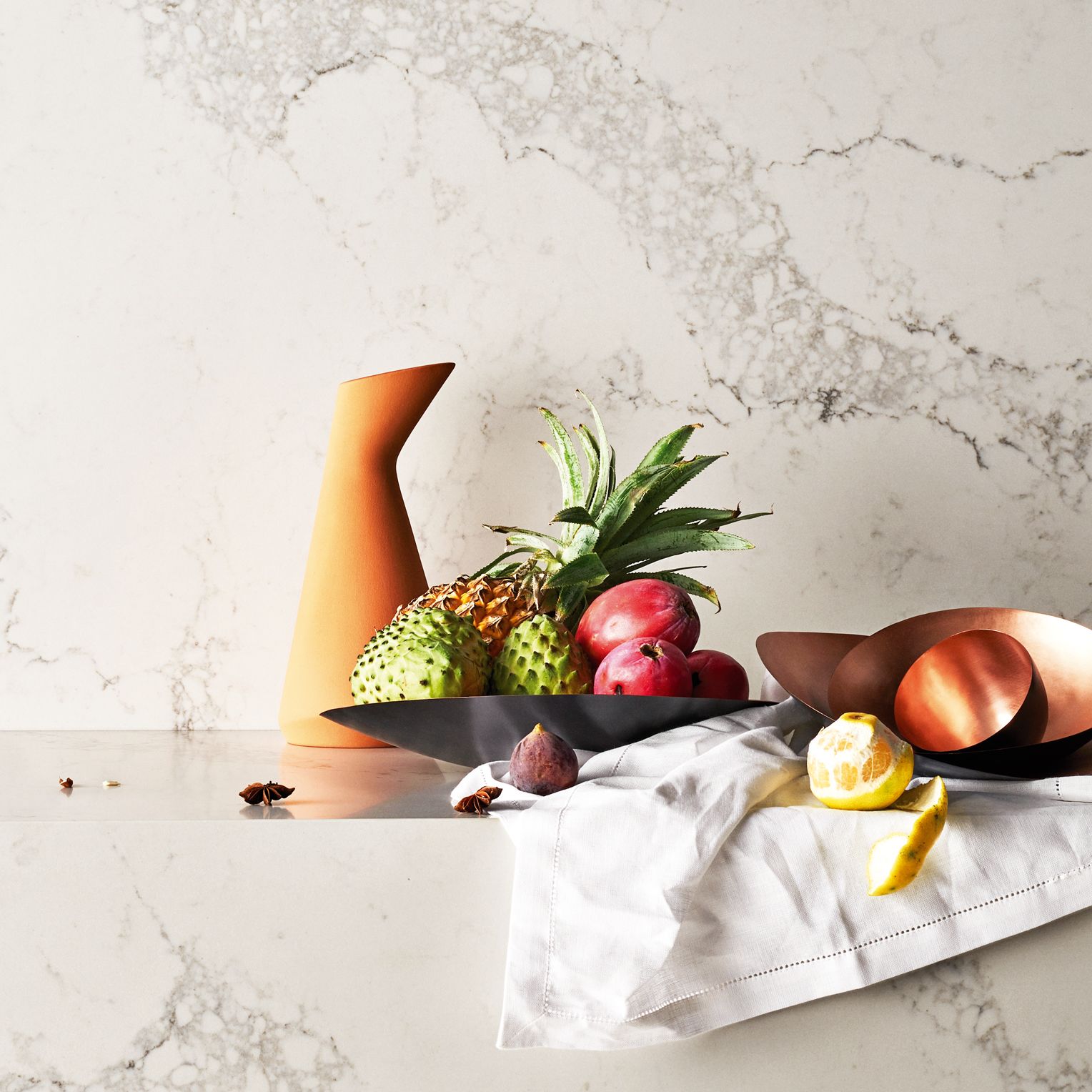 The Classics
5031 Statuario Maximus
5031 Statuario Maximus offers classic luxury, with statement grey veins against a soft white base. The complex details of the grey toned veins reveal depth and emotion.
1 / 5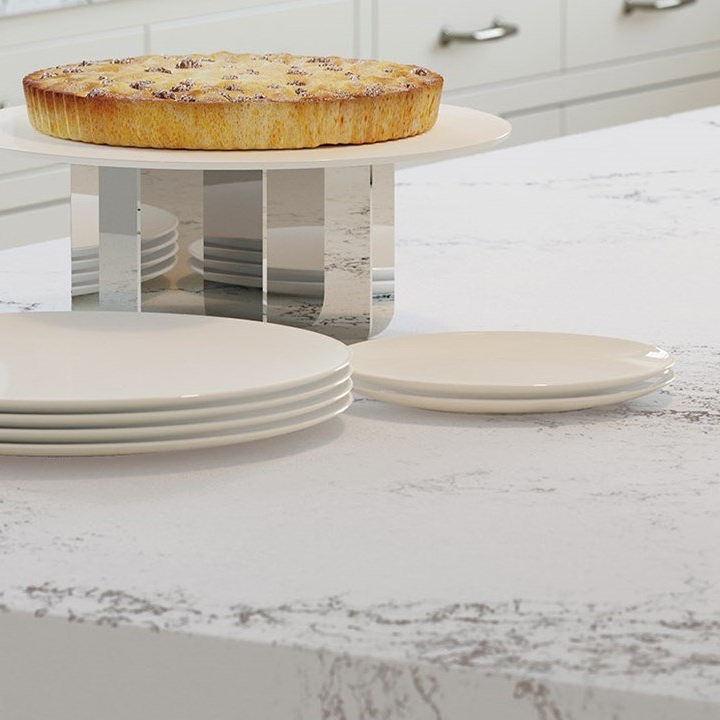 The Classics
5151 Empira White
Featuring dramatic grey veining against a brilliant, almost luminescent white base, flowing across the width of the surface. 5151 Empira White is perfect for applications combining a horizontal and vertical surface, where the contrasting veins flow across the worktop and onto the full height backsplashes or down the waterfall end of a statement kitchen island.
2 / 5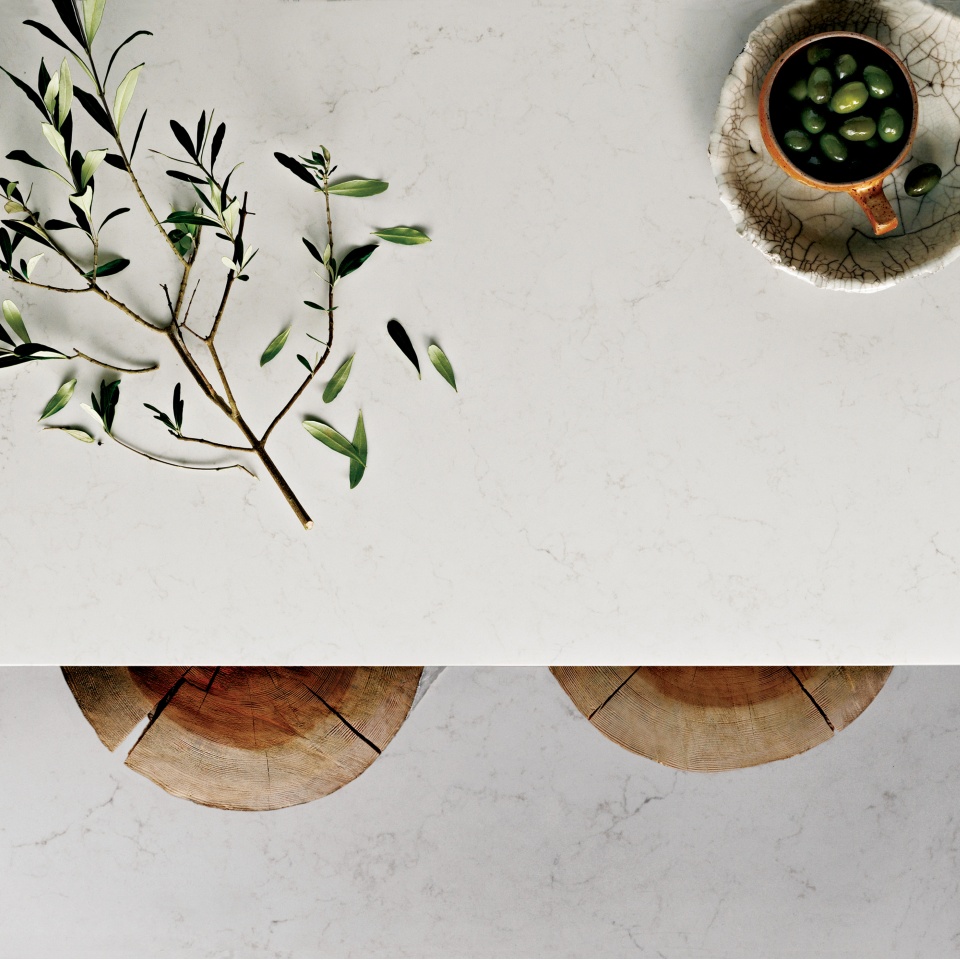 The Classics
5141 Frosty Carrina
For a more nuanced yet equally aspirational take on the marble trend, 5141 Frosty Carrina features a creamy warmth in its ivory-white base, and subtle powdery vein details that define it as a true Caesarstone classic.
3 / 5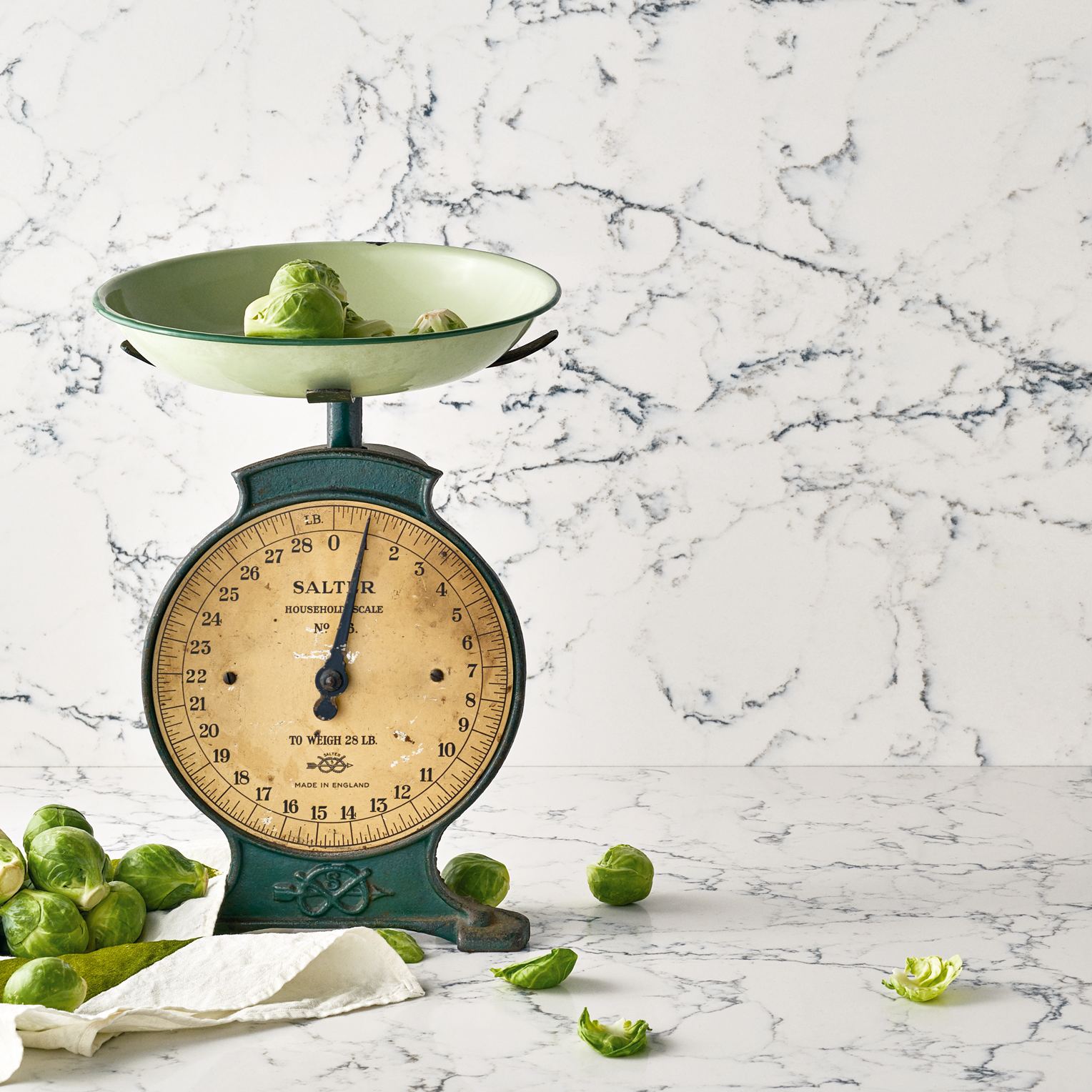 The Classics
5143 White Attica
The dense, interwoven veining of 5143 White Attica has a chameleonic hue, with nuanced blue, green-grey and brown tones, that alongside the light, bright base, makes it ideally suited for a range of complementing colour schemes.
4 / 5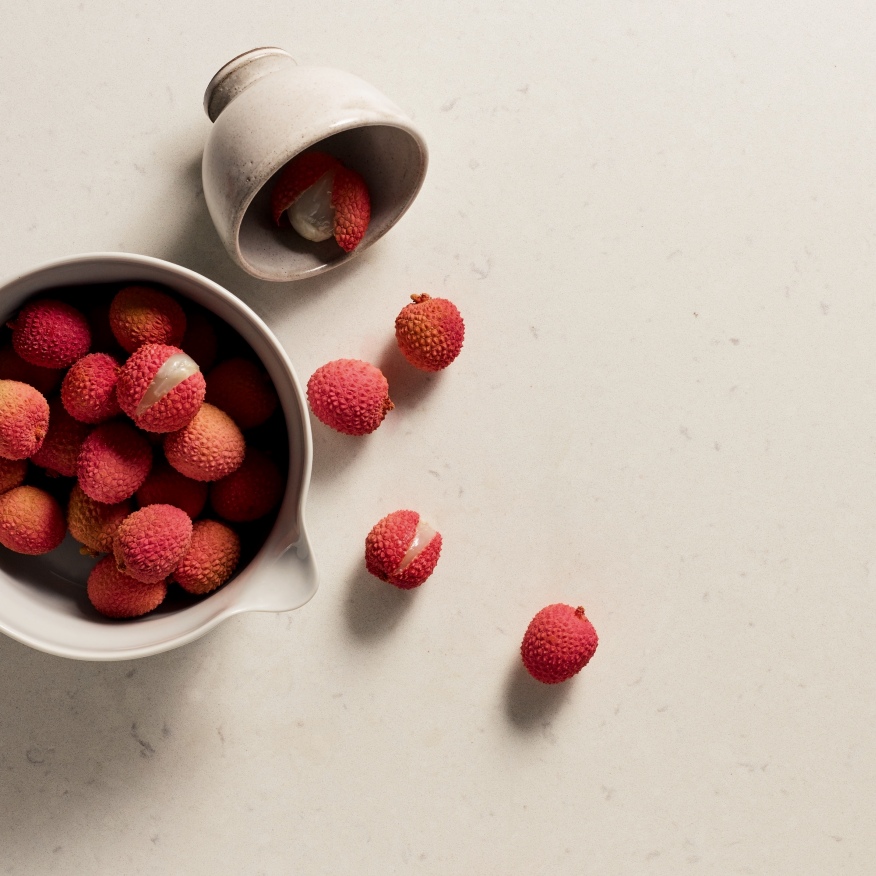 The Classics
4141 Misty Carrera
4141 Misty Carrera's delicate vein features an off-white base that delivers a refined interpretation of the marble trend. Reminiscent of classic Italian marbles, Misty Carrera is perfect for pared-back interior schemes.
5 / 5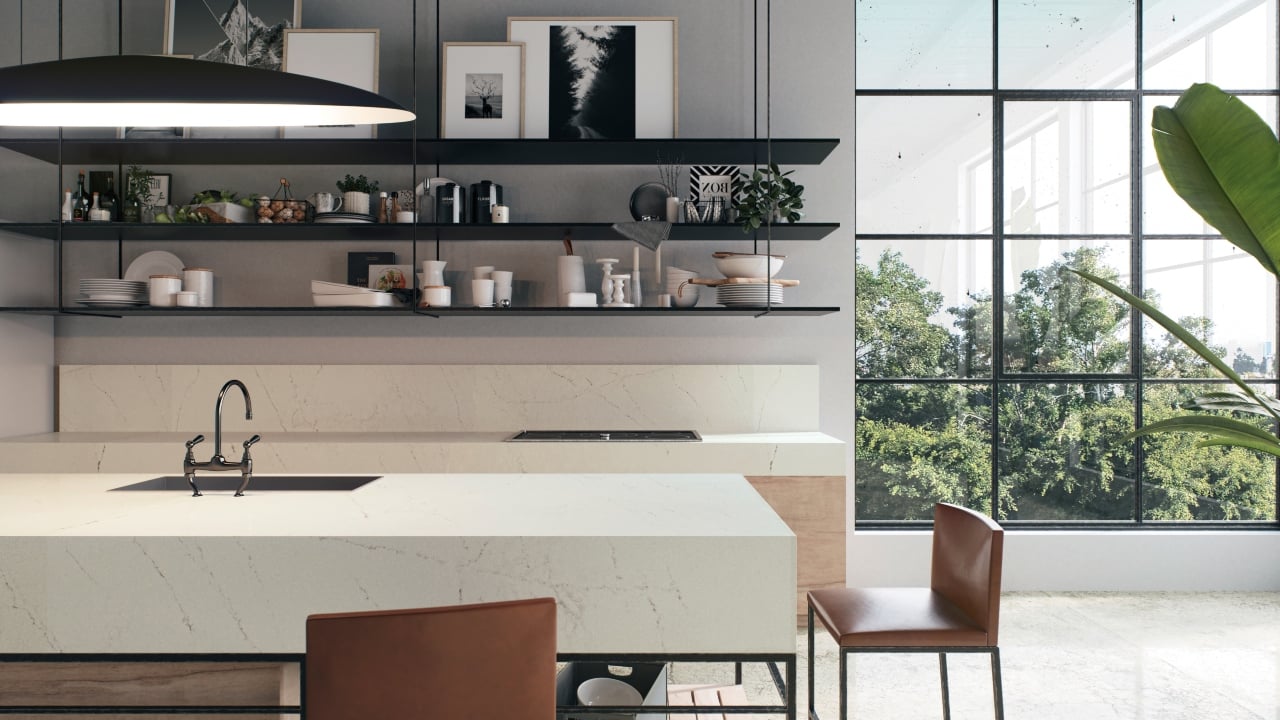 Whitelight Collection Brochure
The Whitelight Collection is made up of new forms representing the most current compositions of natural stone, and enduring classics that perfectly capture the march of time and millennia of geological processes.
Simply fill in the form with your details to claim your free copy.
Claim your free copy...
Now is the time to bathe your home in the natural warmth of Whitelight.
Designing Whitelight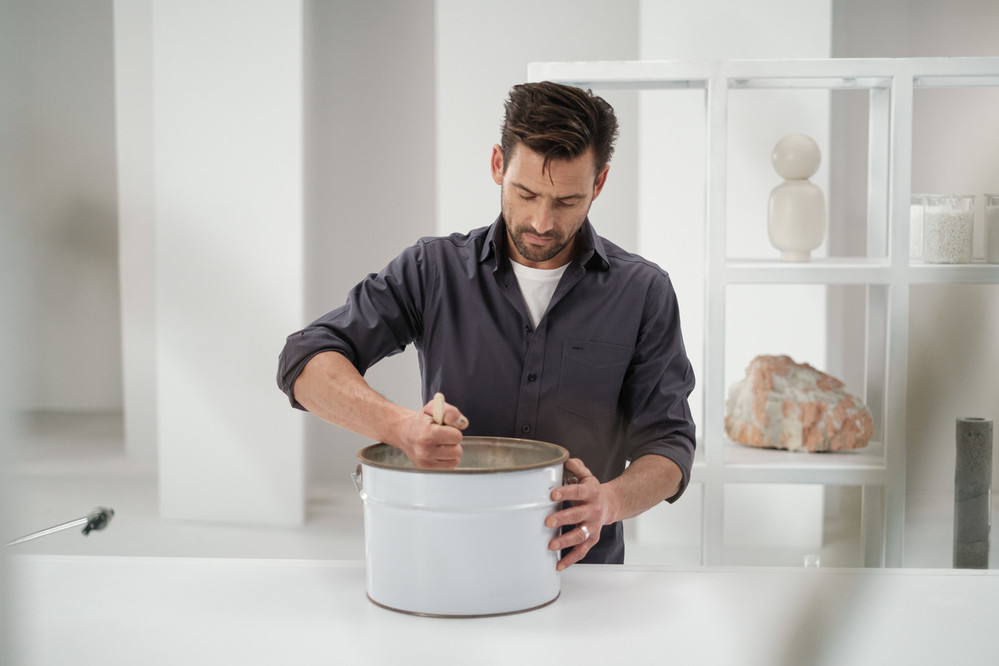 The new additions to the Caesarstone Whitelight Collection, are a culmination of a long and winding path of lived experiences, directed imagination and human craftsmanship. Read our blog to discover the design process.
Design Story
A Story of Design: Crafting Exceptional Surfaces
Our commitment to design is focused on the kitchen – the heart of the home is where we come together in our desire to gather and eat, socialise and connect. And as we enjoy these kitchen experiences, we can do so in
the confidence that every Caesarstone surface is checked, verified, tested and certificated.
Beneath The Surface
Sublime design: Spotlight on Empira White
Empira White is the latest addition to our Supernatural collection, designed to inspire and transcend one of the world's most beautiful natural stones: marble. Take a closer look...
1 / 5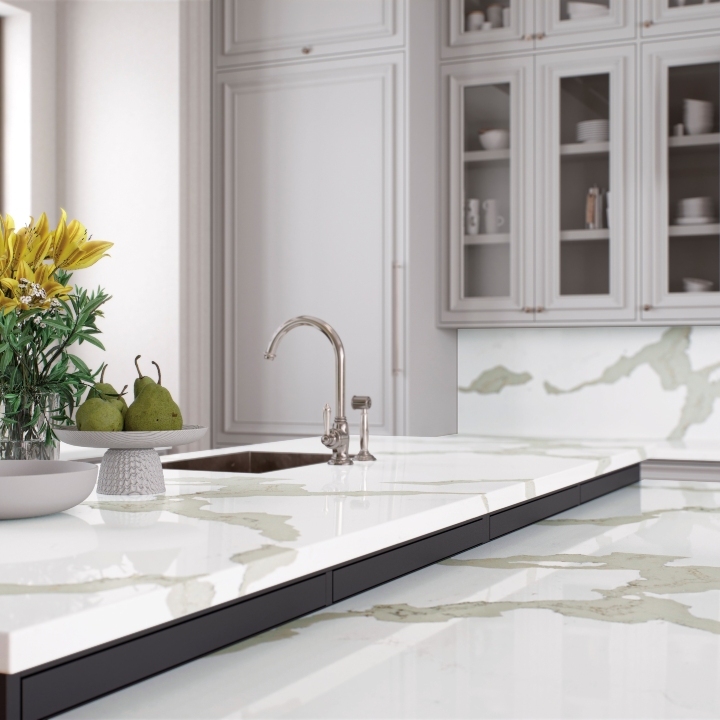 Beneath The Surface
New heights of beauty: Spotlight on Calacatta Maximus
5114 Calacatta Maximus elevates the finest white to new heights of beauty and functionality. Opulent and eternal, opening up a new horizon for interiors...
2 / 5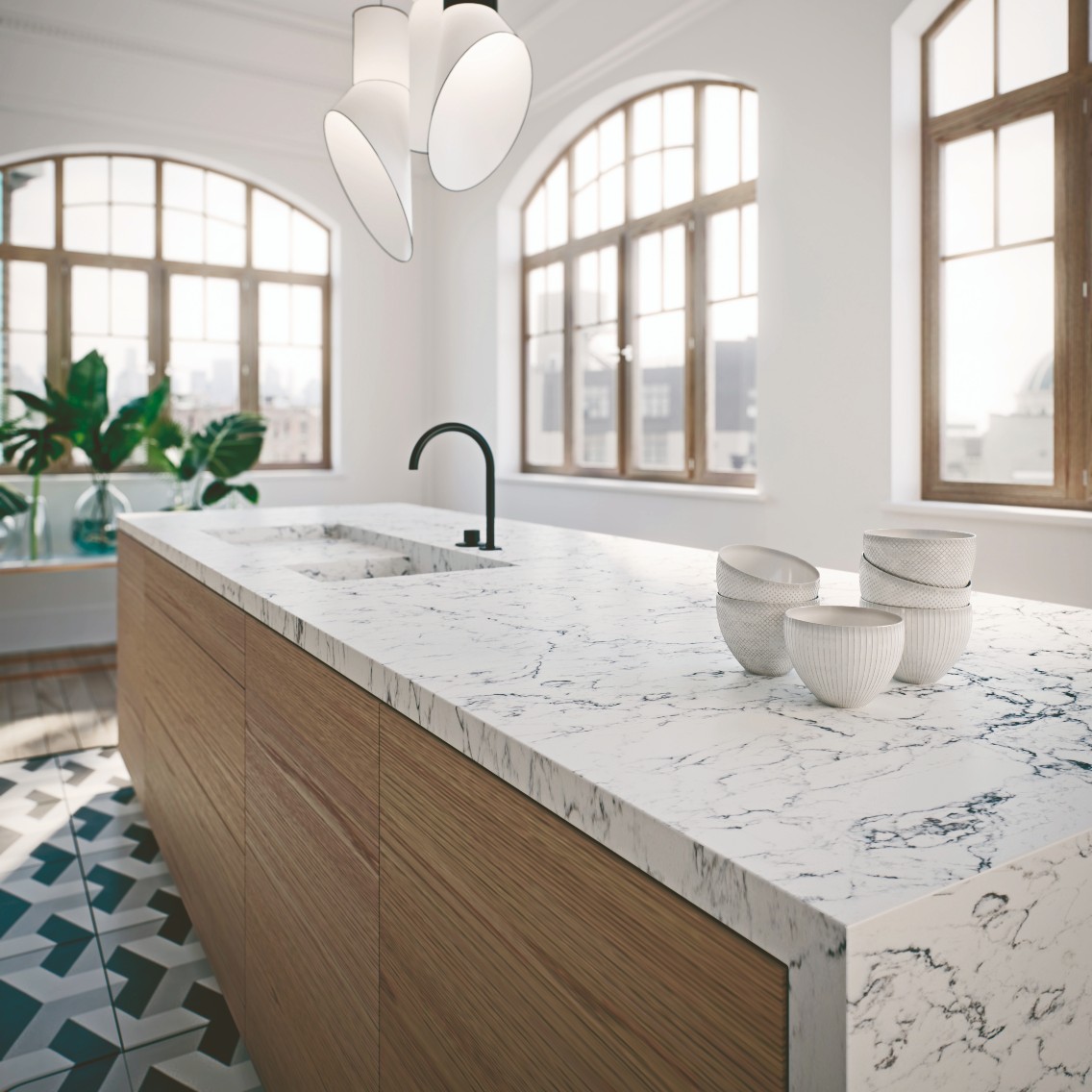 Beneath The Surface
Supernatural Sensation: Spotlight on White Attica
Marble evokes a timeless glamour, a true sense of luxury and serenity that can be utilised in almost any style of space, from the decadence of Art Deco to the raw beauty of a modernist scheme.
3 / 5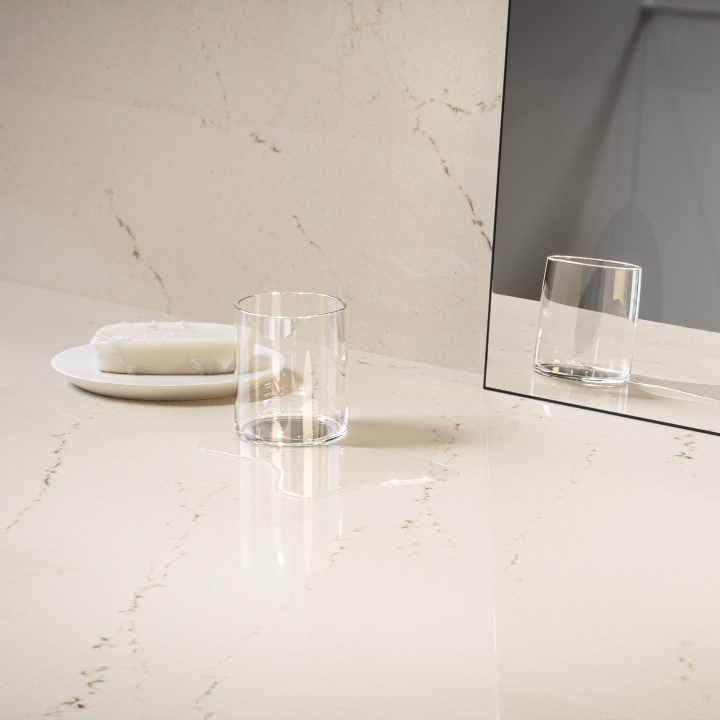 Beneath The Surface
Delicate Elegance: Spotlight on Aterra Blanca
5112 Aterra Blanca combines the gracious and timeless aesthetics of white marble combined with the reliability and durability of Caesarstone quartz...
4 / 5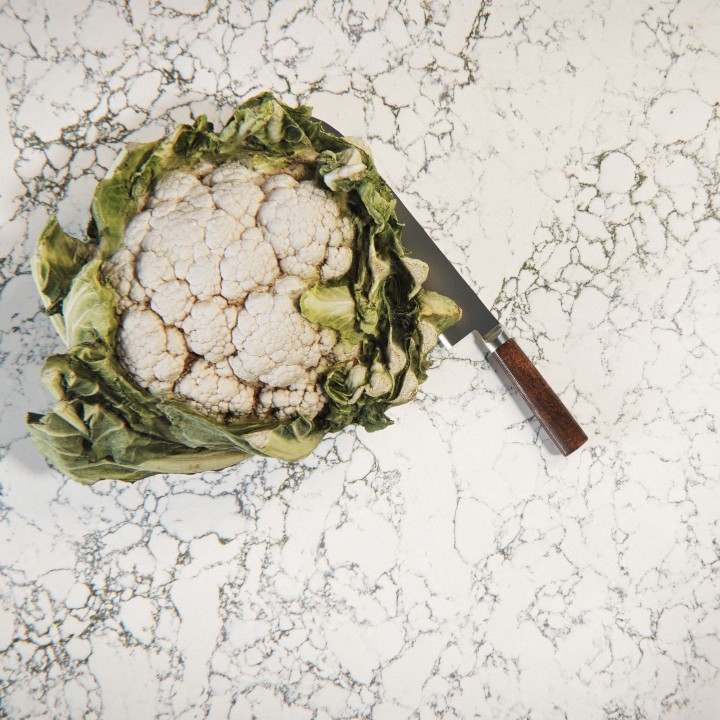 Beneath The Surface
Endless Possibilities: Spotlight on Arabetto
5171 Arabetto stems from the endless possibilities of movement and patterns in natural stones. The energetic surface finds grounding in its earthiness...
5 / 5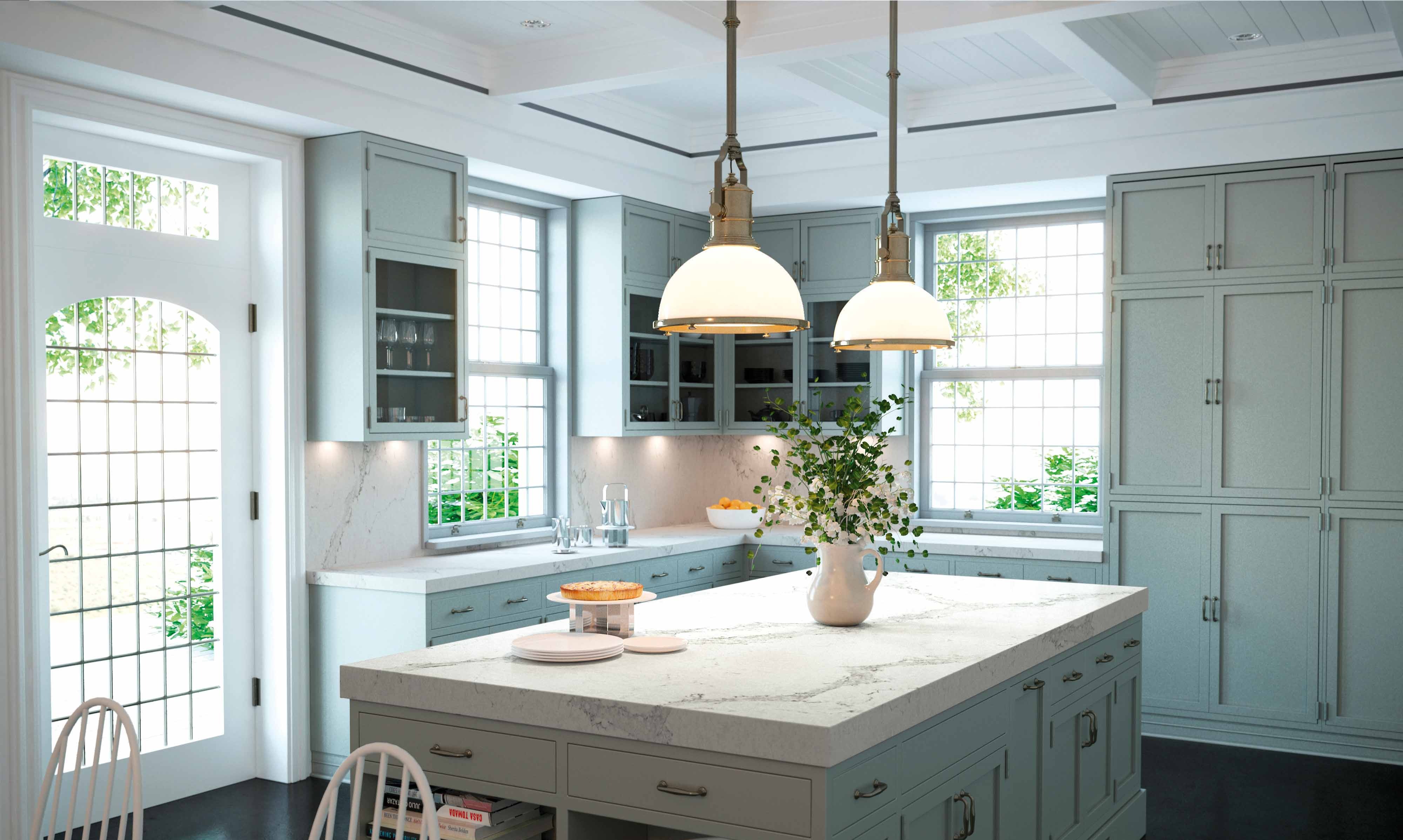 The Ultimate Guide to Designing the Perfect White Kitchen
This free to download, step-by-step guide, offers you the chance to build your dream white kitchen in just eight steps...
Free Step-by-Step Guide
Simply fill out the form to receive your copy.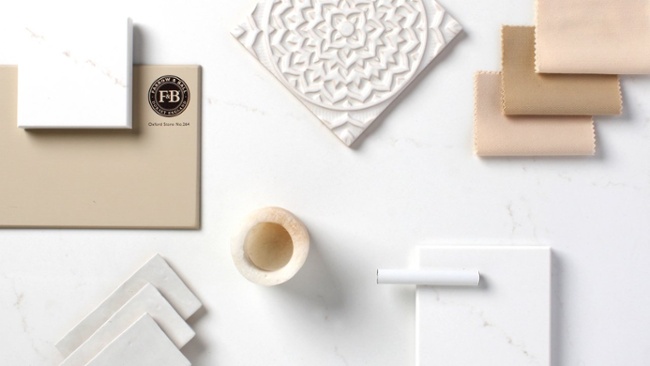 Request a sample
Feel the tactile nature, supreme quality and refined marbling of Caesarstone surfaces, by ordering a sample directly to your door. Place the swatch on your design moodboard to discover that sought-after centre-piece to your scheme.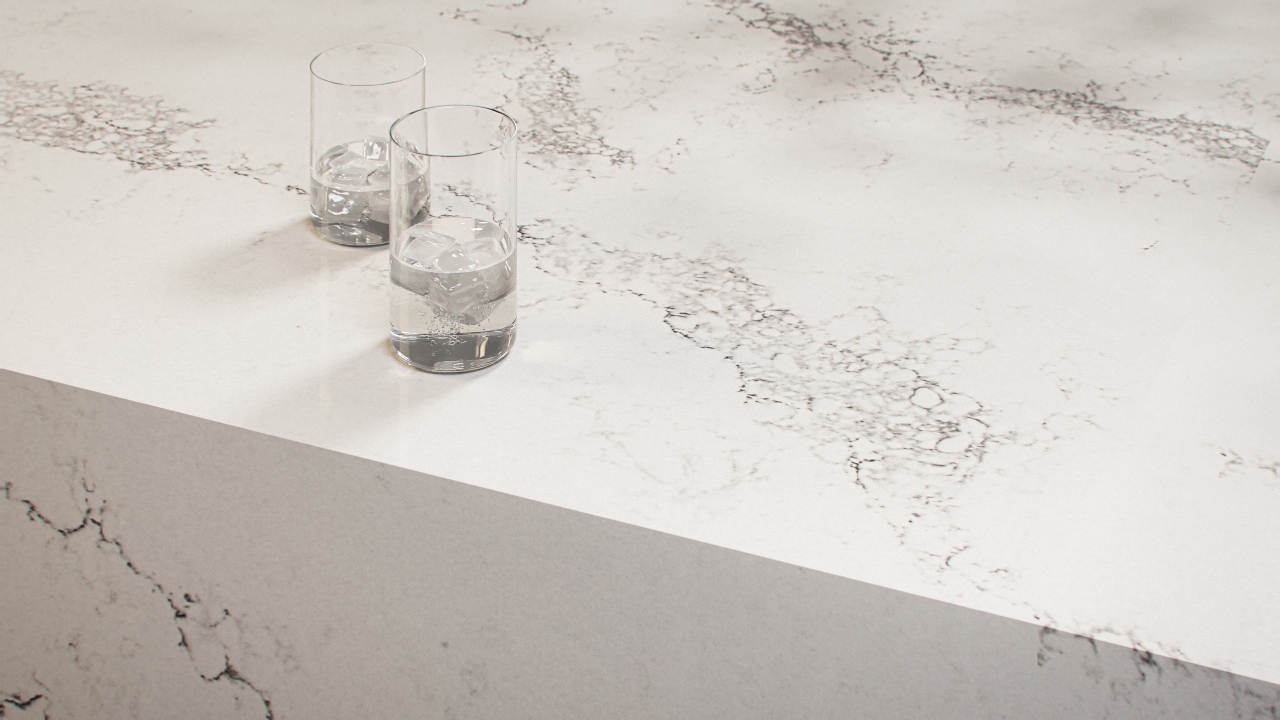 Warranty
Caesarstone has received worldwide recognition for its commitment to quality, safety and environmental standards. Each one of our surfaces is carefully inspected to ensure that it meets the highest level of international quality standards. Our surfaces come with a lifetime UK warranty on domestic installations and are backed by professional customer service and support.
Contrasting design schemes
The contrasting shades within monochrome share a synergy; complementing and enhancing one another. Culminating within a synchronised visual language, the eloquent tones of light and dark create a timeless, classic look. Extremely versatile, black and white work equally successfully within all genres of interior design.
Discover the allure of dark interior design and see how you can incorporate cleverly contrasted colour into your new scheme...