Quartz inspired by marble...
Marble worktops have become a classic style choice, offering the epitome of luxury. You only have to scroll through a couple of interior design influencers on Instagram to spot a glimpse of the gleaming white surfaces that feature in every type of kitchen.


But have you considered a marble effect quartz worktop? Quartz is renowned as one of nature's strongest, most enduring minerals and has been engineered into a surface material that can provide outstanding durability and low maintenance.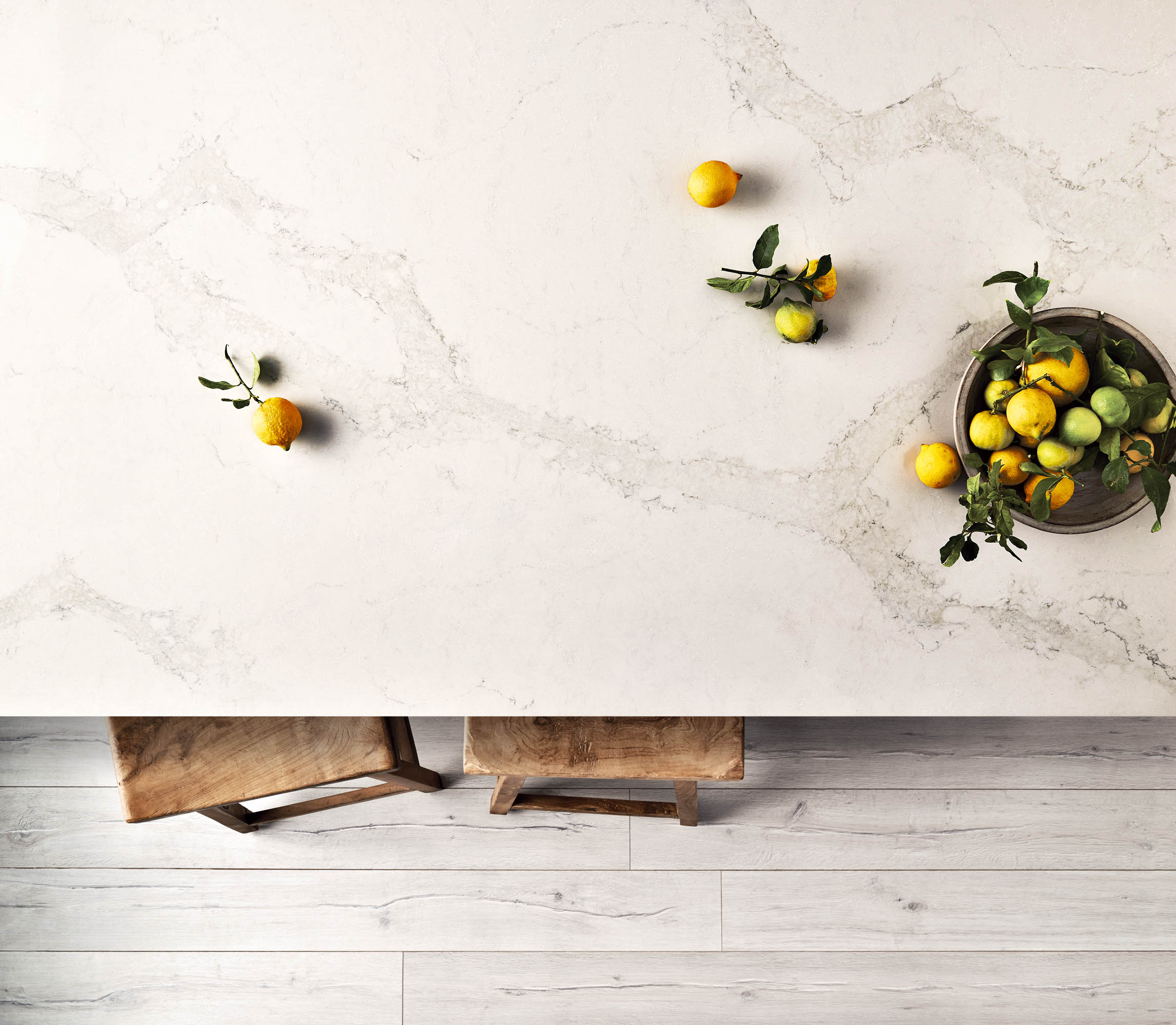 The colours of quartz....
Through innovative design techniques and ongoing research, here at Caesarstone we aim to create a diverse range of colours and patterns that evoke the luxurious appeal of marble but also add an incomparable beauty that only quartz can deliver.
Whether you're looking for sleek black marble, stylish grey marble or classic white marble, there's an alternative option made from quartz that is based upon the natural stone but then developed further to create something new entirely.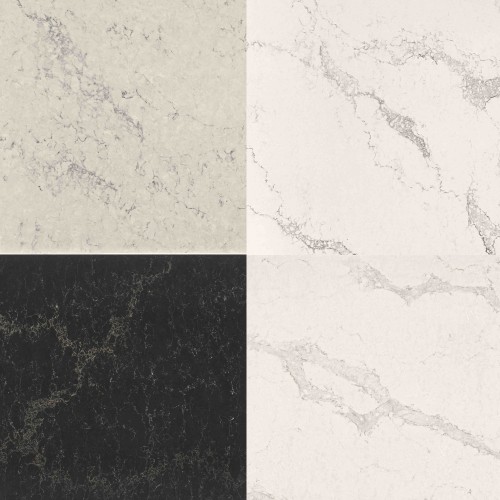 Marble vs. Quartz
Marble vs. quartz has been a hot topic in recent years, with the capabilities and aesthetic of the latter becoming more prevalent as new technologies emerge. We've got a host of reasons why you need to pick quartz as your worktop of choice, leaving marble behind for good.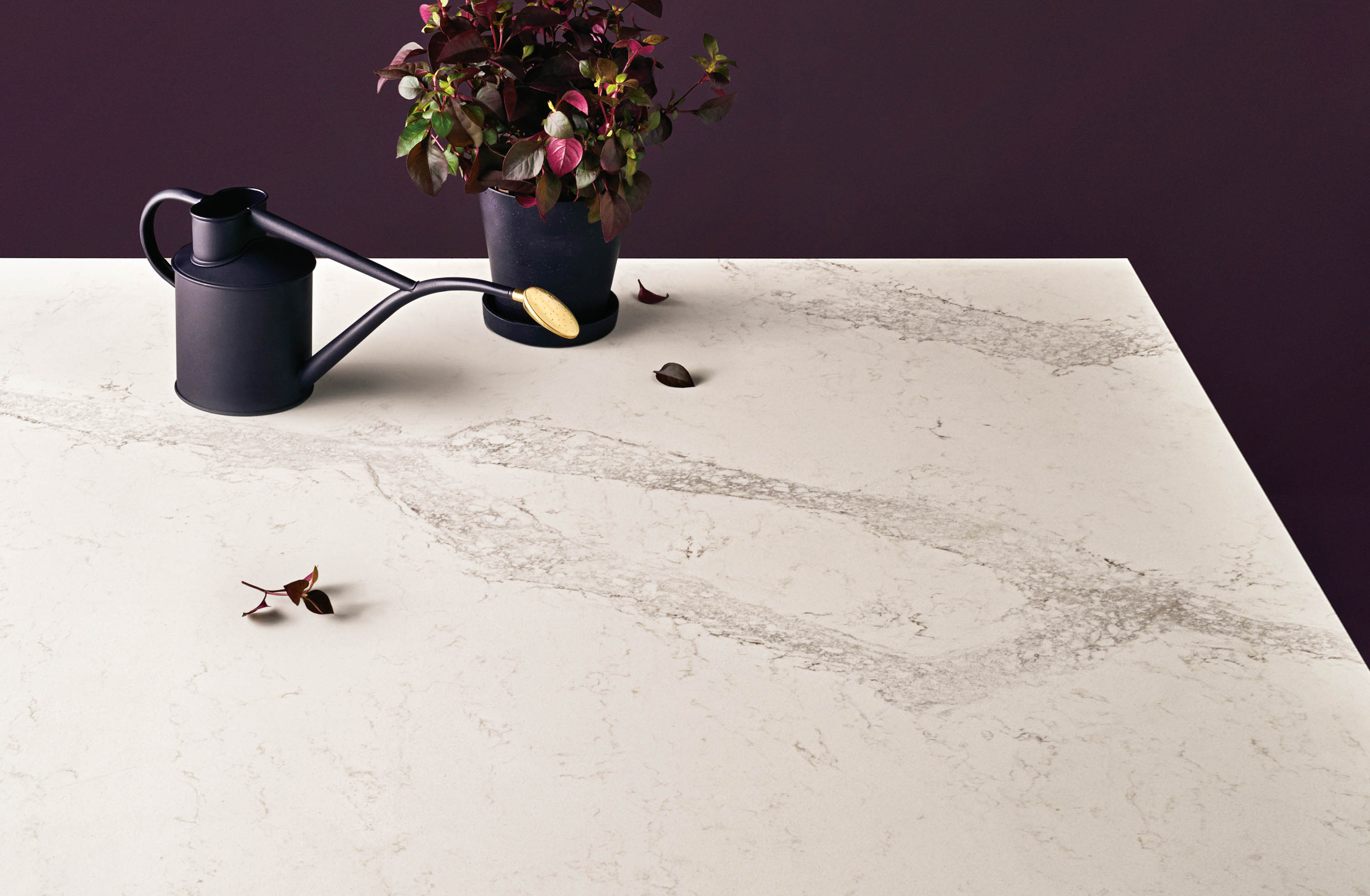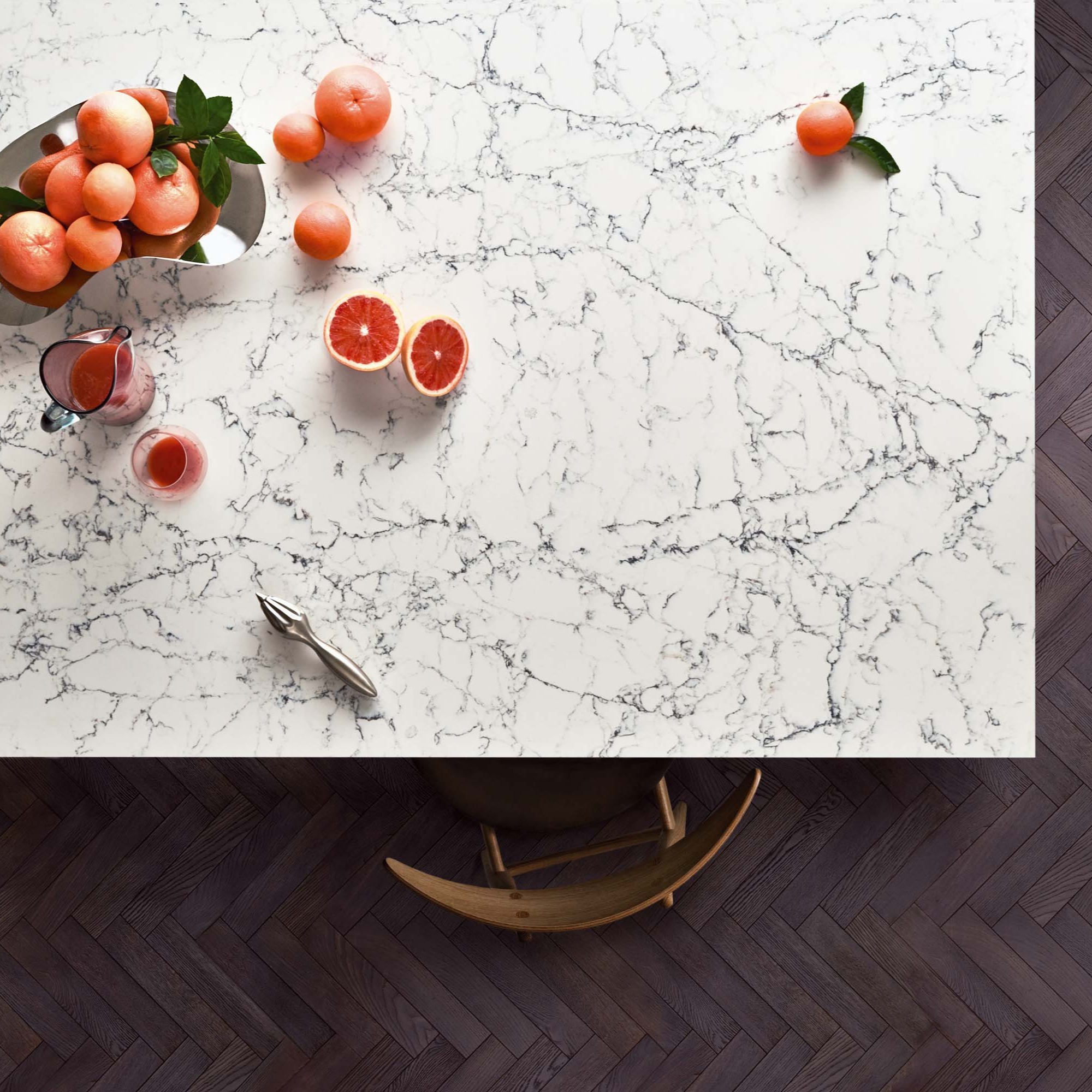 Try our Kitchen Visualiser tool...
Would you like to see how your worktop could look in your kitchen? Our kitchen visualiser tool allows you to bring your designs to life, showcasing how you can use Caesarstone surfaces throughout your home.
The Visualiser allows you to choose from our vast range of colours and finishes available, across simulated kitchen designs in a classic or modern style kitchen. When you have created your dream design, you can share it with others or save it for reference when you get started with your actual renovation project.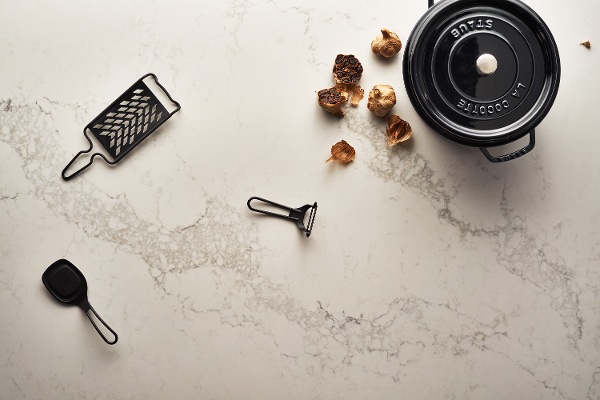 Why you should consider marble quartz worktops...
Marble quartz has been designed to offer you the aesthetic of marble, combined with the quality and durability of quartz. Here's why you should consider marble quartz worktops in your kitchen…
1 / 2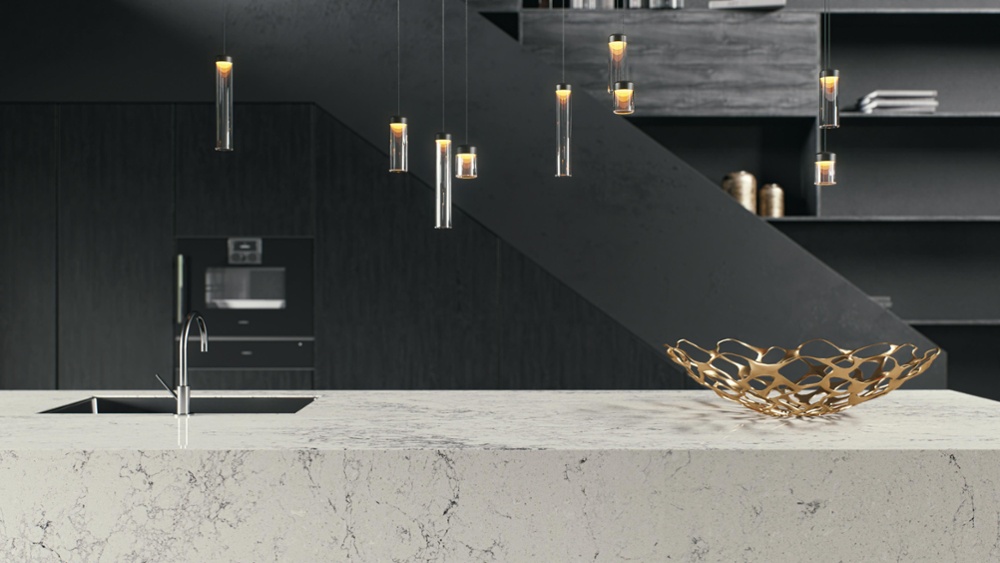 Marble, granite or quartz - which is best?
There are plenty of factors to consider when choosing your kitchen worktop - durability, resilience, maintenance and style, to name just a few. Take a look at our comparison of the three most popular materials: marble, granite and quartz.
2 / 2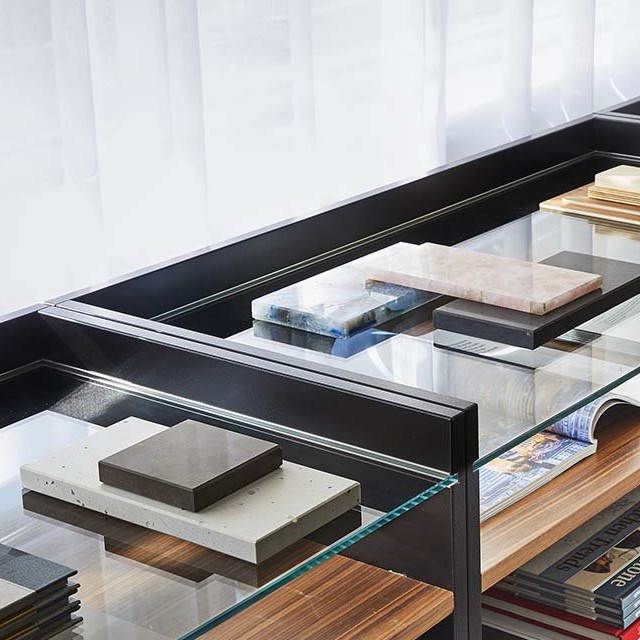 Why Caesarstone?
Caesarstone has been at the forefront of manufacturing premium quartz worktops for almost three decades, consistently creating high-quality surfaces that are designed to last. The non-porous, stain-resistant nature of quartz makes it an ideal worktop choice to contend with all life throws at it.
Our London Studio showcases our truly showstopping designs in all their glory, with an awe-inspiring gallery of full-height slabs that allow you to observe every intricate detail and pattern.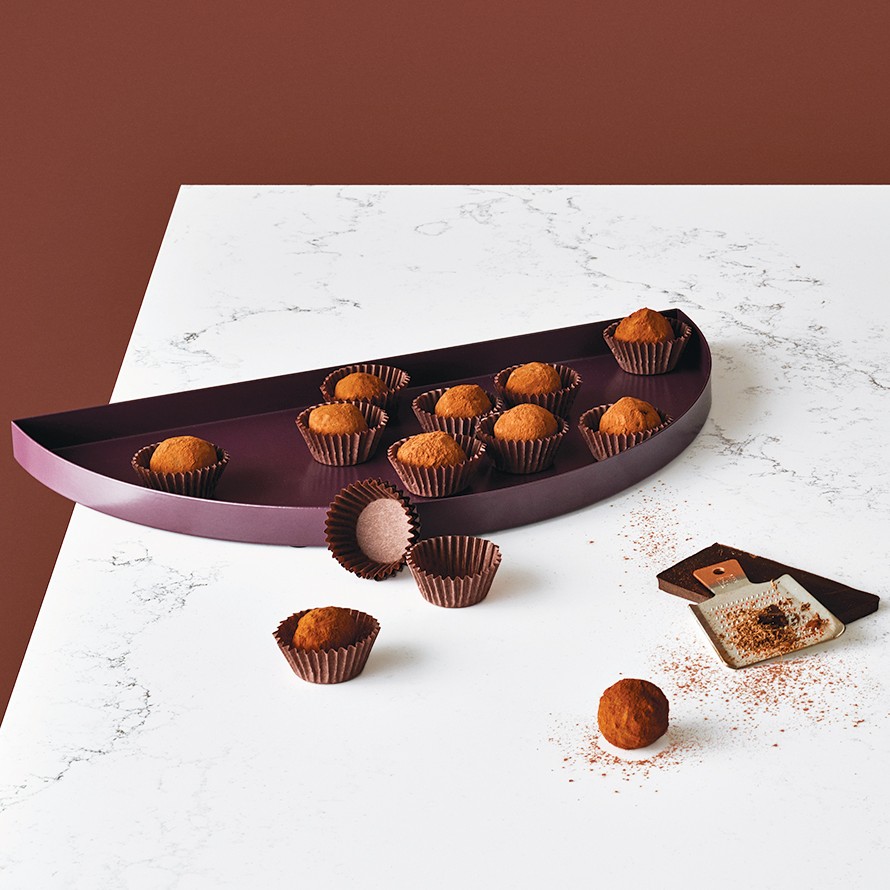 Our latest white marble quartz...
Empira White is the latest addition to our Supernatural collection, a range that we have been adding to for over a decade, inspired by the timeless appeal of the world's most beautiful natural stones.
Though we're no stranger to designs that evoke the spirit of classic marbles with the likes of Calacatta Nuvo and White Attica, we want to continue stretching the realms of what is considered possible within the marble quartz composition and production.