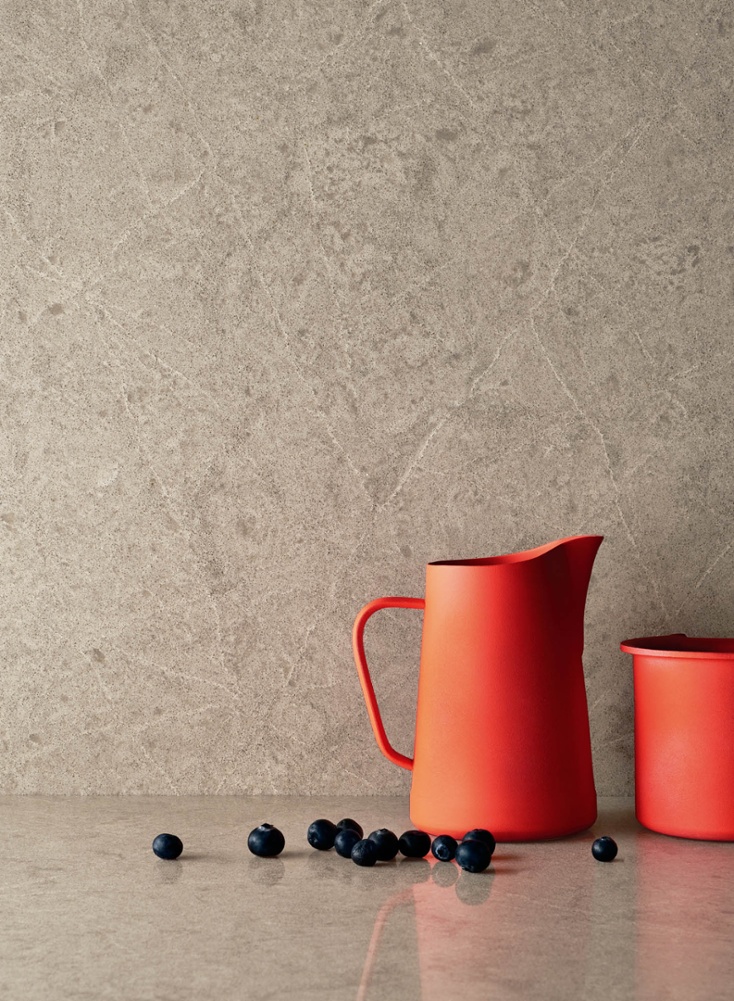 Stone worktops
Stone worktops can cover a broad range of themes, styles and aesthetics – from the innate grandeur of marble or the timeless sophistication of granite. The sheer diversity makes them an obvious choice for your surface solution, but there are downfalls that can raise some concerns.
An engineered stone like quartz can combat these pitfalls, combining dynamic functionality with stunning designs. Consider the pros and cons of stone worktops as well as our engineered quartz surfaces.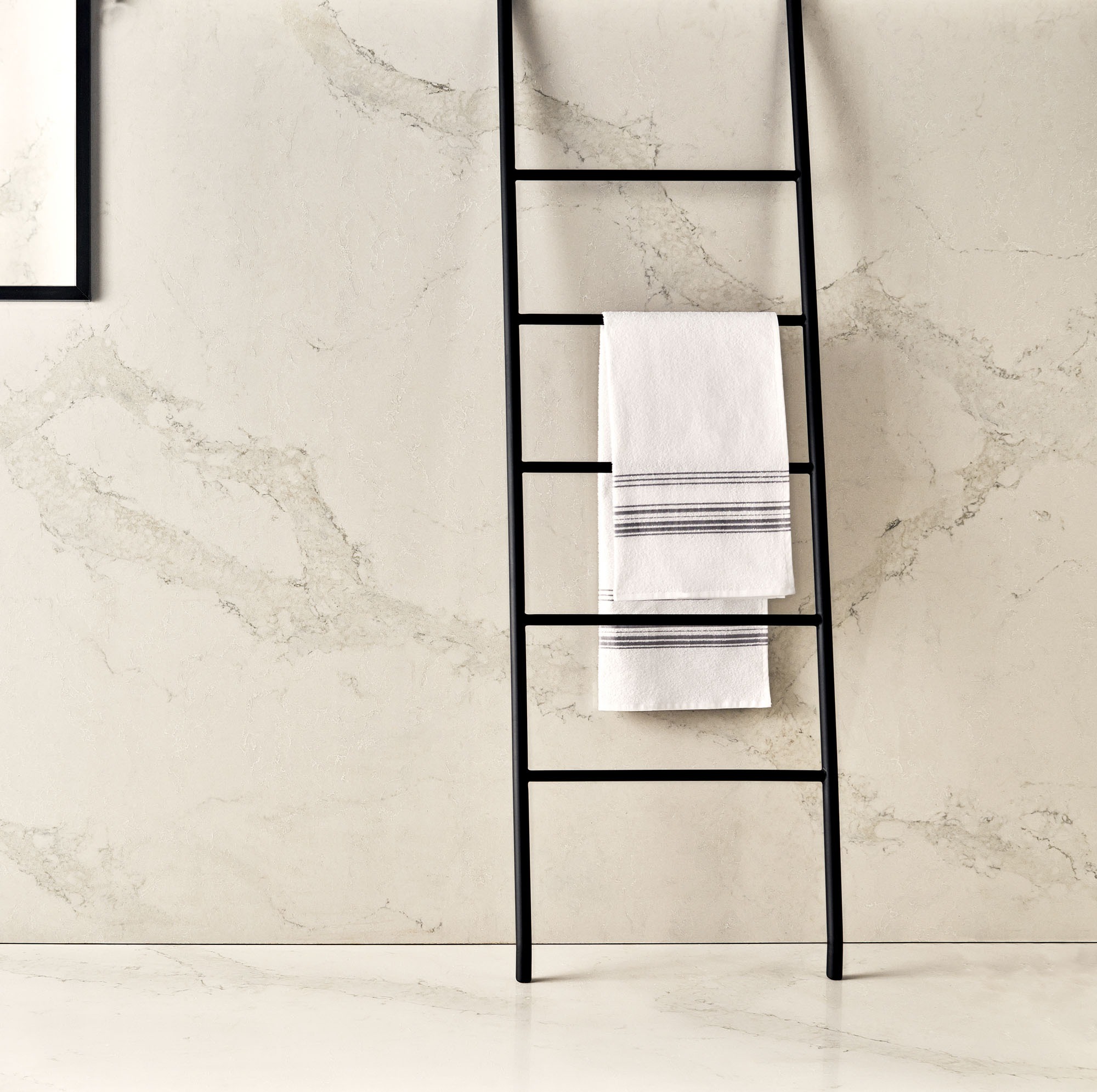 Bathroom worktops
Bathroom worktops and vanities are often an overlooked but essential element to your design that you may not have considered. With so many options, it can be difficult to know where to start – take a look at our guide to bathroom worktops for inspiration and ideas.
1 / 2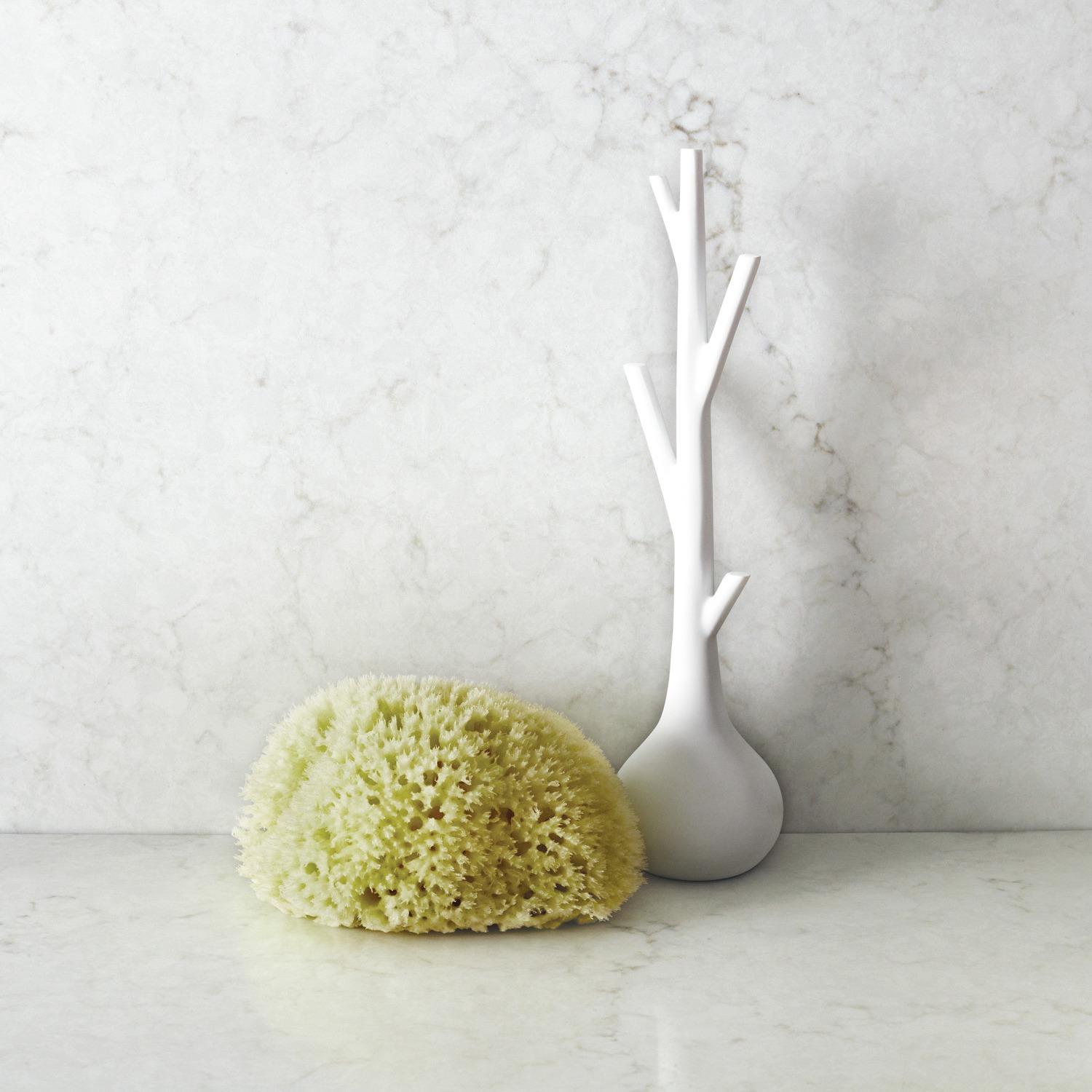 Bathroom design ideas
2 / 2